Investments you can touch
Invest in secured property loans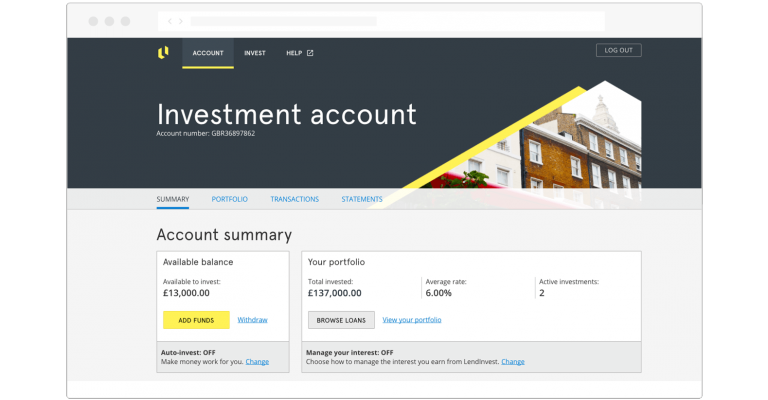 A smart choice for those seeking to draw regular income.
Our online investment platform empowers you to:
Invest in secured property loans
Build a portfolio tailored to you
Start earning great returns in moments
Whilst the loans which you invest in are secured against property, your capital is at risk.
Get short-term property finance, fast
Products designed to meet your financing needs.
Refurbishing a property? Working on a new development? Facing a gap in cash flow? Our suite of products are designed to meet your needs:
Since 2008 we've helped borrowers from all over the UK get fast and reliable capital, funding 2,758 projects.
Passionate about property
We are on a mission to make property financing and investing better.
From launching a mortgage lending business against the backdrop of the credit crunch, to securing a £17 million equity investment from a VC firm led by the founder of Skype, our team has come a long way since 2008.
"...LendInvest has big ambitions to shake up UK property lending."

Financial Times - March 2016
"Skype co-founder Niklas Zennström buys £17m stake in LendInvest"

The Daily Telegraph - March 2016
"Ripe for disruption: online mortgage platform LendInvest just raised £17 million to get into buy-to-let"

Business Insider UK - March 2016
"LendInvest secures £40m line of funding"

Real Estate Capital - April 2016