May 9, 2018
Use outdoor space to maximise your property's value
For property investors, outdoor space is one of those desired features that tenants often seek in their rental homes, which may enable you to command a higher rent price and, therefore, improve your yield. At the same time, spending some time and money on updating your property's outdoor space will likely increase the home's value, meaning higher capital gains when you come to sell your investment.
If you're currently looking to invest in a new rental property, or are planning to make improvements to an existing investment, the buy-to-let experts at Just Landlords Insurance Services have the different types of outdoor space that could increase your rental yield.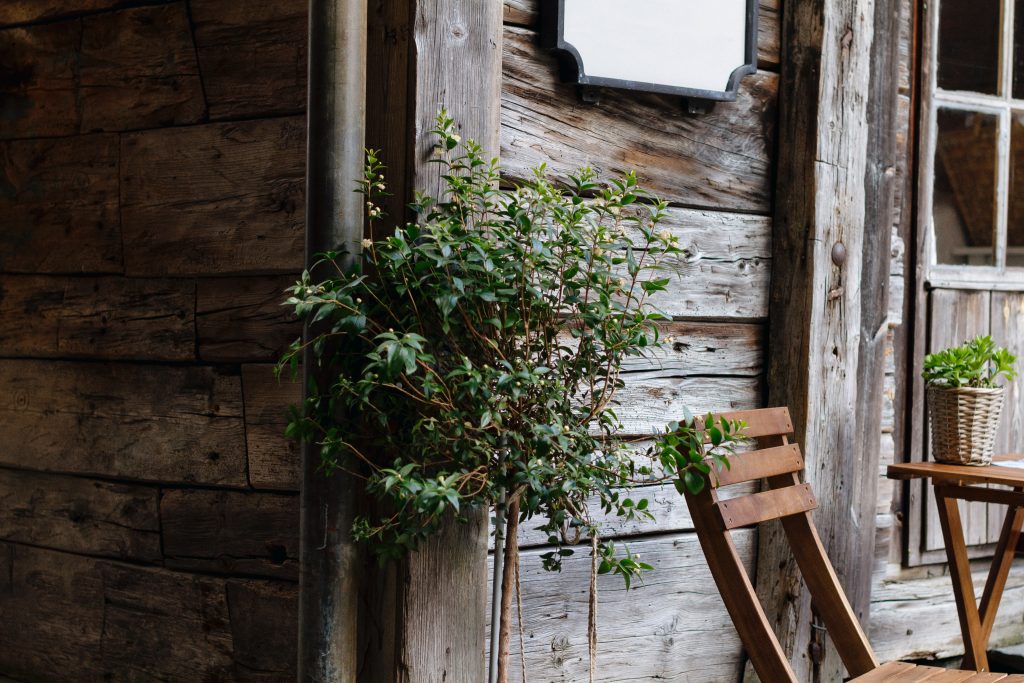 French doors
Gardens are simply an impossible dream in some properties, such as flats or maisonettes. However, that doesn't mean that you can't still enjoy outdoor space in these types of rental homes. A simple, easy and sometimes cheap investment to make in these rentals is French doors, which not only bring lots of light into the room, but also fresh air. If you own a flat, you may want to consider swapping out a pokey little window in the living room for some airy French doors, which will instantly transform the space just in time for the summer sun.
Balconies
Although adding a balcony into an existing rental may be equally as difficult, it may be wise to seek one if you're thinking of investing in a flat. Not only do balconies mean that your tenants have somewhere to relax, they also add more floor space to your property (meaning a higher yield) and practical solutions for everyday tasks (such as drying washing). Before marketing a flat with a balcony to new tenants, think about how you can dress it to appeal to visitors. This will not only make your property more attractive, but may enable you to put a higher rent on your investment. Think about all of the different accessories that may improve the appeal of your property, such as potted plants, a foldaway table and chairs, and a barbecue.
A simple yard
Similarly, a simple yard may be all your property has space for, but can still be an important asset to both landlords and tenants. If you're seeking an investment property and can only find options without gardens, don't be put off, as making the most of this outdoor space can still improve your rental yield. Your garden needn't have a lawn to appeal to prospective tenants, but it is important to enhance the outdoor space you do have in order to attract reliable renters who will want to stay in your property for longer. Just like a balcony, adding a table and chairs set, putting some bright plants into pots or hanging baskets, and dangling some bunting or solar lights can drastically transform a small yard.
A family garden
If you let to families with children, it's likely that the property you invest in has a garden with a lawn, and potentially even a patio/decking area. This is imperative to attracting a family to your property and will enable you to charge more rent, which will boost your yield. Are you thinking about revamping your garden in order to increase your rent price? Start by considering what a family with children would require: a large lawn, a patio area for some outdoor furniture and potentially a plot of bark for the children's toys. By thinking about your tenants' needs, you will create an outdoor space that they will want to bring their children up in, so don't feel that investing in a family garden is a waste of money; they are much desired by this type of tenant.
An easy-to-maintain terrace
You may think that young professionals only care about gyms, cinema rooms and a concierge, but don't underestimate the appeal of attractive outdoor space. A sophisticated terrace, with elegant furnishings and easy-to-maintain features, is a must-have for city apartments/townhouses and those who want to entertain in them. Although you may feel that young professionals all want the same thing from their rental home, this can make it difficult for investors to help their property stand out on the lettings market. However, choosing an investment with a terrace, or putting some money into sprucing yours up, may raise your asking rent and, therefore increase your yield. It will also help when you come to sell the property.
However, when it comes to outdoor space for young professionals, remember to not over-do it – make sure that the terrace is easy to maintain and doesn't require any expert attention. Hanging some fairy lights and placing a textured throw over furniture is a good place to start… Outdoor space can greatly improve the appeal of your rental property, especially if you're marketing it during the spring/summer months. However, you must think about who will be living in your property and what they want from their outdoor space.
By following these steps, your property's outdoor space will be boosting your rental yield in no time!