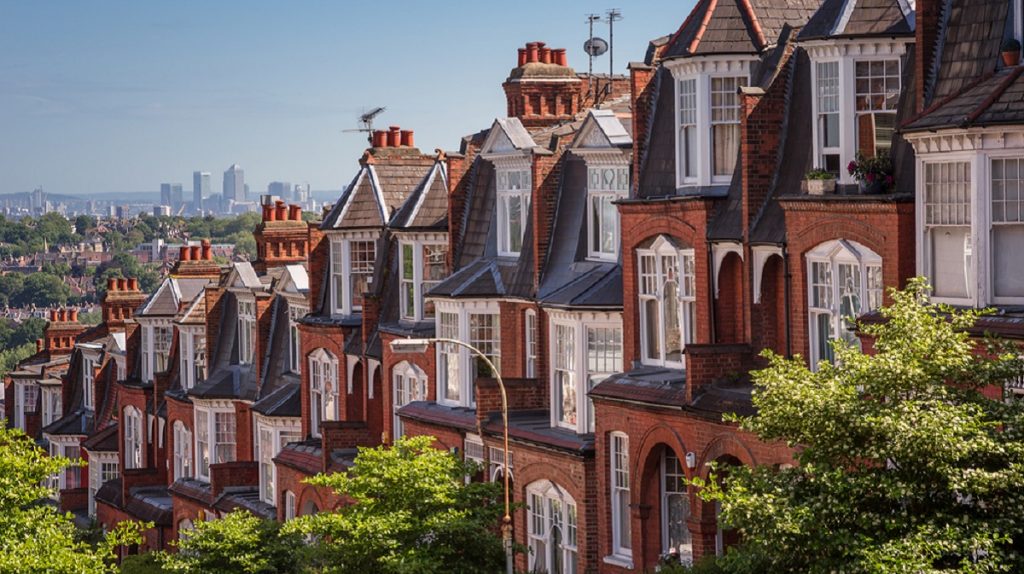 August 22, 2019
Should property developers slow down in uncertain times?
In times of political, social, or economic upheaval, the temptation to take a "wait and see" approach can be strong. It's a rational response, but in property development, it could be a mistake. Our Director of Development Finance Steve Larkin takes a closer look:
As we navigate an era of almost unprecedented political uncertainty, we're seeing significant repercussions for the housing market. In turn, this has led a host of developers – who have excellent prospective projects lined up – to hesitate from starting their builds in earnest.
However, regardless of how the upcoming political events pan out, the fundamentals of what makes a quality development project are unchanged – for experienced developers, it's all about finding the right location, securing fast funding and finding the best financier for your project.
Finding the right location
A lot of research and homework goes into identifying a quality location. Developers need confidence in the liquidity of the local housing market – that this is an area where houses are being bought and sold. No one wants to commit to a build in a town where property is slow to shift.
Similarly, it's important for developers to establish that there is underlying demand for housing in the area. All sorts of different factors play into how attractive a location is to buyers, from the quality of nearby schools to available commuting links. Again, that demand is likely to be far more robust than some cautious developers may imagine – a family wants a home they can afford, close to a quality school and in area with strong employment prospects, regardless of political climate.
Another key task for all developers is checking they have good comparables for the area. That means ensuring the units they produce will be priced at the right sort of level to meet the underlying demand for that region. Once you've done that homework and built an understanding of what buyers and renters in the town are looking for – and can pay – then you can proceed with confidence in the knowledge you are developing property that will sell swiftly.
Finally, developers need a clear and demonstrable exit strategy. It's not enough to have a route into the development – they need to have a clear plan, and at least one back-up plan, for what they are going to do with those units and how they will repay the development finance they've used.
Securing smart funding quickly
Even when you look outside of the factors that go into establishing whether a location is right for a development project, there are other significant advantages to moving now over remaining tentative. Take financing for example. The rates on development deals are incredibly low by historical standards, and while base rate will go up – the market seems to expect increases in 2019 – they are likely to be modest rises, which should only have a small knock-on effect to the rates developers face.
It's not just the rates either. There is a significant amount of capital available right now, with huge competition between lenders looking for quality developers to do business with. Compare this to the last time developers got such cold feet, during the credit crunch, and the situation could not be more different. Back then lenders were shutting up shop – today we have new development finance lenders launching, so keen are they to get into this particular market.
Finding the right financier
Finding the right funding for your project is always essential, but when you're working during a period of upheaval knowing you've got strong support and flexible finance options at your disposal becomes even more essential.
A development project encompasses many different stages, and a developer's financing needs change as that project progresses. So it's not just rates that should be taken into consideration but also customer service and how easy it is to transition between products to keep a project timeline on track.
Knowing this, at LendInvest, we've based our range of development finance products around these needs.
There's pre-construction for those developers who want to secure a specific site while seeking new or enhanced planning permission, development finance itself, then development exit finance. The last is for borrowers who still require some additional marketing time, when their project is all but finished, to cover the period until the units are all sold.
This tailored approach to product development is complemented by the fact that throughout the lifetime of a developer's project, they will have a single relationship manager at LendInvest. This relationship manager will work alongside them, providing continuity and reassurance that they are always dealing with someone who intimately understands the project.
Time to show some confidence
And then there are the buyers themselves. The UK is a home-owning nation – that deep-seated culture is not going anywhere, nor is the demand it creates, and we aren't yet building the homes needed to meet it. In fact, a study from Heriot-Watt University suggests that, in England alone, we will need to build 340,000 new homes a year by 2031 in order to satisfy demand – a figure we are nowhere close to.
The opportunities are there for developers, so long as there is a focus on the fundamentals.
A version of this article first appeared in the July issue of Business MoneyFacts