February 9, 2018
Improving communication with your tenants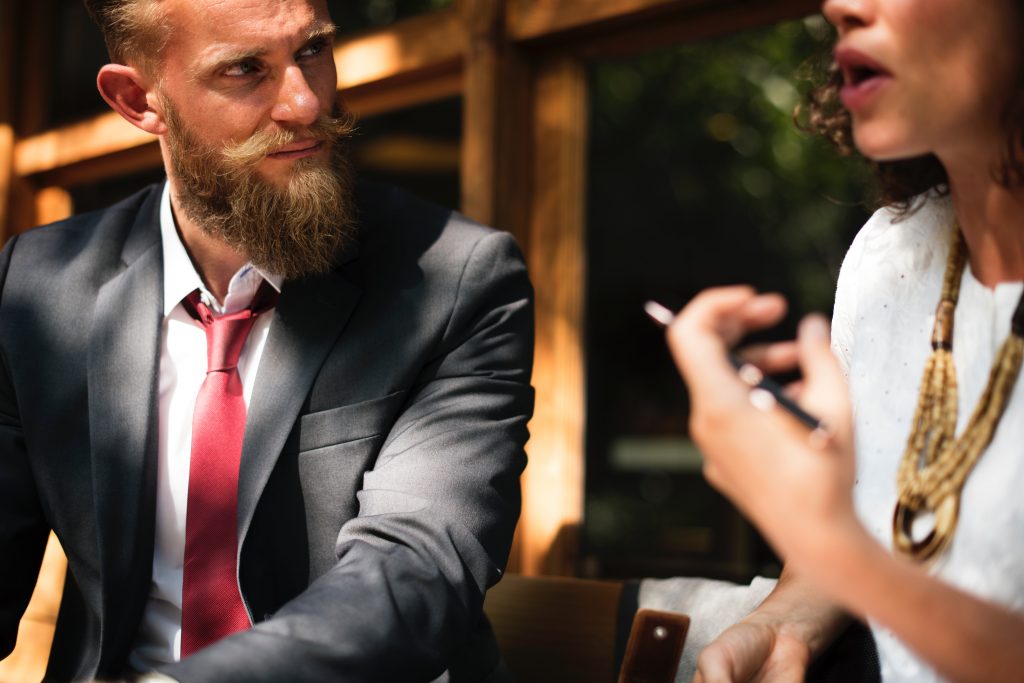 One essential part of a successful property investment business that is often overlooked is having a good relationship with your tenants. As the month of love is now upon us, the experts at Just Landlords, a leading provider of Landlord Insurance, are looking at the ways that you can improve communication.
It may be a cliché, but good communication is key in any strong relationship – even the one that you have with your tenants. If you communicate well, both parties will understand their responsibilities, know that the other is sticking to theirs, and the tenancy will typically run more smoothly, which is great news if you're looking to keep a tenant in your property on a long-term basis.
February is the ideal time to put new measures in place to improve communication, so start with these handy top tips:

Make sure they know who to contact
Whether you manage your properties yourself or use a letting agent, it's worthwhile taking the time to ensure that your tenants know who to contact when things go wrong or if there's an emergency.
Not only will this prevent phone calls to your home in the middle of the night, but it will also help your tenants feel more safe and comfortable in the property, as they'll know exactly what to do if they need some assistance. Simply leaving them the names and numbers of who to get in touch with when they move in is enough.

Conduct regular periodic inspections
Although this mainly applies to landlords that self-manage their properties, those that use a letting agent must also make sure that they're carrying out their duties to regularly inspect the property.
Not only do these checks help you as the landlord know what's going on in your property, they give your tenants the chance to raise any issues that they're having and keep in regular contact with you. However, remember that you must give 24 hours' written notice before visiting the property, unless there's an emergency (this will help the tenant feel more comfortable in their home).

Follow up on conversations with an email
A really important point to remember when communicating verbally with your tenants, whether over the phone or in person, is to follow up with an email that clearly outlines everything that was discussed. This keeps an air of transparency in the relationship and ensures that everyone understands their duties.
If you use an agent, you should also check that they have written copies of all conversations that they have with your tenant on your behalf – at the end of the day, you are the one that's legally responsible for protecting your tenants and sticking to your obligations.

Keep records of all communication
The last point leads nicely onto this one, which basically suggests that you keep records of all written communication for the length of the tenancy and some time after. This ensures that you always have evidence of everything you've discussed with your tenants.
Not only does this benefit you as the landlord, but it will also go a long way in guaranteeing trust between you and the tenant. If they know that you're organised and have everything recorded in writing, they'll feel more confident that you're not going to accuse them of anything or ignore their concerns.

Always be fair
While being polite and fair is a given in any relationship, it's especially important between landlords and tenants. Helping your tenants come up with solutions to any problems they're having, such as paying the rent in full and on time, is likely to also benefit you in the long run, so it's worth it.
Of course, your property portfolio is a business, so you need to know that rental income is coming in and that your investment is being looked after, but, if your tenants are open in telling you that they're struggling, it's a good idea to be fair and supportive in return.
Communication can go a long way to ensuring a successful and smooth tenancy, so take these tips on board and get to work on building a strong, professional rapport with your tenants.

This is the latest instalment in our Just Landlords Series.