January 16, 2019
9 investment resources you should be monitoring in 2019
1. Property Geek
Become a smarter property investor.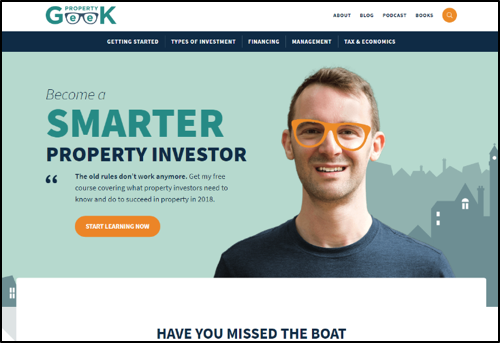 A great all-rounder for getting started in property investing. Rob Dix (aka Property Geek) shares the knowledge he gained from his own journey to becoming a property investor, with insights, tips and a podcast featuring experts in the industry. You can also enrol on a free email course covering strategy, mortgages and tax planning.
2. Boring Money
Smart investing. For normal people.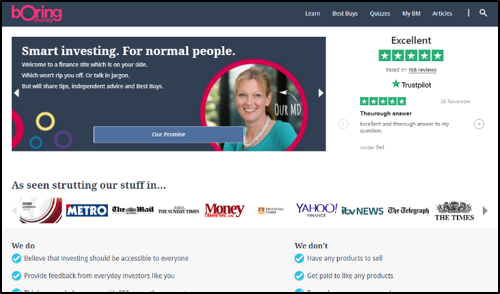 Boring Money shares tips and advice, and independently assesses over 30 providers to identify their monthly 'best buys'.
You can access support guides and learn from the experiences of people like you, known as your 'tribe'. A short quiz helps you identify your tribe and three focus areas to get started, sharing interesting, relevant facts along the way.
3. Global Banking and Finance Review
Global insights & analysis of the financial & business markets.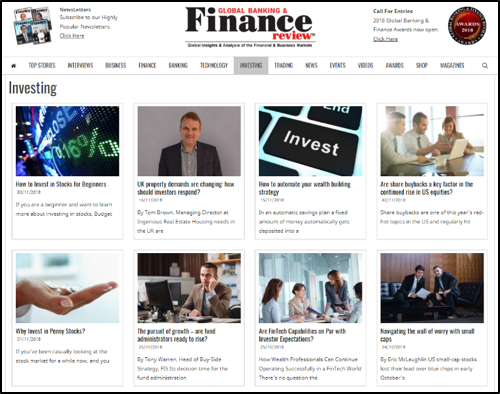 Offers news, analysis, opinion, reviews, interviews and videos from around the world of banking, finance, investing and more.
4. Propertyweek.co.uk
Property news and insights.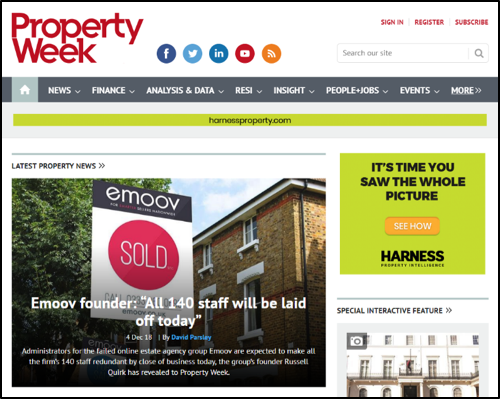 Property Week updates its site throughout the day to share the latest property news, insight and financial reports for the commercial property market, as well as interviews with leading figures in both commercial and residential property.
5. Money Observer
To provide readers with high-quality analysis and information on a wide range of savings and investment topics.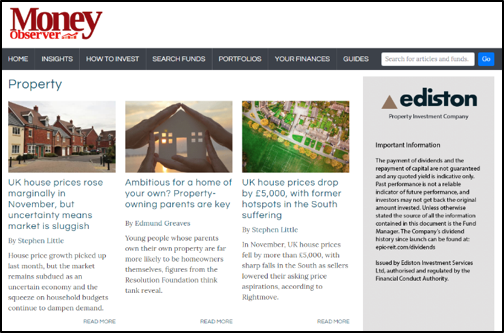 Money Observer offers facts and opinions to help readers make well-informed decisions, whether they're risk takers or risk averse.
You can also access a 'How to invest' section, providing useful articles based on a range of different investment types and strategies.
6. What Investment
Helping private investors make better decisions to grow and secure their wealth.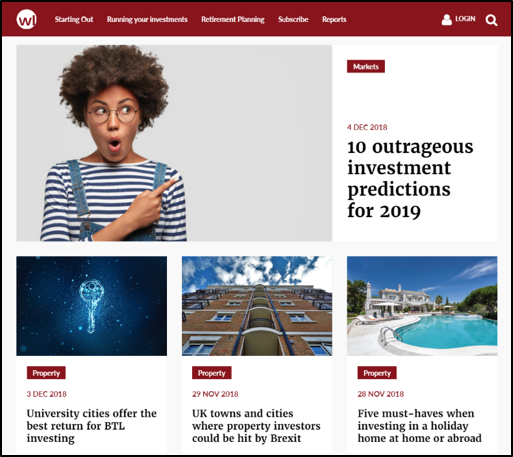 What Investment looks at the opportunities across the market to find its readers the best funds, shares and finance ideas. It provides guides and insights on a range of different investment sectors, including property, from how to get started and running your investments, to planning for retirement.
7. Citywire Funds Advisor
Citywire helps people around the world make better investments every day.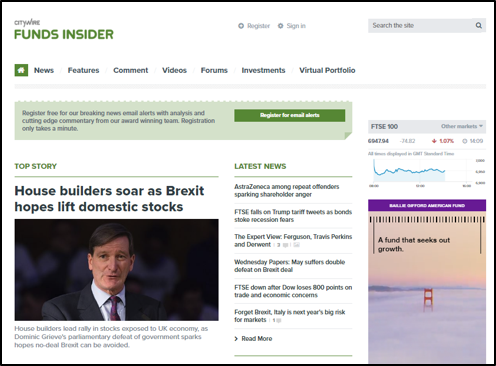 Funds Insider from Citywire provides a selection of forums (including investing, property and general chat), where members can share and discuss ideas and ask each other questions. You can also opt-in to receive breaking news and analysis emails.
Citywire has also created 'My Virtual Portfolio' to help you track your investments and receive daily news and views tailored to your portfolio.
8. Investment Property Forum
To enhance the understanding and efficiency of property as an investment.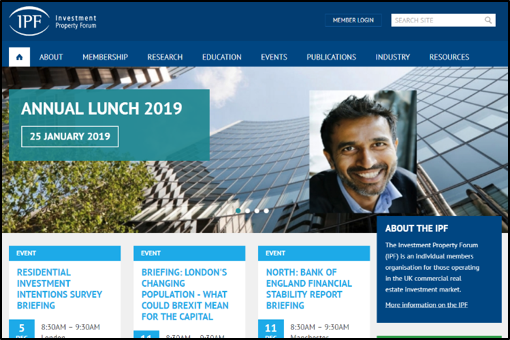 Investment Property Forum gives you access to a wealth of information, as well as its members.
There's a membership fee (£240 for 2018-19) and you'll need to prove you have a background in the property investment field.
Once you've joined, you can network with 2,000+ members across the property investment market, access the library of research, presentations, articles and papers and earn CPD hours with around 55 seminars and briefings available each year.
9. Investmentweek.co.uk
The latest news, analysis and opinion for wealth managers and the UK funds industry.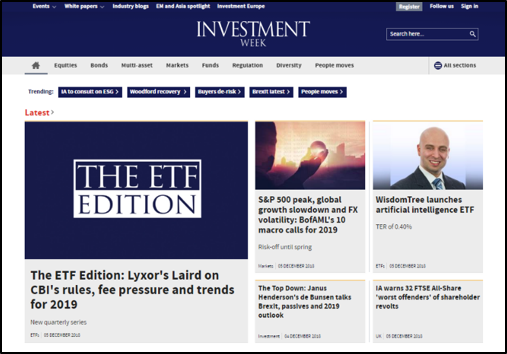 Investment Week provides a round-up of the latest analysis, news, opinion pieces, and interviews with investment influencers, and has recently relaunched its podcast – 'The Top Down' – in a new format.