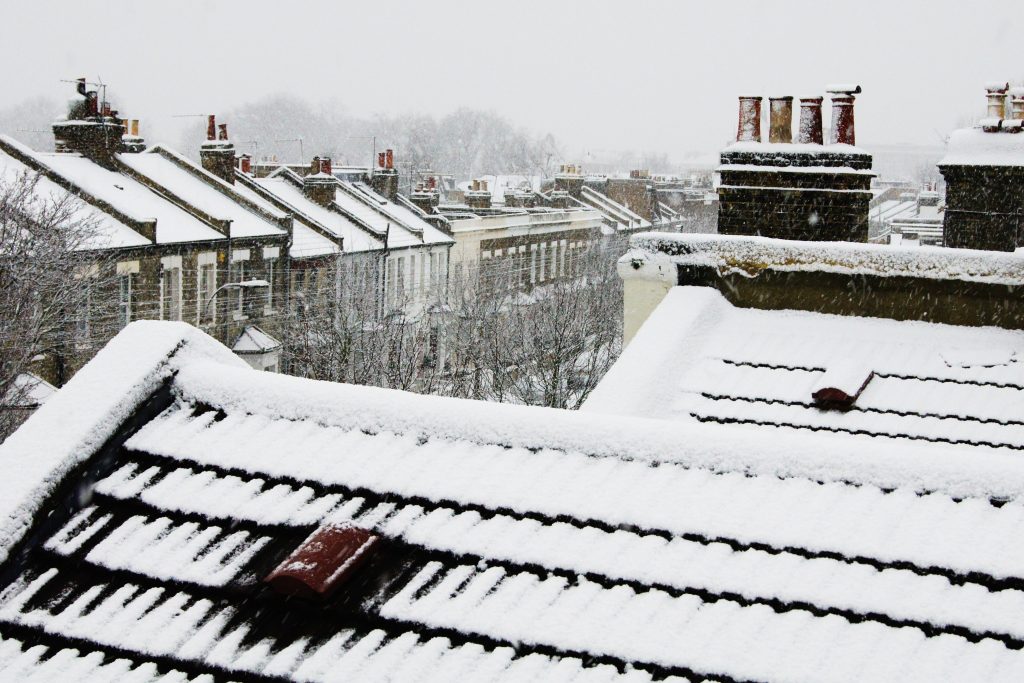 October 7, 2018
5 things to watch out for now to prevent Winter damage to your property
Property investment can be incredibly lucrative if done correctly. However, if you own your own home, you'll know how easily things can go wrong (and how costly it can be when they do).
Now that autumn is in full swing, specialist landlord insurer Just Landlords has broken down all of the things that you should be looking out for now, to prevent winter damage to your property when the temperature drops.
If you identify any possible issues early, you may well avoid paying out hefty bills for large repairs once winter has done its worst. To protect your property (and your pocket), you should be checking the following:
Full interior and exterior inspection
At this time of year, when the weather is starting to turn, you should be taking note of any problems with your property that could potentially get worse over winter.
Therefore, Just Landlords suggests making a visit to your property to complete a periodic inspection. This should include a thorough check of the interior and exterior of your investment, as well as a detailed report of your findings.
Within the report, you should include a schedule of any works that must be completed, which you can also give to your tenants. This should encourage you to complete the maintenance before winter takes hold.
Check the gutters
An area that you might typically forget to inspect during the spring and summer months is the guttering. In the autumn, however, it is essential that you check whether nearby trees or bushes are filling the gutters with debris.
If they are, you should set a plan in place to ensure that the gutters remain clear throughout the autumn/winter period. It has long been disputed within the lettings industry whether this is the landlord's or tenant's responsibility, so it is worth having a chat about it.
You may decide that you'd like to hire a contractor to complete this task, or your tenants may be happy to keep on top of it. Either way, ensure that the job is being done regularly.
Keep an eye on the loft
Another part of the property that you may not usually consider is the loft. Nevertheless, the loft can highlight significant issues with a home, before they get out of hand.
Upon your next visit to the property, remember to take a trip up to the loft to have a look around. In the darkness, you should be looking for any light showing through the roof – this indicates that there is a hole or gap that should be filled.
With a torch, you should also look out for any signs of leakage, as this could also uncover a gap that is letting water through. Filling these holes now will prevent considerable damage to the property when the bad weather arrives.
Have a roof check
Unless you feel comfortable doing it yourself, you should consider hiring a tradesperson to complete a thorough check of your property's roof and chimney before winter sets in.
Roofs can really take the brunt of cold temperatures and high winds, so it is one of the top features of your property to prepare for the winter season. Following the Beast from the East that we encountered earlier this year, you may find that the roof is in need of some minor repairs.
Fixing a roof tile and ensuring that the chimney flashing is maintained can prevent a whole host of damage and repair bills further down the line, so it's worth having a check done now.
General maintenance
You may have noticed in your own home already that you need to put the central heating on and clear condensation from the windows in the morning. It is likely that your rental property is suffering the same fate.
To help keep the home as comfortable and efficient as possible for your tenants this winter, you can complete some seasonal maintenance. This will also benefit you, as the property owner, as you should avoid any nasty issues over the coming months.
If you haven't done so already, you may want to lag the pipes, which will prevent them freezing. The boiler should also be checked at this time of year, to avoid it breaking down when your tenants need it most.
The winter can be a difficult time to be a property owner, with damage causing sometimes extortionate repair bills. To prevent your property and pocket suffering this year, prepare early with these helpful top tips.