January 20, 2019
19 personal finance and investment sites, blogs and podcasts to follow in 2019
1. FT Money Show
Coverage of the week's major personal finance issues.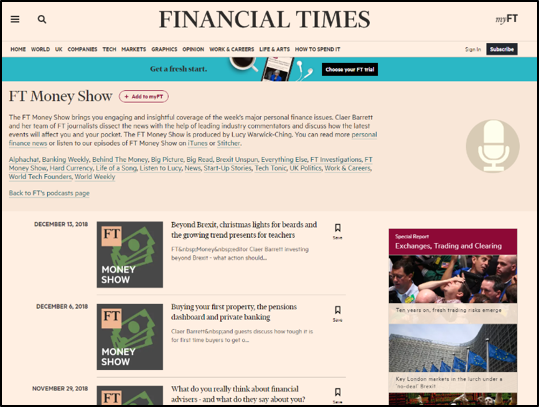 The FT Money Show is a series of podcasts from the Financial Times. FT journalists look at the news with leading industry commentators to discuss how the latest events will affect you and your pocket.
2. Inside Property Investing
A property podcast sharing investor interviews, market updates and news.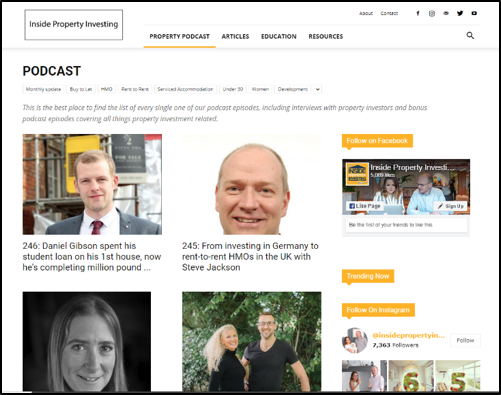 Inside Property Investing strives to be your single resource for news, advice and inspiration to help you succeed on your own property journey.
You can also join two online courses, and attend investor open days and mastermind groups.
3. Money Box – BBC Radio 4
The latest news from the world of personal finance.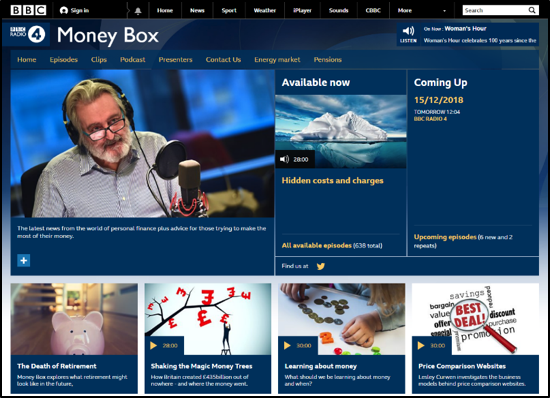 A mixture of podcasts and blogs, BBC Radio 4's Money Box is dedicated to the world of personal finance, offering advice to those trying to make the most of their money. Content is updated weekly and covers topics from universal credit and pensions to energy prices and 'Investing while Brexiting'.
4. Financial Thing
Unbiased peer-to-peer lending reviews and DIY investing.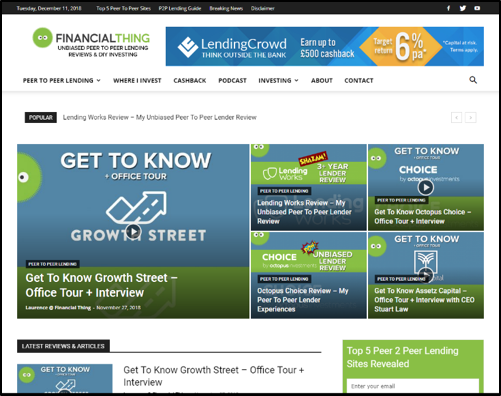 Based on personal experience, Financial Thing offers insight and knowledge into the investment journey.
Laurence also offers a monthly breakdown of the platforms he's using and reviews the changes he's made over the last month.
The Investment Essentials Podcast interviews P2P companies, investment company directors and people wanting to learn the investment ropes.
5. This is Money
Be your own financial adviser – predictions, advice and tips.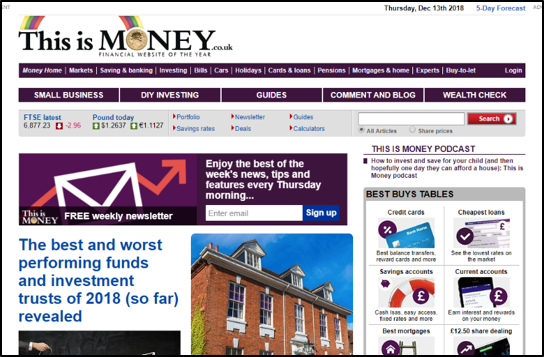 You can read the latest news, tips and features, access the 'This is Money Podcast' and view other content, such as the Best Buy Tables for credit cards, loans, savings accounts and more.
There are lots of free guides available as well, including savings and DIY investing.
6. Monevator
Make more money, invest profitably, retire early.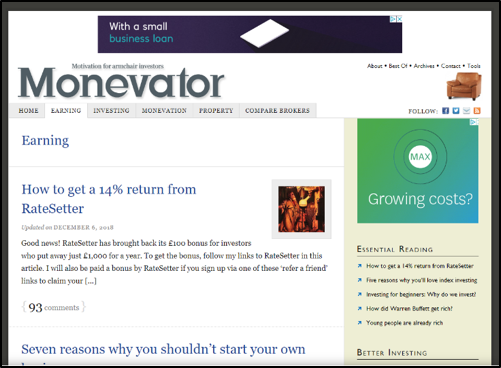 Monevator is the 'Motivation for armchair investors'. It's a personal blog with a straight-talking approach which challenges the norm.
It covers a wide range of topics and elicits a lot of comments and discussion from its readers.
7. Money Saving Expert
Martin Lewis's free site saves you money.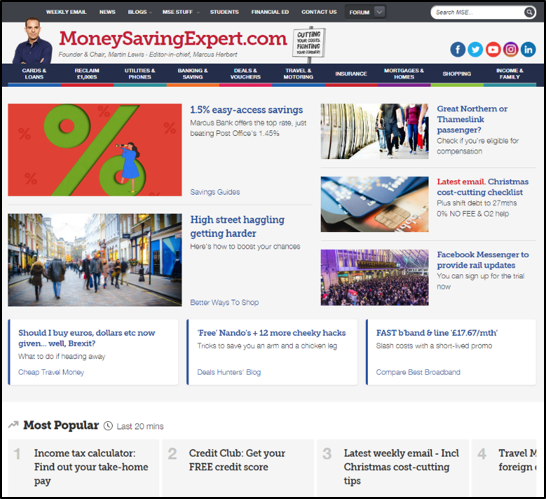 Most of us are familiar with Martin Lewis – AKA the Money Saving Expert – and his website dedicated to helping everyone save money wherever they can. There is a specific section on banking and saving which offers advice and guides to help you get the best returns, all written in plain English.
8. Money Nest
Personal finance blog focused on 20-30yr olds.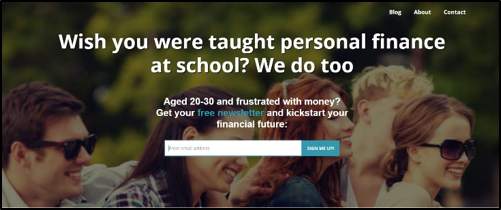 Money Nest aims to teach you how to budget, invest and ultimately achieve success. It's written in a positive and encouraging way that feels achievable.
9. The Motley Fool
Share tips, investing and stock market news.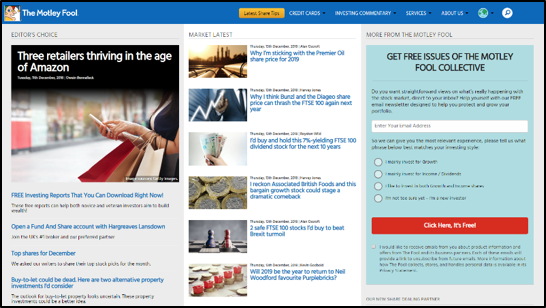 You can join The Motley Fool for a range of products and services (some free, some subscription-based) to receive two top stock picks, weekly updates, an interactive scorecard, reports and more.
10. The Morning Porridge
The practical and healthy guide to markets and what's making them tick.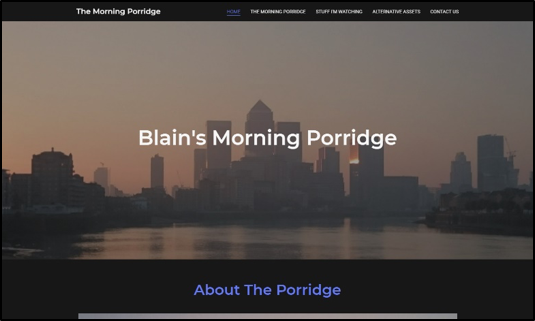 In The Morning Porridge newsletter, Bill Blain brings his extensive experience in investment banks and brokerages to bear on international markets, providing regular, idiosyncratic commentary on the key trends, market drivers and the threats and opportunities.
11. Skinted Minted Mum
Family financial advice if you are skinted or minted.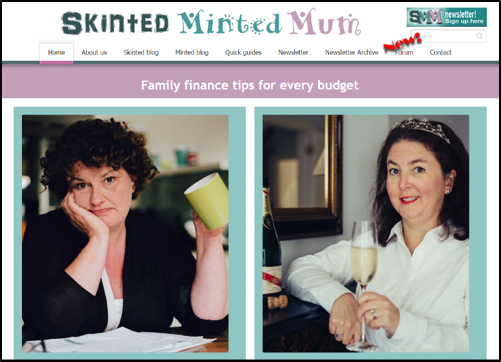 This site offers two blogs: a skinted blog and a minted blog, with topics ranging from savings and domestic expenses, to ISAs and bank accounts for kids. Although, whichever category you think you're in, it's definitely worth reading both!
The site also offers handy quick guides on a range of topics and has launched a forum where readers can share tips and offers, and ask questions.
12. The 7 Circles
The UK guide for the private investor.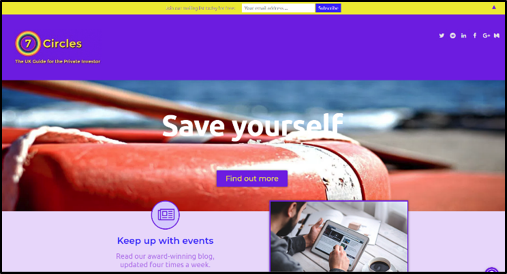 This site offers a wealth of advice and information for those who want to manage their own finances.
Starting with learning the 7 Circles, it helps you create your plan based on them and provides further knowledge for your investment journey. You can also access regular updates on the composition and performance of several of their portfolios.
13. The Escape Artist
You can escape to financial freedom.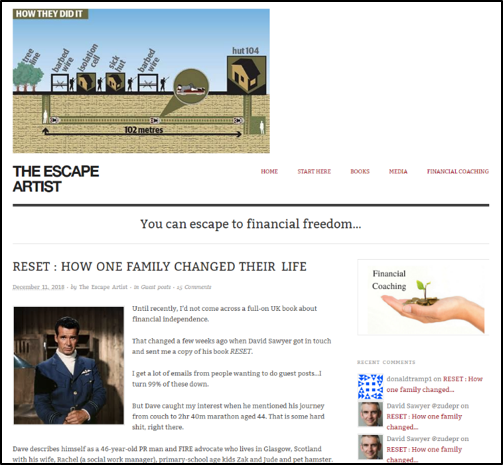 Through his blogs, The Escape Artist aims to show you how you can gain financial independence. He also provides a recommended reading list and offers financial coaching as well.
14. The Money Principal
The knowledge and tools to build your wealth.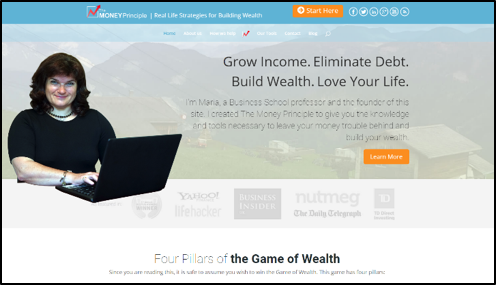 Maria Nedeva shares her own success story from paying off a large debt to making money and setting a huge money goal.
As well as her blog and videos, Maria provides a range of calculators and a budget planner tool.
15. Gladfish
Experts in property investment opportunities.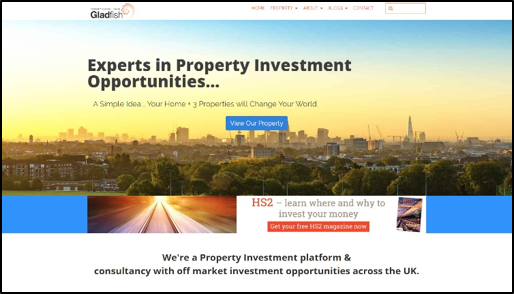 Gladfish offer investing guides, videos from industry experts, and a library of webinars and reports to keep you up to date with any changes as they happen.
16. DIY Investor
Understand investments, ISAs, pensions, SIPPs and more.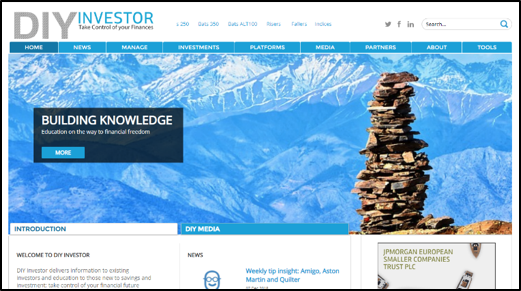 Offering knowledge and tools to those starting out in DIY Investments, this site also provides news and information to existing investors.
There's also a community forum, 'Muckle', which aims to live up to its namesake of everyone sharing and learning together.
17. Meaningful Money
Everything you need to KNOW, and everything you need to DO.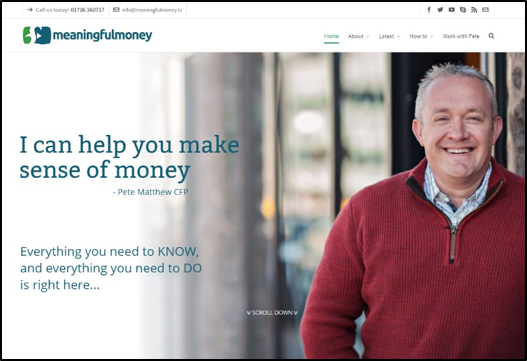 Meaningful Money aims to help you in your financial planning by supplying tips and tricks through its articles, 290 podcasts and 325 videos!
There's even a free, 10-day email course, 'Learn how to invest'.
The website is focused on four areas: getting started, building your wealth, enjoying your money and finishing well.
18. Money to the Masses
To provide free money help and financial insights to everyone.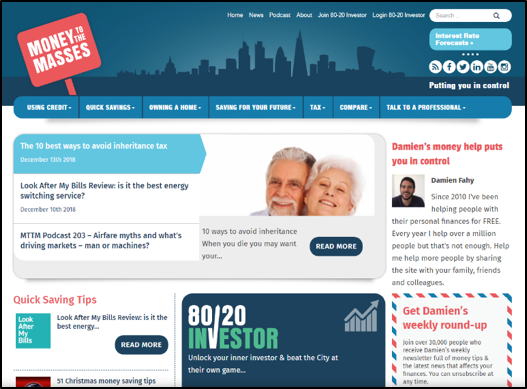 Quick saving tips, interest rate forecasts, best ISA accounts – Damien covers it all. With his financial qualifications, he wants to help as many people as possible. There's a section dedicated to comparing different products and services and a free email course, 'How can anyone become a successful armchair investor?"
19. SavvyWoman
Helping women everywhere become a little richer.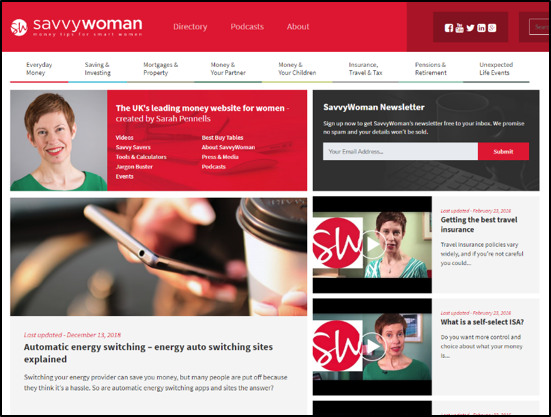 Sarah Pennells shares videos, podcasts, tools and calculators, as well as best buy tables and jargon busters, to help women – though the content could apply to everyone – get more from their money.