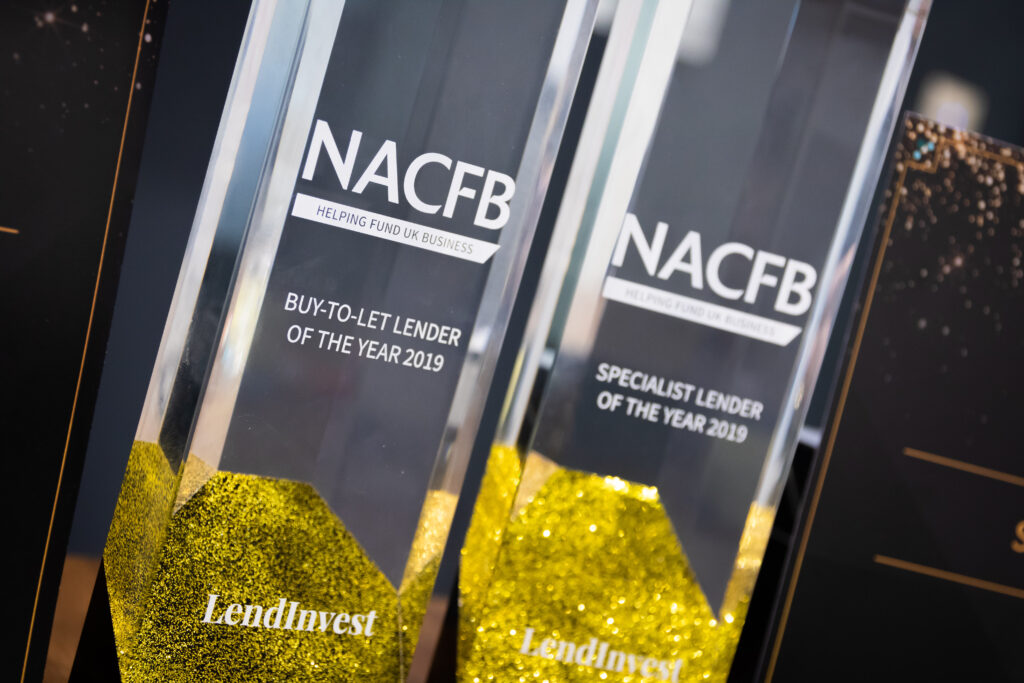 November 29, 2019
LendInvest wins Buy-to-Let and Specialist Lender of the Year awards
LendInvest took home two awards from the National Association of Commercial Finance Brokers' (NACFB) annual awards ceremony in London last night.
We won in the Buy-to-Let Lender of the Year and Specialist Lender of the Year categories – both of which were nominated and voted for by NACFB's network of 1,600 broker members.
These successes follow last year's win for Innovative Lender of the Year and is a great endorsement of our growing product range.
In particular it is a great compliment to our Buy-to-Let product. Launching two years ago, our Buy-to-Let product has grown from strength-to-strength, recently expanding into Scotland and attracting a further £200 million of investment from the National Australia Bank.
It is also a testament to our continued success and innovation in short-term lending, where this year we introduced a new Bridge-to-Let product to complement our existing range.
A huge shout-out to all the hardworking team members at LendInvest who go above and beyond to deliver the best service every time to our brokers and borrowers. It's a fantastic way to cap off a busy year and fuels our ambitions for another successful year ahead.