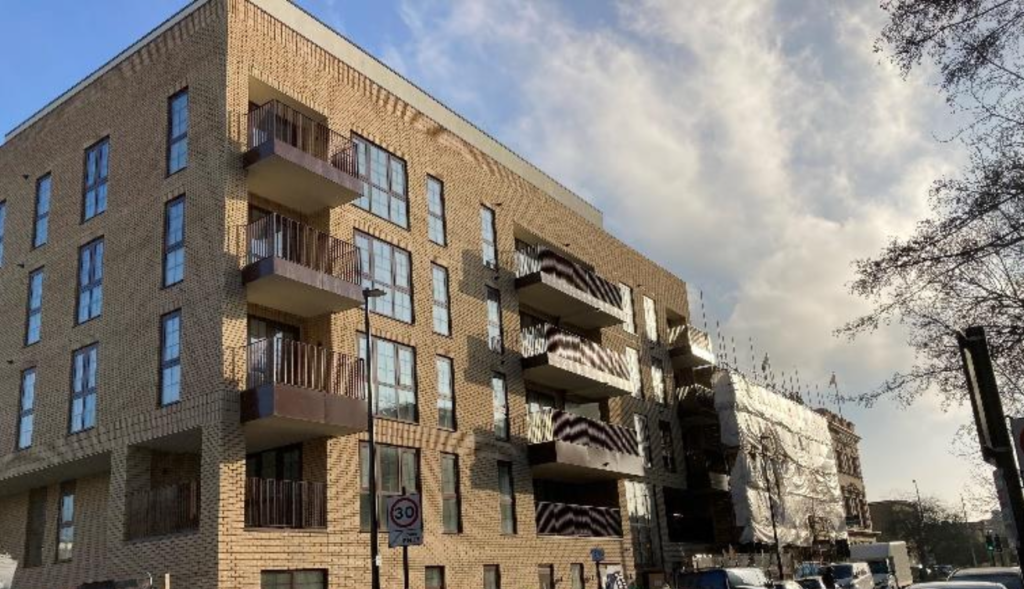 May 16, 2022
Case study: £11.4 million development exit for London developers
Explore our bridging range and get instant quotes.
Location: London Zone 2
Loan amount: £11,400,000
LTV: 75%
——
A joint venture for a 37-unit development near the City of London approached us for a sizeable Development Exit loan.
Among the 4 parties in the group was a returning borrower of ours for whom we'd previously lent over £60 million in total borrowing for site acquisitions, development and exits.
The site consisted of 28-private apartments with 9 housing association/affordable units plus over 9,000 sqft of new office space.
The whole site was in a single freehold, and the security for the loan would be 20 private units including 1, 2 and 3-bed apartments, the 9 pre-sold housing association units and a shell commercial space.
The fitting out works to the office would be paid for with the facility capital release and carried out during the term of the loan.
Read more: How can investors navigate the current market for commercial properties?
Sales for the housing association properties had already been agreed, so the exit strategy was for those loans to be completed and the sale of the remaining units, 9 of which were SSTC with the remaining 11 being actively marketed.
Location, build quality and prior relationship with one of the parties all worked in this deal's favour and we were happy to support the funding.
Tom Madden, Director of the Structured Property Finance team, said about the deal: "This site is in a vibrant and up and coming location in E1 and with already strong off plan sales on the scheme prior to PC we were confident to push the leverage and provide the developer the additional funds they sought to carry out further than originally planned works to the commercial space.
"The flexibility of our Development Exit product allowed us to offer market-beating pricing and leverage for a scheme of this nature as well as working with the client to agree to retentions on the private sales as they complete to aid with business cash flow.
"Development Exit continues to be a key product for Developers across the country and one that my team can use to find innovative solutions to our brokers and clients needs."