January 13, 2020
We stumbled into the start of the last decade, and we're blasting into the next – with a new CEO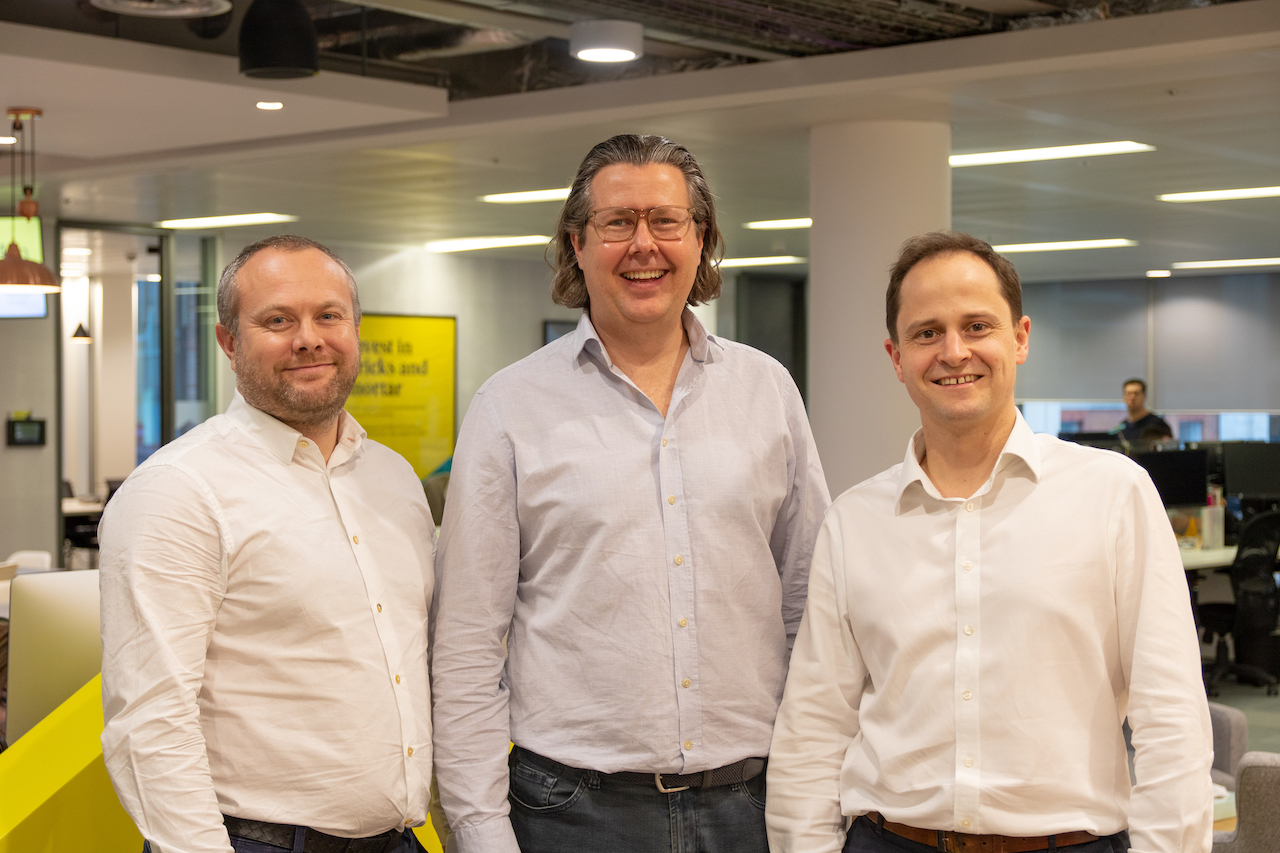 Christian Faes, Co-founder and Executive Chairman 
As we move into a new decade, we're extremely excited about the future for LendInvest, and the transformation that our company is delivering for the UK mortgage market. 
Since founding the business almost 12 years ago, from scratch and from literally nothing, my co-founder and I have built a business that is now one of the largest non-bank mortgage lenders in the country. We have also built a business that is making a significant investment in the future, and building technology that is transforming a market that represents one of the most outdated areas in the whole of financial services.
When we started the business, we didn't have a grand plan, and it all started from very humble beginnings. We spent our first few years in a small, windowless, serviced office on Lombard Street in the City, cold-calling financial planners, investment firms and anyone we thought could be interested in investing in what we were calling 'privately originated mortgages'. Mostly we were met with a short 'no thanks' – if we were lucky. More often than not, we just got unreturned phone calls and emails. However, we blindly believed in what we were doing, and that 'mortgages' remained a huge market that needed to change.
At that time, it would have been hard for us to imagine that almost 12 years later our business would be where it is now. Fast forward to today, and we have raised almost £2 billion from some of the largest financial institutions on the planet, and have been backed with equity capital from investors like the leading European venture capitalist Atomico and the European Investment Fund. Our business is growing at 75%+ a year, and we have a platform that has unstoppable momentum; and whilst we've built one of the leading Fintech businesses in Europe, we're also consistently profitable and very much a financially viable and sustainable business.
One of the most gratifying things for my co-founder and I as we've grown the business, is to look at the talented team of people we have been able to bring on board with the company and our mission. At LendInvest we have a team of passionate, hard working, talented and very experienced professionals around us.
Together, as a team, we've learnt over the last few years. The mortgage market remains as ripe for disruption as we ever thought it might be, and that disrupting a system as enormous and deep-rooted as mortgages is a tough business. This is a marathon that we're running and LendInvest intends to be around for the long term to see it through. 
So it is at this stage that we wanted to look at our senior management team, and for myself to make a change. Whilst I've held the title of CEO since the beginning, the truth is that the business has been led and built equally by my co-founder and I, and the whole management team. It has been, and will always be, a team effort.
The time has come for me to pass on the baton, and so from today I am excited to announce that the CEO of LendInvest will now be Rod Lockhart. Ian and I have worked closely with Rod for the last seven years, the most recent five of which he has been an instrumental part of our senior management team as Head of Capital Markets and Fund Management. Rod has played a key role in our successes as a business, and we are confident that he will be a safe pair of hands as we move into driving our next stage of growth.
Whilst I won't be CEO anymore, I'm not going anywhere and remain fully committed to LendInvest and what we're building. I will now move into the new role of Executive Chairman. This will allow me to get back to doing more of what I love as a founder and entrepreneur – talking about the business and our mission, working with our investors, supporting our fundraising efforts, building our relationships with the government and press, and working on the strategic direction for the business.
As we stumbled into the last decade, I'm looking forward to seeing where we can take the business as we now blast our way into the next.