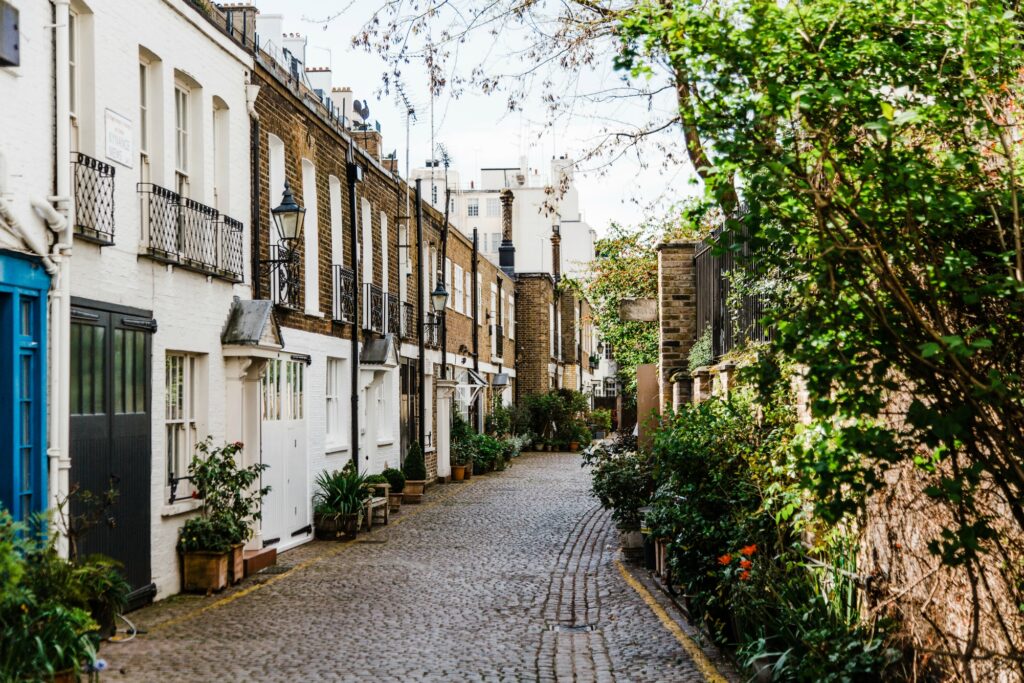 June 23, 2022
View from the BDMs: the Buy-to-Let and bridging market in Scotland
Explore our new Buy-to-Let criteria and bridging products on our intermediaries page.
by Tatyana Stefanova, BDM for Scotland. You can email Tatyana on: [email protected].
What has the first half of the year looked like in the Scottish market, for bridging and Buy-to-Let?
The price of property coming to market in Scotland has hit a fourth consecutive record of £367,501, up by 2.1% monthly (+£7,400).
Average asking prices have risen more than £55,000 in the past two years, compared to a £6,000 rise in the two years before the pandemic. And although we have seen a rapid increase in lenders rates, cost of living, fuel prices etc. the investors are still out there looking for their next project.
The properties we see come on the market are still being sold in no time with most of them going for way over market value.
What I have noticed is a lot more people are out on the lookout for a property that needs refurbishment/renovation where they can add value and remortgage within the first six months of the purchase.
We recently reduced the min loan size requirement on our Refurbishment bridge so we are able to take a lot more of those projects on board allowing the client to stay with one lender throughout the whole journey of renovation and refinancing against the new value.
What would you say is the most common deal you are seeing?
I think it is safe to say that day 1 remortgage is one of the most common scenarios that hits my desk.
A lot more people are now aware of the coming EPC changes so some are taking the opportunity to do the required work as soon as they acquire the property.
Interestingly enough a lot of the bridging cases we have done in my region in the last 6 months have been up in Aberdeen, with a number of those being that scenario. Some lenders are still very much reluctant to lend in the AB area with a few sticking to the central belt only so I see this as another testament about our risk appetite as a lender.
Funding every type of Buy-to-Let: 11 things you might have missed about our Buy-to-Let product
Are there any trends we should be keeping an eye on?
It is not a secret that the rates will continue to grow over the coming months and with that we will notice a growing sense of caution in the increasingly uncertain economic conditions.
Following the pandemic, a lot more people are now benefiting from flexible working and with the increase in rents and energy prices the tenants are now on the lookout for more energy efficient properties. We will probably notice some of the not-so-energy-efficient rental properties stay on the market for a lot longer than pre pandemic.
Now is the time for investors to review their existing property portfolio and decide which property is worth refurbishing and which might not be economically viable keeping due to high cost to bring it up to the new standards and the risk of longer void periods.
How has the current economic uncertainty affected the market, and how can investors/landlords still find opportunity?
There are just over 27000 square acres of vacant and derelict land within urban areas in Scotland. These very much unloved sites could offer an opportunity if recognised as valuable assets.
So far a lot of the investors have been focusing on properties that are in a ready let condition or needing a degree of renovation and only a small proportion of the investors have really jumped in the deep water and went for a bigger, more challenging project.
I think given the lack of property supply, these sites may as well open opportunities to develop more new-build homes for sale or rent, as well as other commercial, cultural or environmental uses.
Our wide range of bridging and development products contribute to the regeneration of those properties and sites. We lend against land with or without planning, we fund residential developments across the region and we are very much here to support new schemes and help provide more homes to the local communities.
Case study: Fast auction purchase against tight deadline submitted through portal
For anyone interested in exploring the topic further, there is now a map available showing well over 500 of Scotland's long-term, derelict urban sites which includes ownership details for each site.
Most local authorities also provide annually updated lists and interactive maps identifying derelict houses for those not interested in a ground-up build project. Land owners, including local authorities, are now being asked to make a public commitment and take proactive steps to address the vacant and derelict sites identified and I would love to see a lot more of those being transformed.
How are LI products in Scotland evolving?
When I joined the company a number of products available to investors down south were not being offered north from the border. I am really pleased that we are now unifying our Buy-to-Let proposition and we are launching Large HMOs, MUFBs and Holiday Let products in Scotland.
It is a step in the right direction and I am really looking forward to receiving a lot more of those enquiries in the coming months.
Explore our new Buy-to-Let criteria and bridging products on our intermediaries page.