March 8, 2016
The making of a good exit strategy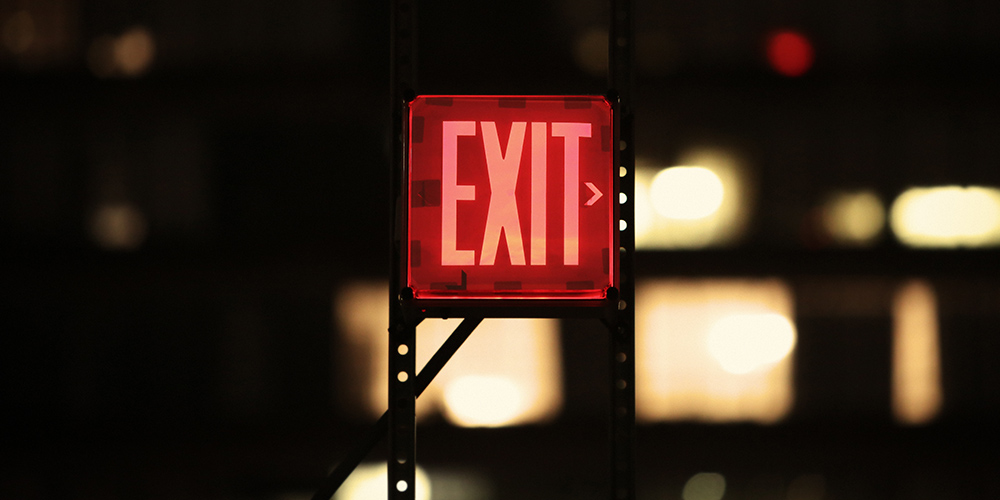 Since bridging finance tends to be more expensive than longer term options, as a borrower it's important for you to have an exit strategy in place when taking out a property loan, either through refinance or sale.
A well thought through and documented approach to the exit is crucial, and should always be part of your plans prior to entering into any agreement for bridging finance. The exit strategy is one of the key areas for bridging lenders to assess, so below are the main questions to ask yourself when planning an exit strategy.
Refinance
You should reflect on the loan being requested, for example LTV, your credit history, property type. Which lenders would entertain a longer term loan based on these factors? For example, some lenders will not lend to credit impaired borrowers who have county court judgements against them, and will have restrictions on maximum LTVs, particularly where the property is unusual or in a poor state of repair.

Have you sought advice on available finance options? Consider obtaining independent financial advice from an FCA regulated broker.

Will the loan provider require a full affordability assessment or minimum incomes to be achieved?

Do you have evidence that you can produce to support your earnings and, if necessary, evidence of commitments to demonstrate your affordability for their long term loan?

Understand and validate your target lender audience, check their criteria and speak to them. Make sure you obtain an agreement in principle, as whilst this is not a guarantee of a mortgage, it will at least provide some assurance that you meet their basic criteria.

What interest rate can you afford/be prepared to pay? Try using an affordability calculator,

such as this one

provided by the Money Advice Service.

Is bridging the right option for you? There are other lending products such as Bridge-to-Let, which may be more suitable for you, but please seek expert advice if required.
Sale
Who is going to buy your property and at what price?

What real evidence do you have to support the answer to the above question?

What is the state of the local market? Is demand going up, or going down?

What do local estate agents say? (Beware they may have a vested interest!)

Have you considered obtaining a desktop valuation eg.

Mouseprice

,

RightMove

or

Land Registry

? These are not accurate measure of house prices but provide an additional avenue for you to assess the potential value of the property.

Do you need to sell quickly or can you wait? Clearly exiting your bridging loan on time is crucial to avoid paying potential additional fees. As a borrower you should plan the sale in consideration of the loan term and consider the risk of incurring additional fees and charges.

Are you planning to carry out any improvements/refurbishment to the property? Ensure these are carried out in good time so that your sale plan is not impacted.

Is your property being actively marketed? Is the property competitively priced? And are you checking regularly with the estate agents on the progress they are making/enquiries received? Don't just leave it in the hands of the estate agents and hope.
You'll need to consider the points above in order to access bridging finance. If you consider your exit strategy carefully, bridging finance can be a useful finance option to help generate short-term cash flow. For more information, visit lendinvest.com/borrow.
T&Cs apply. Borrowing through LendInvest involves entering into a mortgage contract secured against investment property in England & Wales as borrower. Your property may be repossessed if you do not keep up repayments on your mortgage.