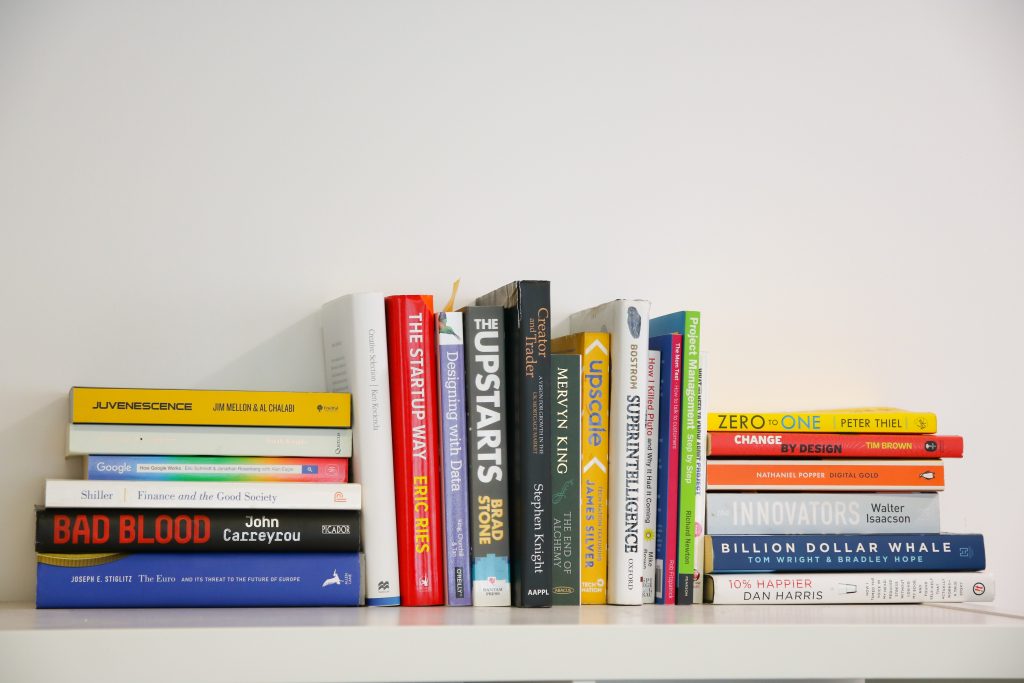 October 18, 2019
Product management: you are what you read
A great product manager delivers considerable value to an organisation and its customers. But what makes a great product manager besides a facility with databases and visualisation tools, and a penchant for caffeinated beverages and fruit smoothies? 
At LendInvest, we're fortunate to have amazing product managers with a deep understanding of what it takes to be great in their profession. They all agree on the importance of continual learning and inspiration. We asked each of our product managers to share some of the books and podcasts that have influenced their thinking.
A product manager's library 
Charles Fournier provided our first suggested read
:
The Product Manager's Survival Guide: Everything You Need to Know to Succeed as a Product Manager
(
Steven Haines)
.
This practical guide to product management has something to offer for all levels of experience. It includes best practices, practical on-the-job advice, and a step-by-step blueprint for succeeding in product management. 
James Valori
's inspired choice is appropriately titled:
Inspired
(
Marty Cagan
).
Inspired
examines product culture in many of the tech world's most successful companies and outlines the tools, skills and methods necessary to be a first-rate product manager. This book stresses the importance of iteration and testing over plunging headlong toward full release, an Agile practice LendInvest very much takes to heart.
Bob Vickers
found
Hooked: How to Build Habit-Forming Products
(Nir Eyal) to be an engaging read.
Hooked describes the reward elements that drive our actions. The book outlines a four-step process for creating habit-forming products.
Hooked
does not short-change the science behind its findings. It's filled with juicy data, yet remains compelling enough to engross any reader. 
For some real nuts and bolts thinking about product management, Bob also recommends both
Sprint
(Jake Knapp and John Zeratsky) and
12 Steps to Flow
(Haydn Shaughessy and Fin Goulding).
Sprint
is a in-depth explanations of the Design Sprint, a 5-day approach for moving from idea to prototype and decision, a process Google Ventures perfected through implementation in over 100 startups.
12 Steps to Flow
takes the principles of the
Agile Manifesto
and provides a light framework for teams to reach agile objectives. This book, according to Bob, particularly provided useful idea for reducing cycle time, allowing teams to deliver quickly while learning and receiving feedback.
Prefer a podcast? 
For those who like to absorb their training and inspiration aurally,
Jessica Morgan
recommends the
Mind the Product
podcast. Jessica suggested starting with the episode
Embrace Your Imposter Syndrome
. "I suffer from imposter syndrome," admitted Jessica. "This podcast really helped me think about it in more of a positive way. I now even apply these ideas to my everyday life." 
Charles is a regular listener to the rather straight-forwardly titled,
This Is Product Management
. This weekly podcast shares interviews with product managers from across numerous disciplines. Episodes span from arts to science, tactics to strategies, confessions to professions.
If you're hungry for further reading, our team also recommends
Impact Mapping
(Gojko Adzic) and the general management texts
High Output Management
(Andrew S. Grove) and
The Effective Executive
(Peter S. Drucker). 
Finally, it's not uncommon to find a copy of
The Lean Startup
(Eric Reis) floating around the LendInvest office. Not only product managers, but nearly everyone in a tech can benefit from the way this book challenges conventional thinking and encourages us to embrace uncertainty. 
Add to your conversational currency 
Our product managers are always keen to spread their knowledge and share recommendations with anyone and everyone who's interested. Though chatting on and on about 5-day sprints, roadmaps, cycle time and Kanban may not make you a hit at your local pub, it's sound conversational currency among LendInvest's product team.
Posted by Leigh Rimmer