February 1, 2023
How technology has been a game changer for underwriting: Q&A with Head of Buy-to-Let Underwriting Raheel Butt
We sat down with our Head of Underwriting to chat about his history in the industry and what's important for quality Buy-to-Let service. Explore our Buy-to-Let products.
When did you join LendInvest?
I joined in July 2022.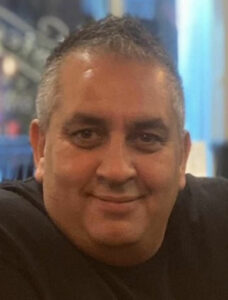 Why did you become an underwriter?
In 1994 when I started with TSB after leaving NatWest and Nationwide, I was a personal account manager.
My role was to interview customers and carry out fact-finds on their personal financial affairs, and the role involved understanding any potential areas where the customer could improve/better themselves financially. Although there was an element of selling the bank products, there was also understanding their needs.
This role in turn got me interested in the world of underwriting, making decisions, using the knowledge of how to understand a client's credit profile, assess affordability, and making responsible lending decisions.
What path have you taken to get to your current position?
My working life started in 1987, working for NatWest until 1992 , then a short stint of two years at Nationwide.
In 1994 I moved to TSB, In 1998 I became a bank manager for LloydsTSB, which was my introduction to management and I continued working there until 2003. In 2004 I changed direction and spent some nine years in the collections area of finance, again adding to my knowledge of the finance world from a different perspective.
Still in management, I reverted back into underwriting in 2013 and worked for two small lenders, leading teams in the unsecured personal loans sector.
In 2016 I was approached by Shawbrook and joined them as an underwriter. My role was to solely manage and underwrite new applications which came through the broker portal as a credit-backed DIP.
I was heavily involved in streamlining the process. In 2018 I was appointed as one of the underwriting managers, leading a team of twelve underwriters.
Throughout my career at Shawbrook my main focus was driving the team to achieve objectives, strong SLAs and building relationships between our broker partners and sales teams as well as continuing to support the underwriters and complying with the credit risk element for the business.
What does your current role involve?
Working alongside the Underwriting team leader, supporting both him and the team.
Driving the team to maintain the current SLAs and looking at ways to improve the process, reporting on all the aspects in Buy-to-Let to direct reports, supporting the sales teams in the business, building the relationship with our broker partners, adhering to the company's credit risk policy and supporting the growth of Buy-to-Let business.
Since joining LendInvest, what has stood out to you?
The process for underwriting an application along with the tech that is in the background. In my words, this has been a game changer. We are always looking at ways to continue improving the process, but I have been so impressed with how quick a case can be underwritten with the use of technology.
What role do you think underwriters will play in navigating the current challenges in the Buy-to-Let market?
A firm understanding of the transaction and how it is affected by the current financial climate allows the underwriter to be more flexible over any given issue and come to a satisfactory conclusion.
It is important that underwriters keep their fingers on the pulse of the challenges we face in the market to allow the team to get ahead of any issues that may arise.