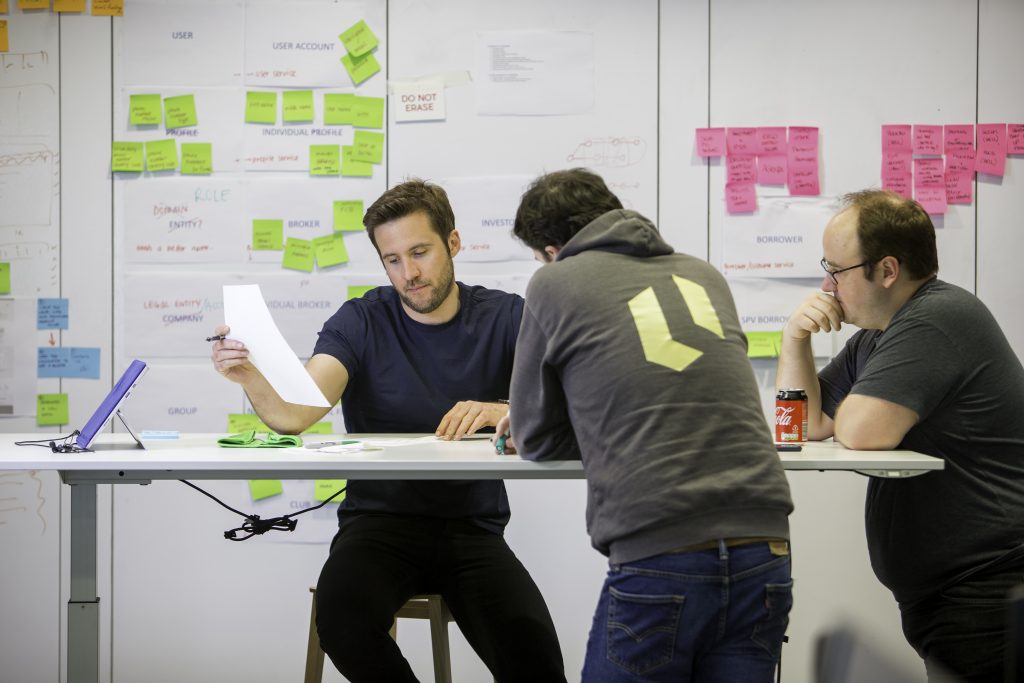 February 6, 2020
Embedding product culture at LendInvest
Delivering great products isn't easy. So at LendInvest we've brought together a collection of principles and frameworks to create a culture that allows us to deliver the best experience for our customers.
A strong product culture is key to developing great products, so we embed our approach in everything we do, from the day-to-day collaboration with other teams to our hiring and onboarding of new joiners, improving it together as we go.
The result? We've created a successful online marketplace that connects our property finance investors and borrowers, at a time when our teams are growing fast and the business has doubled in size.
But our principles are not unique to our business, they can help deliver great solutions in a number of industries, especially when scaling a team.
The LendInvest principle
We form teams across the business aligned to the same goals, working together to deliver them.
There's nothing groundbreaking here, but simply stating it and getting everyone agreeing allows us to effectively combine our tech and business teams.
It emphasises that we are one team, not silos. If our teams aren't united behind the same goal, how can we prioritise and deliver the right solutions?
Product principles
From this, our team has developed a collection of principles to succeed in delivering great products.
It also means that others in the business can understand our approach. As a fintech, we have people from various backgrounds and with a diverse range of experience, and many people have not worked closely with tech teams before.
Teamwork
We work in a specialised and regulated business area, so getting the right people together is needed for every problem we solve. We think about who we need to best deliver the right solution, breaking up silos by selecting people from across the relevant business teams.
Align to business goals
One of the key ways in which we grow our business is by developing new financial products, for both investors and borrowers. A product manager's backlog, therefore, will include new product launches and regulatory requirements, competing as priorities with customer experience. We cannot have an ego when it comes to creating our backlogs — our job is to prioritise what delivers the biggest benefit for the business.
Listen to customers
We love listening to customers. Whether it's through Intercom, user testing, hosting events or reading every last comment in our monthly NPS, we always learn from what they say and share this with our colleagues.
Prioritisation
Prioritisation is key. It's not just a question of prioritising the right solution, it's about clearly communicating what we're doing, why we're doing it and our progress. So our backlogs are always open, keeping us accountable to ourselves, the business and our customers.
Validate solutions
We prototype in Atomic and design in Sketch. We test with our customers. We put things in front of customers who aren't customers yet. We try to write as little code as possible until we have to. We don't have big data, so this is a vital step for us — it builds confidence and reduces risk.
Deploy usable code fast
Deploying means releasing value. It's good for customers and it's good for the team. To do this, each team has a clear plan of what they're deploying over the next 4–6 weeks and a longer-term view of the next priorities. Also, we split stories as small as we can, writing them using Gherkin syntax and automating our testing.
Measure, learn and share
Once we've deployed, we want to know the results, learn from them and share them as widely as possible. Sharing and being open to feedback is key to delivering great products.
Product framework
To enact these principles, we've created a framework within which all our product teams can operate. It's designed to be lightweight and ensures we get the basics right every time.
Kanban delivery
It's simple and focussed on delivery.
It reduces time spent in the weekly ceremonies common to agile working.
Prioritised backlogs
Trello links are open, shareable and easy to review.
Each feature card acts as a hub where all relevant work can be collected.
Product update
The product manager, designer, tech lead and business lead from each team meet weekly to update on work in progress, discuss what's been delivered and review priorities.
This builds empathy and makes sure everyone in the team is singing from the same hymn sheet.
Product steering
We have a monthly meeting with senior stakeholders, giving an overview of what's been delivered and what's coming up.
It's not a debate and it ensures there are no surprises!
Going through the exercise of defining our product principles has allowed us to understand where we are strong as a team, where we can improve and the things in which we shouldn't invest our time.
It also keeps us aligned, meaning we actively improve our ways of working by taking small improvements from each team and feeding back to others.
What's more, it's enabling us to hire great people with the right attitude to push things forward.