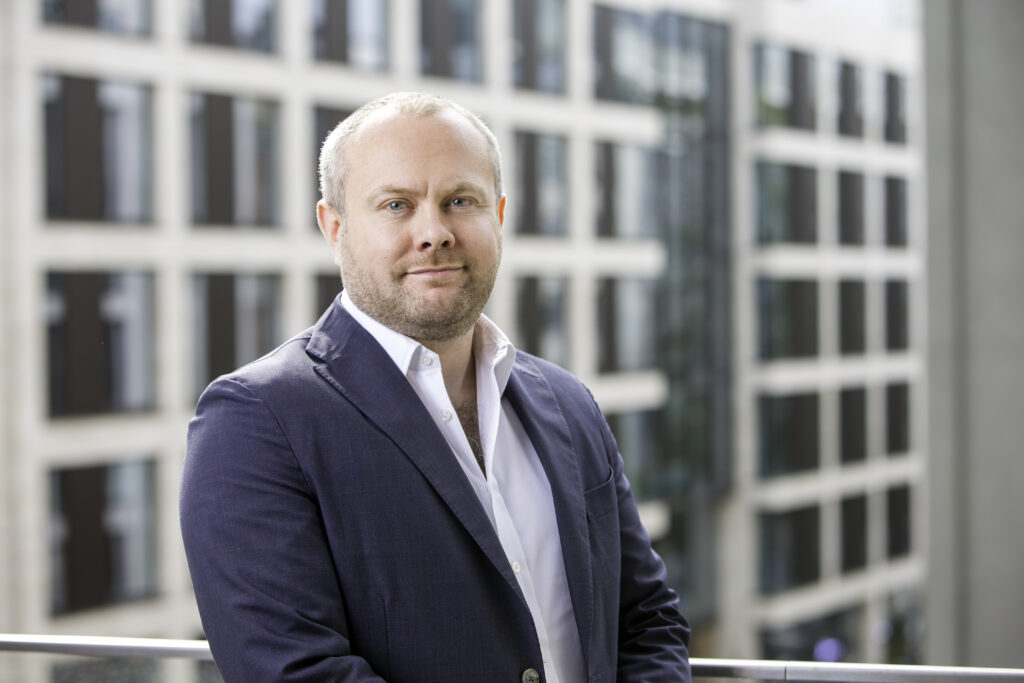 March 31, 2020
Rod Lockhart: an open letter to the LendInvest team
There's no such thing as a grace period when it comes to starting a new role in a fast-growing business. But, just ten weeks into my tenure as CEO of LendInvest, I wasn't expecting the challenge of facing the most extraordinary public health and economic crisis in living memory.
I've never known a more peculiar time since we actioned our contingency plans and asked all LendInvest staff to work remotely. In that fortnight I feel like time has both stood still and flown by, and so wanted to take a moment out to step back and share with you some of my reflections from the last few days.
Thank goodness we're a Fintech
There's nothing like a global crisis to test how well our business can withstand a bit of pressure! We're not immune to the difficulties hitting every lender out there, but we've got some pretty sturdy armour in the form of technology. Over the years, we've been building and evolving our tech capabilities to help us lend and our investors invest sustainably and profitably.
That tech is coming into its own now in a whole new way. From how we work remotely yet collaboratively from our 200+ makeshift home offices, to how we communicate fluently with our borrowers and brokers, process applications swiftly, get contracts signed online, verify IDs digitally, and keep our investors informed about the risks and opportunities – every corner of our online platform is being tested at a whole new level. And so far it's been working.
A move to Agile just in time…
Our technology team has been working in an agile way for years. Over the course of 2019, every member of LendInvest underwent coaching and has adopted agile practices. Agile is an approach to team-working that advocates flexible working and a focus on maximising personal productivity for the whole team's benefit.
It's widely used among technology engineering teams across the globe, but hasn't taken hold in the same way in other disciplines. Taking Agile principles and applying them to the way LendInvest's sales team, case managers and underwriters operate both as standalone teams and collaborate with one another took some coaching, let's be honest. But it's been transformational to overall company productivity. And in the last fortnight, thinking 'Agile' has proven a winner when it comes to making our entire workforce work well across so many different locations.
Let's focus on what we do know
We've decided that we don't want to go into hibernation, put down the blinds, and leave thousands of borrowers, brokers and investors in different sorts of limbo. Instead, we want to try to keep lending and creating investment opportunities, albeit with much greater caution. We also want to make sure that when this is over we're best placed to hit the ground running again.
The inability to physically inspect and value properties is a massive hurdle for us right now, just like it's impacting every other lender in the market. But I'm hugely proud to hear that you are still processing applications and completing loans already in our pipeline.
Preparing for a downturn is the practical thing to do
Yes, the reality of our situation is that there will be a financial impact on our business as a result of the virus. This is a very different crisis to 2008; this time everyone is in this crisis together. Investor sentiment was positive before Coronavirus set in. The UK housing market was on the bounce after the uncertainties of a Brexit deal were put to bed. Yet, the amount of government borrowing to bolster British businesses and families through this crisis is staggering and the drag this is going to cause on our economy could last years. Contingency planning now for such an eventuality is exactly the right thing to do.
Leadership is about making some tough decisions…
We've already had to make some important choices about our lending criteria, tightening it in places where it makes sense to be more prudent and circumspect while events unfold.
We want to be as conservative as we can to avoid having to make drastic decisions that could impact on all of you. We've frozen all recruitment for the time being, limiting expenditure as much as possible, and encouraging each and every one of you to make sure you're doing what you can to make things happen. I encourage you all to think about how we can be a better business – be entrepreneurial.
…about listening…
Part of my promise to myself and you when I became CEO was that I would be available and that I'd listen. Before COVID-19 took hold I'd been spending full weeks sitting and working with different teams across the business, understanding what innovations you wanted to pursue and what challenges you faced.
I've been in listening mode for weeks and making decisions off the back of what I'm hearing. All of a sudden, the need to listen has increased even more. The role of the CEO isn't to be the expert in everything. Right now, I need more than ever to listen to the experts in various disciplines come forward and share with me their instincts, ideas and experiences.
It's not just the senior management team with a responsibility to ensure LendInvest and our customers emerge from this crisis able to say we're still standing and ready to go. Every one of our team has a role to play and I'm all ears to listen and take action.
…and celebrating our successes (big and small)
Times are tough but it's really important that we keep celebrating success. That's always been a part of our DNA, from the 'Getting It Done' Slack channel we all like posting to, through to other ways we recognise and celebrate successes across the business. After nearly a month now of incredibly long days, late nights and big decisions, I'm all in favour of a 'virtual' celebratory drink with colleagues and taking time to thank each other.
To settle our latest buy-to-let securitisation transaction only one business day before Boris Johnson declared a country-wide lockdown was nothing short of extraordinary. It was a roller coaster few weeks for us and took nerves of steel and a bucket load of tenacity for us to keep the rating agencies on track and complete the deal with both existing and new investors coming on board. Securing the deal in such an environment though wasn't the only success. This securitisation leaves us well funded for buy-to-let lending. We intend to keep approving buy-to-let mortgages in the weeks ahead and we're set up to do so with the capital required.
Now's the time to keep spirits high
Right now I'm spending way more time than I'd ever choose in my makeshift basement office tethered to headphones and a laptop. Some days I've not seen the sun! As a restless person with no fixed abode in the office, I'll be the first to admit I've not enjoyed the lack of face to face interaction. I hanker to get back into the office and work with people making a racket around me.
But I'm looking at the positives. With the days getting longer – and potentially starting to get warmer too, it's not the worst time of the year for this to have happened. I love to hear how you are using the time usually spent commuting to get fit or learn a new hobby. I think that's amazing: such proactivity and positivity. I can't promise I'll manage either of those things but all of a sudden I'm getting to spend way more time with my young daughter than I ever would in normal circumstances. This isn't going to last forever; we will get back to normal and return to the office at some point.
Stay safe, stay upbeat and stay at home.