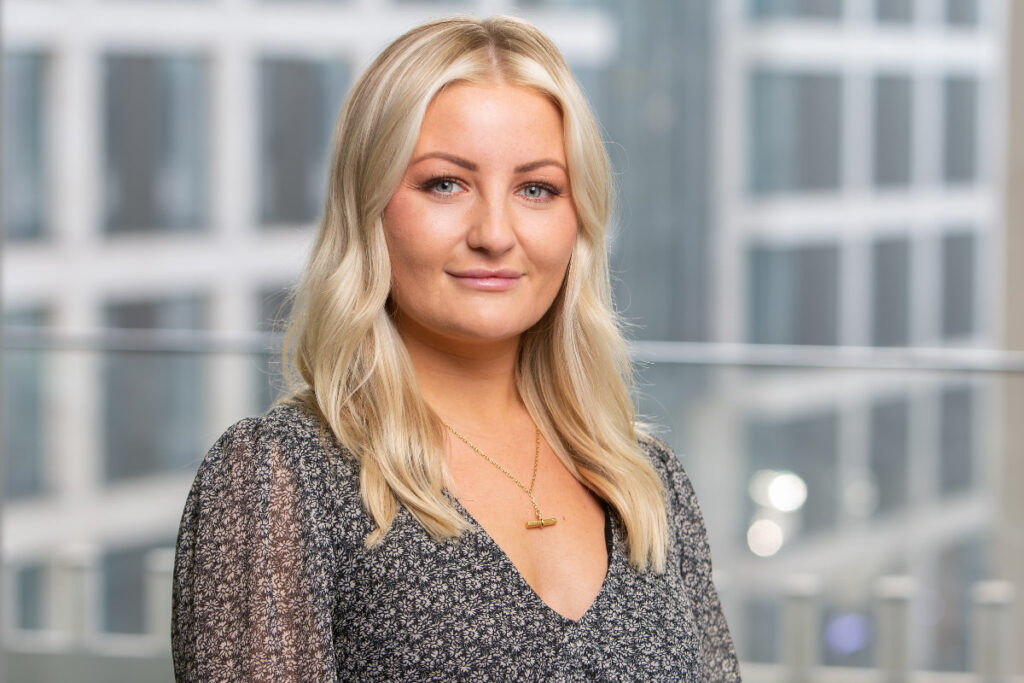 June 1, 2023
My LendInvest Journey…with Paige Archer
Continuing our new feature on the LendInvest blog, we are looking at a few of the journeys that people have taken in their careers with LendInvest. Internal progression is something that we are really proud of, with individuals often moving upwards and across into different departments as LendInvest constantly evolves as a business.
This week we are featuring Paige Archer, Team Leader – Internal Sales, who is in her fourth role at LendInvest in five years! We asked Paige to give an outline of what was involved in each of her roles over the years:
Junior Receptionist, then Head of Front of House
Here I started as a junior receptionist, dealing with day to day admin, ordering stationery, food, Friday lunches for the office, answering calls, seeing guests into meeting rooms and making refreshments.
I was doing this for around 6 months and then eventually took on a lot more work as the other receptionist became the office manager.
I helped with a lot of the exco members' diaries, booking flights, sorting business cards and expenses. I was promoted to head of front of house as it was mainly me dealing with pretty much everything reception based for an extremely busy office.
Business Development Associate
After a year at LendInvest I wanted to try something new, I loved being on reception but wanted to push myself and try out a whole new career path. I knew this would have been possible as LendInvest really do encourage internal promotions. I could always see myself in a sales role as speaking to people comes so naturally to me (maybe a bit too much) so when the job opportunity came along to join the sales team as a BDA, I jumped straight to it.
This was a mixture of admin/data work, plus taking a lot of inbound calls from brokers. I found it very enjoyable working alongside such a great team, speaking with brokers day in and day out as it's a nice sociable environment.
Business Development Manager
After 2 years of getting stuck into the BDA role, I was capable of holding the fort alone. This was noticed by my managers and they gained a lot of trust in me, which then resulted in me taking responsibility for the North region while we were recruiting for an external BDM. Here I was managing around 150+ broker accounts alone, acting as their first point of contact, holding meetings etc. After showing I was able to do this, the company promoted me again as a BDM.
Team Leader Internal Sales
After working as a BDM for a further 2 years (4 and a half years in total) and with the business still growing, I was given the opportunity to become a team leader. This role came about as our manager is field based, so the company needed an internal individual who could be there for the team. As we are expanding our team into the Glasgow office, I will be working in a combined role across the London and Glasgow offices, looking after both groups.
How would you describe your progression at LendInvest?
I feel very grateful that LendInvest has given me the opportunity to grow so much, starting on reception with no knowledge of the finance or mortgage industry. At LendInvest, hard work goes a long way, if you are willing to put in the work LendInvest will support you in whatever you'd like to do.
Paige is now hiring for 2 Business Development Associates in our Glasgow office who she can train and develop along the same career path that she has taken. If you're interested in working with Paige please check out this job advert:
https://apply.workable.com/lendinvest/j/303E983152/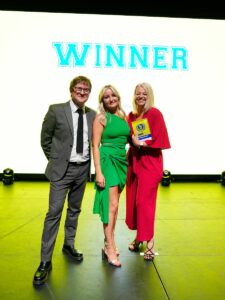 Paige (centre) at a recent awards event on behalf of LendInvest