March 23, 2016
Europe's FinTech Hubs: Amsterdam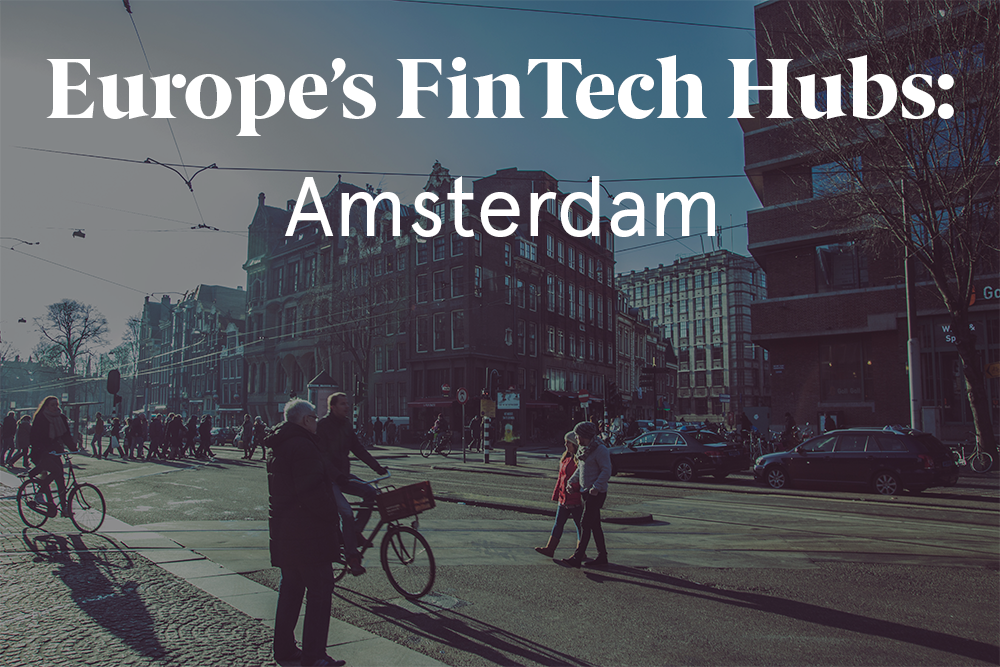 When Adyen – a global payments solution – raised $250 and became a unicorn with its $1.5 billion valuation, this was the moment that people really sat up and started to take notice of Amsterdam as a FinTech hub.
While the city's FinTech scene may not be as raved about as London or Berlin, the Netherlands is the country with the fewest cash payments in the world, according to Don Ginsel, chairman of Holland FinTech – Holland's financial innovation hub.
Don tells us; "The Netherlands has shown a very high adoption level of digital technologies over the past year. This is driven by the fact that people work as easy with English services as with Dutch, and of course, the great digital infrastructure."
"Compared to London, what we lack in amount of Venture Capital and bank headquarters, we make up for in Fintech adoption in other industries, talent availability and quality/cost of living."
Since English is spoken as a second language in Holland, Amsterdam's businesses are truly global, attracting talent from all over the world. With the talent and innovation already present in Amsterdam, the city has real potential to be a leading FinTech hub, but according to a study published by Rabobank, ING Netherlands and Holland FinTech, the government, regulators and the private sector must do their homework first.
This may happen sooner rather than later. Speaking at startup incubator B.Amsterdam, Finance Minister Jeroen Dijsselbloem made it clear he wishes to appoint a liaison officer for the Dutch fintech industry, linking regulators, startups, the financial sector, and the investment world.
So what's the FinTech scene like in Amsterdam? Don tells us the scene is very lively and relatively well organised, with around 350 companies active in the FinTech space. Holland FinTech also organises regular meetup events for startups and financial institutions to attend.  "As an ecosystem facilitator, we try to bring everyone together, enabling them to link up, share knowledge, network and make business work in one way or another" says Don.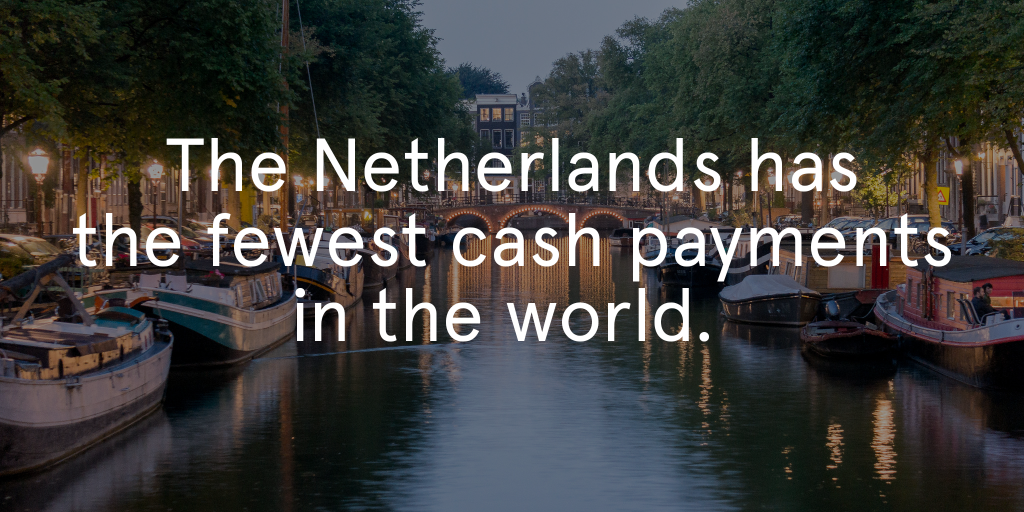 A few of Amsterdam's Top FinTech Companies
Adyen
Adyen is a payment solution that makes it easy to accept worldwide payments, with a seamless solution for mobile, online and in-store transactions. Using Adyen, merchants are able to accept almost any type of payment, anywhere in the world. Adyen raised $250 million in venture capital funding, at a valuation of $1.5 billion. @adyen
Bunq
Bunq is an exciting new company that is aiming to be the WhatsApp of payments, making money social. Their card costs €9 and has a simple pricing structure with card payments charged at €0.04 and €0.80 anywhere within the Euro region. The app allows you to spice up your payments with pictures and emoji, split the bill after dinner with friends and talk to support staff directly with live chat within your phone. @bunq
Knab
Knab ('bank' spelled backwards) is an online bank that focuses on transparency, innovative application of technology and social consciousness. For a fixed monthly fee, customers have access to an unlimited number of savings and checking accounts, as well as credit cards and competitive interest rates. Investing is also an option for those who bank with Knab, since the bank offers different investment options to suit every budget. @knab_nl
Ohpen
Ohpen aims to extinguish legacy banking software by reinventing it in the cloud. The people behind Ohpen have developed what they say is 'the best mutual funds and savings account system in the world – a bold statement, but they have strong opinions and aren't afraid to share them. @ohpen
Holland FinTech
Not a startup, but this membership-based organisation is definitely worthy of a mention. Holland FinTech is Amsterdam's hub for financial innovation, with the aim of accelerating FinTech adoption. On the second Friday of the month, the organisation has a meetup in Amsterdam, where companies and FinTech adopters can connect, share ideas and do business together. @HollandFinTech
Don't forget to check out our profiles of other European hubs, including Paris and Berlin.