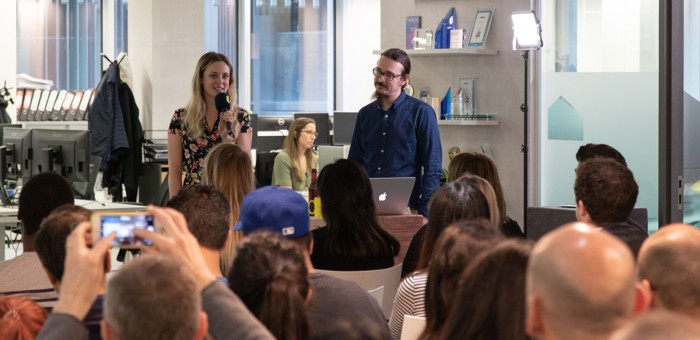 July 17, 2019
Collaboration at LendInvest
Throughout our careers we are encouraged to work with others, seek feedback and share our ideas. But how much time is spent on improving how we actually work together?
Our Product Designer,
Alice Williams
, and Front-End Engineer,
Marek Lenik
recently hosted a Design Lab Meet up at LendInvest HQ where they discussed collaboration as a broader concept, and how it impacts the nature of our projects internally. 
Three fundamentals of collaboration

Three factors — business, team and people — affect a company's collaborative environment.
Business goals give everyone a shared vision to work toward. Without them there's no sense of achievement. They provide purpose for each team, and good leadership is needed to promote them. With common goals, teams become better motivated to work together.
Within LendInvest's Tech team no one works alone. Everyone is provided the care and guidance they need. This alleviates anxiety over getting something wrong. And it offers everyone's innate curiosity a means to flourish and expand toward new domains.
By understanding connected disciplines, the world around us, and the people we work with, we can better appreciate varying ideas and perspectives. Empowering individual voices within a team allows new ideas to proliferate and stimulates product growth. A safe and nurturing environment, one that provides understanding and appreciation, lets people collaborate with confidence.
Delving deeper
Investigating how these areas (business, team and people) work at LendInvest showed that without three essential elements (process, tools and mentorship) levels of collaboration would be significantly lower.
Process
Communication-driven processes are key to bringing the business, teams and people together. Sharing knowledge increases transparency. It also encourages cross-team and cross-project collaboration.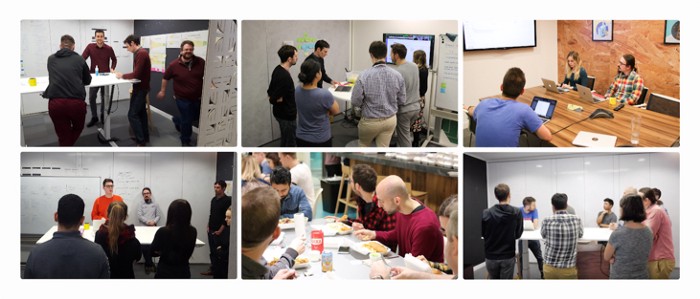 Teams at LendInvest share their knowledge through a range of presentations and talks — informal Brown Bag seminars, Tech Talks, weekly stakeholder updates, and
retrospectives
. People are also brought together through social activities such as code academy sessions, yoga and a board games club. These events build personal bonds, and increase respect and appreciation between peers.
One communication process found to have great value is the Work-in-Progress (WIP) session. This is a weekly, one hour slot that gives designers and developers an outlet to share ideas, request feedback and give shout-outs, acknowledging and celebrating team accomplishments. This event creates transparency between teams, allowing for the cross-team collaboration mentioned earlier.
Tools
When we talk about collaboration, tools are often the first things we think about. Products like Invision, Trello and Github have created measurable improvements in our workflow. We have noticed, however, most tools newly entering the market simply borrow and adopt elements from each other.

Our Product Designers have recently introduced
Abstract
to their toolkit. Using Git's workflow, Abstract allows designers to version control their
Sketch
files and request peer reviews when making changes. As a result, we've noticed more structured peer collaboration, reduced the amount of repeated work, and increased idea sharing.
We love exploring new and exciting tools but acknowledge we must be willing to adopt, adapt, grow and replace them as needed.
Mentorship
We recognise the one crucial element bringing everything together at LendInvest is mentorship. Mentoring offers our people the right support and guidance needed to thrive, while also teaching fundamental methods of collaboration.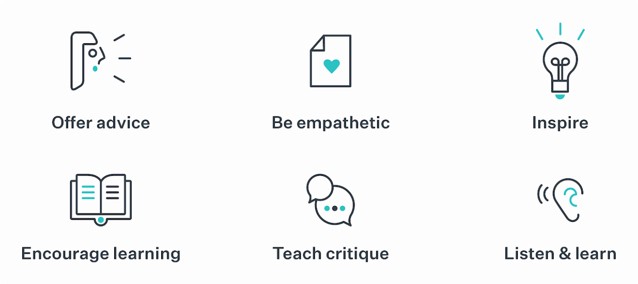 To keep individuals motivated within their team, it's necessary to consider each person's levels of sensitivity, ego and experience. Being empathetic, and noticing varying personality traits, not only helps mentors provide tailored advice but shows mentees they are in an understanding and safe environment.
The LendInvest Tech team holds frequent 1–2–1 sessions where managers can listen to progress, address any issues, and understand each individual's specific needs and goals. Doing this has created a sharing workplace. Hopefully, it's also contributing to the next generation of trustworthy, talented mentors for newcomers to the team.
The future of collaboration
By sharing our insights on collaboration at a recent Design Lab Meetup, hosted by LendInvest, Alice and Marek hoped to help other UX and UI designers transform the way their teams work together.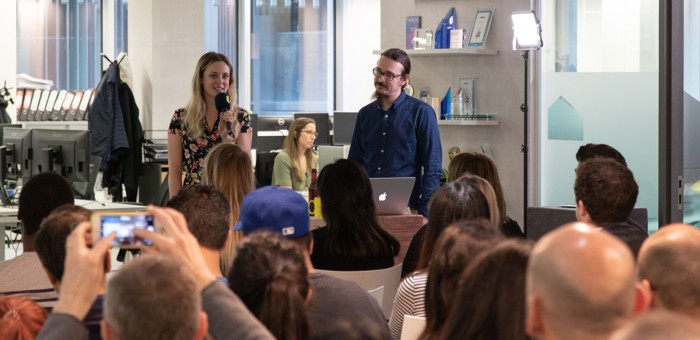 Applying the key fundamentals of collaboration to other workflows can enhance product development and make working with each other easier. It can also lead to discovering further areas of improvement, such as better ways to work with remote developers and more effective communication between the Tech team and other areas of the business.
Successful collaboration, pointed out Marek, involves getting buy-in from the business and shaping an environment that's safe for your team. But key to collaboration, Alice and Marek discovered, is valuing and celebrating the people. "Without that," Marek warns, "collaboration just won't stand a chance."
Posted by Leigh Rimmer