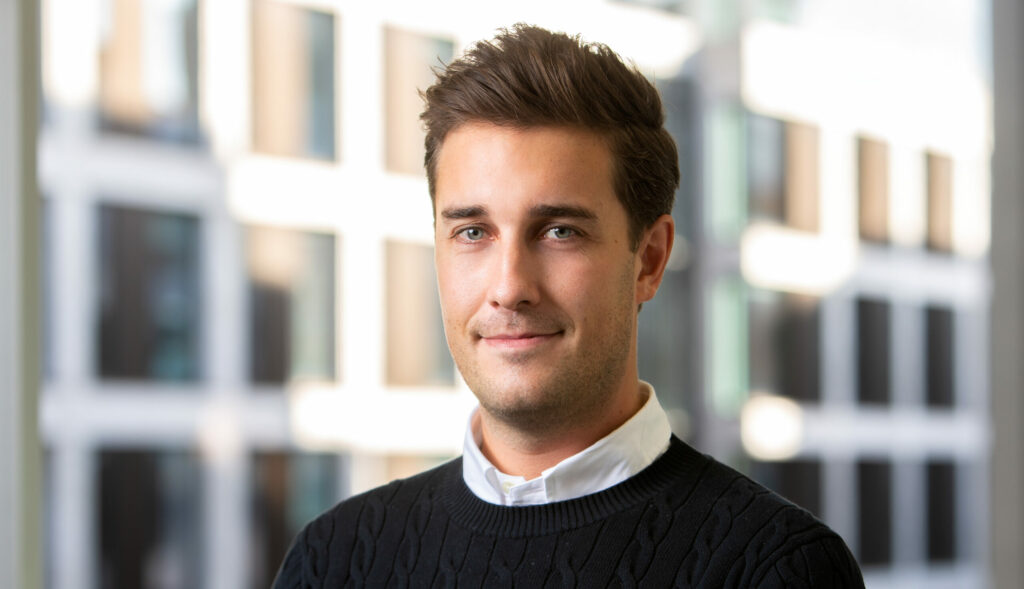 September 7, 2023
A closer look at China's current property crisis
Director of Fundraising, Harry Hall explores how China's rapid rise has led to a housing market collapse and how this compares to real estate in the UK.
China's rapid ascension on the global stage has been accompanied by significant economic growth and urban development. However, after years of excessive overborrowing and overbuilding by China's leading property developers, the nation now faces a collapsing housing market that has had a chain effect on the broader economy.
China's rapid urbanisation and surging population resulted in mass migration of its citizens into cities in search of employment and economic opportunities. This resulted in Chinese real estate becoming a driving force behind a rapidly developing economy. For China's expanding middle class, purchasing real estate became one of the primary means of wealth accumulation, which also fostered the idea that house prices will keep rising.
This unprecedented demand for housing meant that units were frequently pre-sold to buyers before they were completed, with developers necessitating a full payment before it was even constructed.
In the pursuit of its high-growth strategy, Chinese regulators allowed years of mounting debts to be accumulated by developers. However, a dramatic policy change by China's authorities in August 2020, aimed at reducing excessive borrowing and deflating the housing bubble, left many developers burdened with enormous debt and unable to borrow further. This policy change was combined with an apparent shrinking economy following COVID-19 characterised by a reduction in consumer spending, falling housing prices and declined confidence within the economy.
Consequently, Evergrande, one of China's biggest developers, defaulted on $300 billion of debt in 2021. This triggered a market panic and was followed by further defaults by developers, suspending housing construction and leaving many "presale" customers without a new home and a significant debt burden.
The current environment:
According to Standard & Poor's, more than 50 Chinese developers have defaulted or failed to make loan payments during the past three years

Real estate giant Country Garden is now projecting a loss of up to $7.6 billion in the first half of the year and is also facing default if it cannot pay the interest on certain of its bonds

In July, new home sales at China's 100 biggest developers fell 33% from last year

Hong Kong saw the worst sales of newly completed homes since 2019

Over the last 2 weeks, investors have pulled $7.5 billion out of Chinese stocks.
Contrasting what's happening in China with our home market in the UK; one similarity to draw on is the culturally ingrained desirability of buying your home. In the UK we are encouraged to get a job, save for a deposit and get on the property ladder.
However, while China has a vast oversupply of unsold, uninhabited so-called 'Ghost Cities', the UK market is characterised by a chronic undersupply of housing. Latest government figures suggest we need to be producing 300,000 new homes a year to close the shortfall, but we're currently only producing 180,000.
On top of this, a significant portion of the population are struggling with rising rental costs and limited tenant protections. Sentiment is now that even at elevated mortgage rates, renting is no longer economical compared to buying, causing people to bring forward their purchasing timelines and buy their first home. This supply /demand mismatch is most prevalent in the affordably priced end of the market, namely first-time-buyers.
Mainstream lenders in the UK are stepping back from home builder lending, as they did in 2008. This retreat has created a compelling opportunity for alternative lenders, who are not only bridging the gap between small and medium-sized property developers and diverse funding sources, but also revolutionising the approach to development. By emphasising quality retention and supporting reliable developers in high-demand areas, they are not just addressing housing undersupply but reshaping the landscape of affordable housing.