February 3, 2016
BERLIN: A look at some of Europe's FinTech hubs
London may be Europe's current FinTech capital, but Berlin's tech scene is growing quickly, and could possibly vie for the title of Europe's FinTech capital. LendInvest takes a look at Berlin's strengths as a European FinTech hub.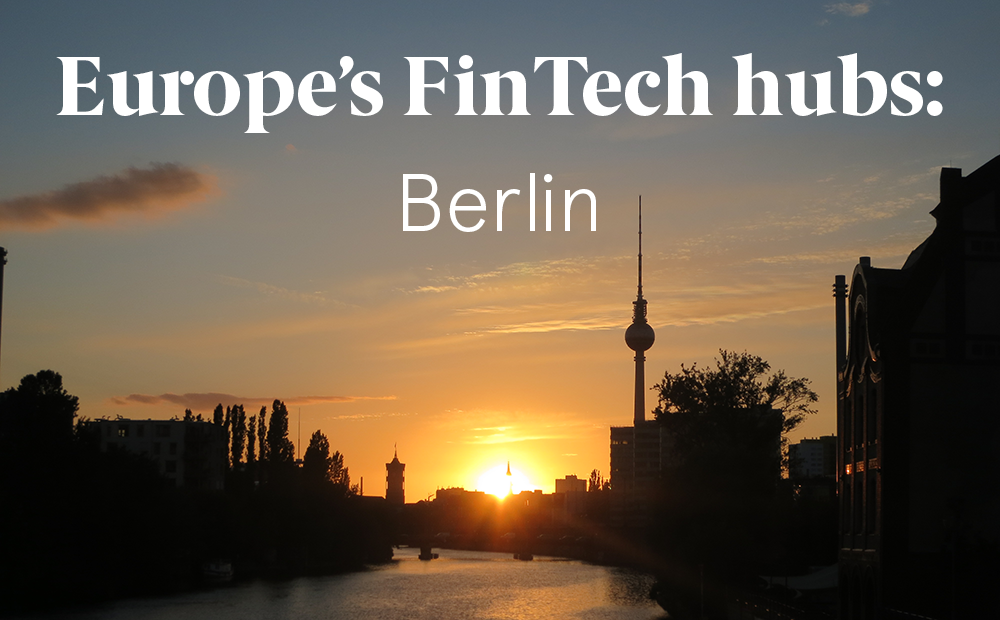 With a liberal attitude, uber cool image, edgy arts scene and low cost of living, it's no wonder Berlin – otherwise known as Silicon Allee – is attracting so many startups looking to establish the next tech unicorn. Rent is affordable, English is widely spoken and now more and more talent is flocking to this European melting pot. 
Berlin's buzzing tech scene is encouraging more VCs and entrepreneurs from the US to consider relocating or establish businesses here, while foreign investors have taken a keen interest in the city's FinTech hub. And other countries are looking to Berlin for inspiration too; in March 2015, the Irish Minister of State met with some of the city's key FinTech players to see how Ireland could develop its own FinTech hub.
Of course if the tech boom continues, companies may find rent costs not-so affordable, as value of office buildings continues to rise. According to a report in the Wall Street Journal, the tech sector in Berlin accounted for 36% of space leased in the first half of 2015.
Building a startup community
But for now, Berlin remains more affordable than cities such as London and San Francisco, and is developing a close-knit startup community that will soon have its very own home. Inspired by their US roots and time spent in San Francisco, entrepreneurs Schuyler Deerman and Travis J. Todd have set out to inject a bit of the American startup mentality into the Berlin tech scene, with meetups, events and an English-language Silicon Allee blog. They've now obtained a six-story, 7,000 square meter building in the center of Mitte, including startup offices, coworking desks, apartments, a rooftop terrace and event space.
VC Investment on par with London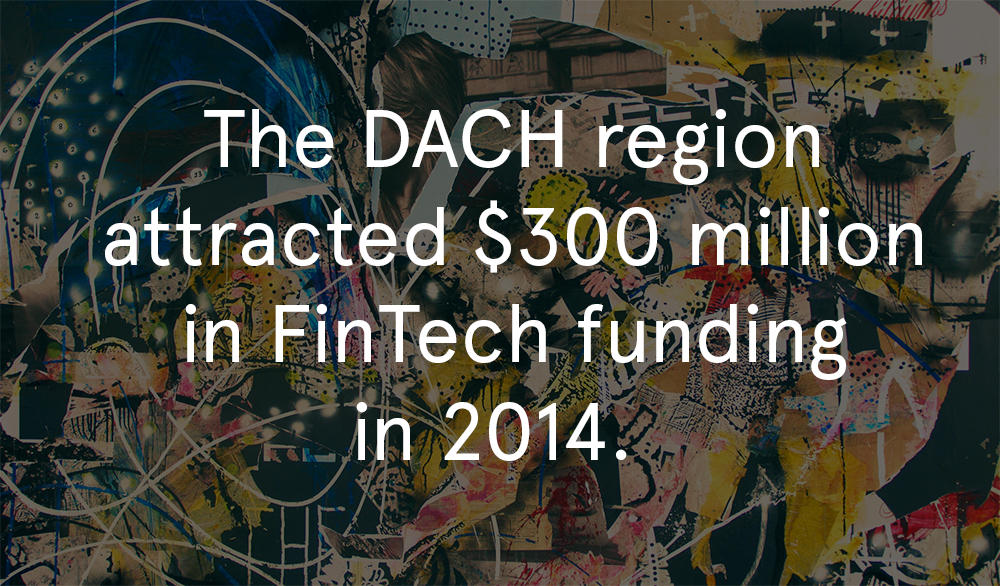 When it comes to investment, funding is pouring into Berlin. According to a recent FinTech Forum study, the DACH region (Germany, Austria, Switzerland) attracted the second largest amount of FinTech funding in Europe after the UK –  a massive US$300 million – in 2014. And according to Dow Jones VentureSource, the top venture capital deal of Q1 in 2015 was Berlin-based Rocket Internet's €288.00 million investment into online food ordering company Delivery Hero.
Finleap – the world's first FinTech company builder, also calls Berlin its home. Finleap says it provides 'funding for bold ideas', supporting entrepreneurs who are building scalable businesses and solving real problems in the financial industry. The company has variety of startups under management, including BillFront, FinReach and Savedo.
So what are the hot new startups on Berlin's FinTech scene? Let's take a look…
Some of Berlin's FinTech companies:
Number26 – Number26 calls itself 'Europe's most modern bank account', offering a fee-free current account that is managed entirely on your smartphone or online banking. You can set up a current account in eight minutes; two minutes to fill in the forms followed by a six-minute online verification video conference to show support staff your passport and other documentation. @number26
WeltSparen – The founders of WeltSparen, or 'SavingGlobal' in English, noticed that within Europe, rates of interest vary a lot between banks. EU law allows customers to open banks anywhere on the continent, but many people tend to avoid foreign banks. WeltSparen is a website that allows users to register once, then put their money in any cooperating bank in any country, for a fixed term of at least one year. So if you only get an interest rate of 1% in your own country, you could put your money in another bank in another country where the interest rate is higher. @WeltSparen
Spotcap – Spotcap provides fast, easy loan decisions for small businesses, offering a credit line of up to €100,000. Instead of just looking at historical financials and credit scores, the company focuses on recent business performance using state-of-the-art technology. The company is headquartered in Berlin, with local offices in Madrid, Amsterdam, and Sydney. @SpotcapGlobal
SumUp – SumUp allows companies to accept mobile card payments with no monthly fixed costs, just a 1.95% charge per transaction. Businesses are provided with a mobile card terminal, which connects to smartphones or tablets via Bluetooth. @SumUp_DE