A team you can trust
Your people are your business, which is why we invest in ours.
Our people are passionate about what they do. Behind the scenes we are building strong, solutions-oriented teams to meet the needs of our customers.
And just as important as talent and teamwork is leadership. Our executive team hails from senior positions in the financial services, property and mortgage worlds.They bring expertise and years of experience with them, working together to run a sharp, efficient business.
If you are interested in working with passionate people, take a look at our careers section.
Executive team

Christian Faes
Co-Founder & Chief Executive
Christian started his legal career as a real estate lawyer in Australia, where he was a partner at a boutique commercial and property law firm and involved with a mezzanine mortgage finance business. Christian also practised as a securitisation lawyer at Clifford Chance and in-house legal counsel at Deutsche Bank, both in London. In 2008 Christian co-founded Montello, the leading UK bridging finance lender, before launching LendInvest in 2013 with Ian Thomas.
On top of running LendInvest, Christian is a keen advocate for the maturing FinTech sector, as well as being an active early investor in start-up businesses such as Seedrs, Crowdcube, The Memo and Plentific.
Ian Thomas
Co-Founder & Chief Investment Officer
Ian held senior positions with Ballymore Property Group and SEGRO before leaving to co-found Montello, the leading UK bridging finance lender, in 2008 and then LendInvest in 2013 with Christian Faes. A qualified chartered surveyor, Ian has more than 14 years' experience of property valuation, mixed-use development and investment acquisitions in both the UK and abroad. Ian graduated with a BSc Investment & Finance in Property from University of Reading in 2004 and was awarded a MRICS Planning and Development Qualification in 2006.
Ian oversees all investment strategy and decision-making at LendInvest, and is a regular speaker at property industry events.  

Roy Armitage
Head of Credit
Roy has over 40 years' experience in the mortgage and retail financial services space. A Fellow of the Chartered Bankers Institute, CeMAP and CeRGI, Roy spent 23 years with Halifax in mortgage and retail financial services roles, culminating as Area Manager for Bristol. After working for JP Morgan, Roy joined Kensington Mortgages (subsequently purchased by Investec) in 2007. As Head of Risk, Compliance and Financial Crime, Roy oversaw a full rebuild of Kensington's credit risk and underwriting framework, helping it become one of the UK's largest specialist residential and Buy-To-Let lenders.
Roy is responsible for LendInvest's credit policy, underwriting and loan servicing, he also chairs our Credit Committee. He leads the development of our risk infrastructure, ensuring robust systems and controls are in place that protect the business and our customers.
Guy Evans
Chief Technology Officer
Guy is a seasoned, MBA-qualified CTO with senior management experience across a number of innovative technology-enabled businesses serving the financial services sector, including Megabuyte and BullionVault. Guy joined us from Interactive Investor, where he was a hands-on CTO who aimed to solve complex problems with a pragmatic, results-driven approach that underlines and supports long-term commercial success.
At LendInvest, Guy leads the direction and strategy of our growing technology team, ensuring we stay agile and innovative, while responding to and defending against cyber security threats and risks.
Rod Lockhart
Managing Director, LendInvest Capital
Rod joined LendInvest in 2015 to expand our capital markets activity, funds management and investment advisory team. Rod spent more than 10 years at CBRE where he was a Senior Director in its corporate finance division. There he advised UK and global institutional fund and pension scheme clients on direct and indirect real estate investments, including unlisted funds, REITs, joint ventures and real estate debt. Before joining LendInvest, Rod had worked with our team for a number of years, advising us on our Real Estate Opportunity Fund.
A Chartered Surveyor with a degree in Investment and Finance in Property from the University of Reading, Rod is a keen champion of private debt as an accessible and prolific asset class in the real estate market.

Derek Mochan
Chief Financial Officer
A Chartered Accountant, member of the Chartered Institute of Securities & Investment and serial CFO, Derek began his career with KPMG where he spent six years in Audit, Corporate Finance and Transaction Services roles. Derek then spent almost ten years at GE where he held a number of senior financial roles including Product Leader for GE Money Home Lending, Pricing Leader for GE Capital Bank and ultimately Chief Financial Officer for GE Commercial Finance in the UK. Before joining LendInvest in 2015, Derek was Group Finance Director at Hitachi Capital UK.
Ruth Pearson
General Counsel
Ruth has ten years' legal experience having joined Simmons & Simmons in 2007 and becoming a senior lawyer in the firm's banking team. During her time in private practice, Ruth advised a wide range of financial institutions and borrowers on various domestic and cross-border banking, real estate and acquisition finance transactions. She also spent time on secondment to the Real Estate Restructuring team at RBS and the syndicated loans team at SEB.
Ruth joined LendInvest in January 2016 to establish our in-house legal function, working closely with all teams across the business.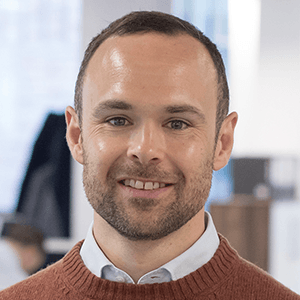 Johnathan Ransom
Chief Operating Officer
Johnathan is a Chartered Surveyor (MRICS) and started his career at CBRE. He then spent six years working in Funds Management for Invesco Real Estate and GPT Halverton, where he helped create and manage pan-European property investment funds, before moving to EY. At EY Johnathan was responsible for advising property companies, investment fund managers and sovereign wealth funds on operational performance, technology, regulation and risk. More recently Johnathan co-founded LoanBook Capital, an online marketplace lender of working capital finance to SMEs, based in Barcelona.
Johnathan joined LendInvest in late 2015 to explore strategic initiatives and partnerships, before being appointed COO in early 2017. Today he works closely with the CEO and executive team, overseeing the rollout and implementation of all aspects of company strategy.
Matthew Tooth
Chief Commercial Officer
During 15 years at IG Group, the global online trading platform, Matthew held several senior management positions including Interim Chief Financial Officer and Business Development Director where he oversaw Group-level product and country launches. During Matthew's time at IG Group, the company was transformed from a privately-owned business generating £20 million of annual revenues, to a FTSE 250 financial technology leader (£2.7 billion market cap.) with 125,000 clients globally.
Matthew joined LendInvest to manage and improve our distribution channels among borrowers, brokers and other intermediaries in 2015. His role has expanded and is now Chief Commercial Officer, responsible for all sales channels on the lending side of our business.
Board of Directors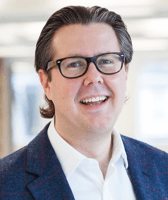 Christian Faes
Co-Founder & Chief Executive
Property lawyer in Australia, and then securitisation and corporate lawyer in London with Clifford Chance and Deutsche Bank.
Ian Thomas
Co-Founder & Chief Investment Officer
Chartered surveyor with property development and management with SEGRO Plc and Ballymore Group.
Mattias Ljungman
Non-executive director
Partner at Atomico, the £1 billion investor that's backed huge European successful stories like Skype, Klarna, and Rovio.
Senior Advisors
Stephan Wilcke
Senior advisor to the executive team
Former Executive Chairman of OneSavings Bank and former CEO of HM Treasury's Asset Protection Agency. Now Commissioner of the Jersey Financial Services Commission.
Niall Wass
Senior advisor to the executive team
Focused on executing strategies at fast-growth businesses for long-term scalability. Former executive at Uber and Betfair, responsible for significant business transformation and growth strategies.