February 20, 2017
Quick Case Study: mid-terrace property purchase at auction
Purchasing a property at auction is a popular way for savvy property investors to bag a bargain. For it to work financially however, it is likely to require speedy finance and certainty of funding. Find out how we helped one experienced property developer finance her next purchase, fast.
The detail
Broker: Life Financial Solutions
Borrower: Experienced property developer
Location: Thornton Heath, Surrey
Loan size: £225,000
LTV: 75%
Product: Auction Finance
The challenge
When one of our broker partners called on us to assist a client looking to purchase at auction we were delighted to help. The property, a three bedroom mid-terraced house, had been chosen by the experienced property developer for it's potential for a quick refurbishment and sale. In desperate need of modernisation however, the property required some work in order to prepare it for an improved market value when sold on. With nothing structural required, the re-fit would be purely cosmetic, focusing on updating the property with a new kitchen and bathroom, as well as some rewiring and plastering.
The solution
Introduced to us by Life Financial Solutions, experts in bridging finance and a familiar introducer to LendInvest, we were able to offer the developer a £225,000 loan at 75% LTV. This allowed the developer to purchase the property at auction without delay and to begin work. With the property well located in the centre of Thornton Heath, close to local amenities and parks, the purchase is excellently positioned for a successful re-sale.  
Have you got a similar case you're trying to place? If so, get in touch: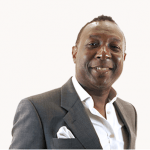 Magnus Duke Dadzie
Tel: +44 (0)20 7118 1133