December 15, 2016
GUIDE: Development Exit Finance – Maximising the profit opportunity
In November 2016 we launched Development Exit Finance. The product allows developers to replace higher cost development finance with flexible, low cost funding.
Our downloadable guide "Development Finance: Maximising the profit opportunity" gives you a detailed look at the product features, as well as presenting two typical use cases.
Download the guide and expand your portfolio today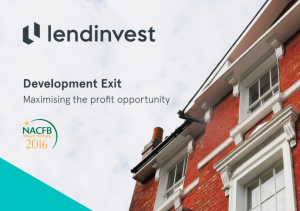 To discuss your client's, speak to our team today on 020 7118 1133, or email [email protected].