February 09, 2017
Broker insight with the Lending Channel – 'it's a people business'
LendInvest recently visited one of our broker partners, The Lending Channel. Based in Perth, Scotland, The Lending Channel were kind enough to share some of their business insights with us, talking branding, relationships and the opportunities for brokers and lenders in Scotland for the year ahead.
The Lending Channel
The Lending Channel originally launched their family business, 'Blimey Loans', back in 2010. The thinking behind this, explains the company's co-owners Alistair and Murray Ewing, was to get the brokerage noticed in what was then a crowded lending market. It worked, and Blimey Loans was soon recognised across the UK. But as the business grew, they realised that their brand name didn't reflect the values of their business well enough to their clients. Alistair summarised to us the importance of their business to appeal first and foremost to their trusted clients, commenting 'this business that we're all in, it's a people business'.
With this in mind, in July 2015 the company re-branded as the Lending Channel, a name which better reflected the aims of the company. In essence, explains Alistair, 'we channel finance between clients, introducers and lenders'.
Working with LendInvest
The Lending Channel have completed a number of deals with LendInvest. In our interview they referred to our common-sense approach to lending as well as the commitment of our BDM team to get the deal over the line quickly and efficiently:
'The deals we've done with LendInvest have just sailed through… it's an excellent product that you have'.
Alistair and Murray spoke to us about the dangers of them feeling isolated – both due to their geographical location as well as the limited variety of lenders willing to do business in the area. In practice, this can mean that lenders confine their efforts to only lending on projects in the larger cities of Scotland, rather than across the region. Peter McDermid, LendInvest BDM for Scotland, explained that it was one of our key differentiators when LendInvest decided to move into the Scottish property market: not to dismiss project by postcode and to take a more holistic approach to how we choose to lend. He concluded, by saying 'with deals in Inverness, Perthshire and Aberdeen currently on the table, we're spreading the net far and wide'.
With this in mind, Alistair spoke to us about the need to inform the market in Scotland around how these opportunities are opening up once again. This means educating developers that there are lenders in Scotland willing to lend to them, as well as informing brokers who are introducing their clients to The Lending Channel of their loan criteria, raising awareness to the wider market. Alistair summarised the importance of these relationships by saying:
'People want to deal with people that they know, that they trust and that they can build a good relationship with'.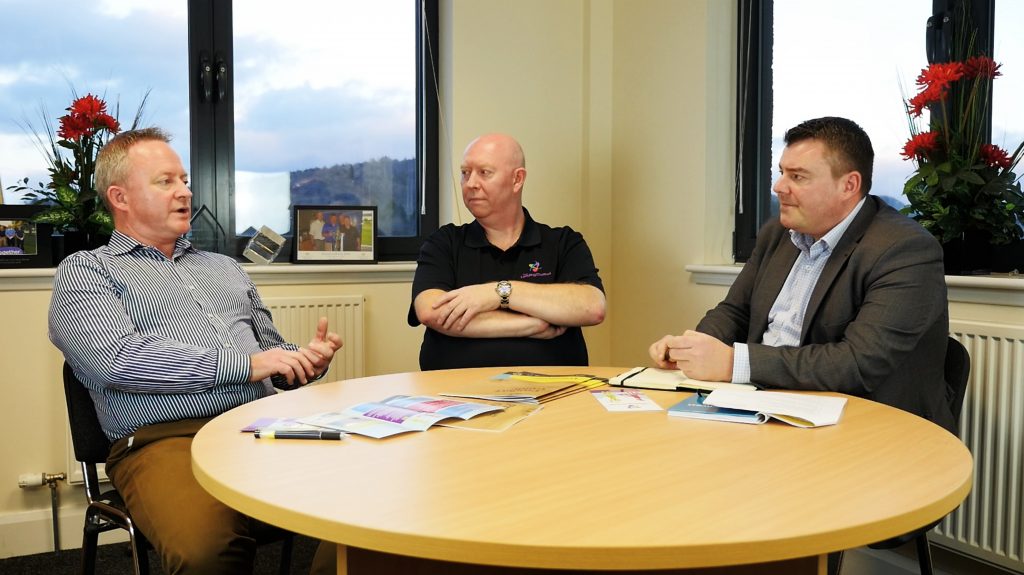 The Scottish property market
Alistair and Murray described the Scottish property market to be 'in excellent shape' for the year ahead, with a good supply of money and an increasing number of lenders. The challenge, they said, is in spreading this message away from the bigger hubs and out to the regions – where property development is still very much in demand. In Scotland there's a ready supply of developers looking to access money, many of whom have been blocked from lending from high street banks for many years. Alistair added, there is also a ready supply of developers sitting on planning permission on sites they want to get started on. He went on to say, 'those clients are there. We need to find them and bring them to you'.  
The Lending Channel let us into a few of the big plans that they have for the year ahead. We wish them all the very best with these and look forward to working with them in the year ahead.
Interested in finding out more? You can get in touch with Peter McDermid, Business Development Manager for Scotland, here.