December 13, 2017
Manchester tops the charts and Hull is crowned biggest climber in latest LendInvest Buy-to-Let Index
Manchester knocks Luton off top spot in the LendInvest BTL Index

Leicester breaks into the Top 10 signalling the rise of the Midlands Markets

Hull is 2017's biggest climber, rising 93 places to #6 since December 2016

Enfield tumbles down the Index in 2017 from #6 in February to #101 in December
London, 13 December 2017 – LendInvest, the leading specialist property lender, has released the latest LendInvest Buy-to-Let Index report.
Published quarterly, the LendInvest BTL Index ranks all 105 postcode areas around England and Wales based on a combination of four critical metrics: capital gains, transaction volumes, rental yield and rental price growth.
This quarter, the report also includes a special feature that looks at the towns and cities that have climbed up the rankings the most during 2017.
Key findings for December 2017
Manchester, leader of the Northern Powerhouse, takes top spot

Leicester breaks into the Top 10 and Birmingham climbs 8 places from #18 to #11, signalling upward mobility in the Midlands markets

Hull marks itself as biggest climber for 2017, rising 93 places to #6

Enfield tumbles from Top 10 in February to Bottom 10 in December
Ian Boden, Sales Director at LendInvest, said: "This month we see good news for the North as Manchester finally secures its spot in first place in our Index after a closely watched climb to the top. Cities such as Leicester (#10), Birmingham (#11), and Nottingham (#24) have also made significant gains in the Index, signalling a clear fueling of the Midlands engine.
"Our biggest climber for the year was Hull. Since becoming 'City of Culture' back in January, Hull has received a new wave of confidence in the form of increased investment in the area. However, the lack of Northern dominance in the remainder of the Top 10 Climbers is interesting to note in light of recent headlines that have suggested property investment in the North will outperform that of other regions around the country.
"Elsewhere in the list, it's great to see towns like Slough, Leicester and Cambridge ascend the list with such gusto. The location of these high climbers, ranging from Cornwall to East Yorkshire, shows how dynamic and ever-changing UK property investment can be across the country. As we move into 2018 and roll out more of our new BTL loans, we look forward to working with investors countrywide on their property projects."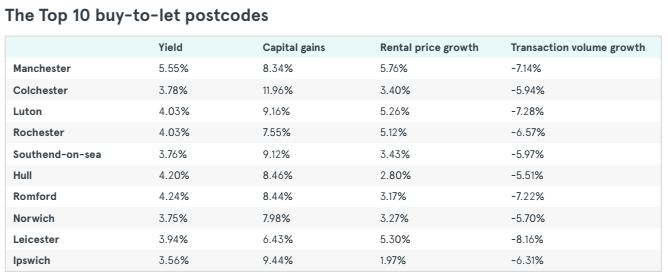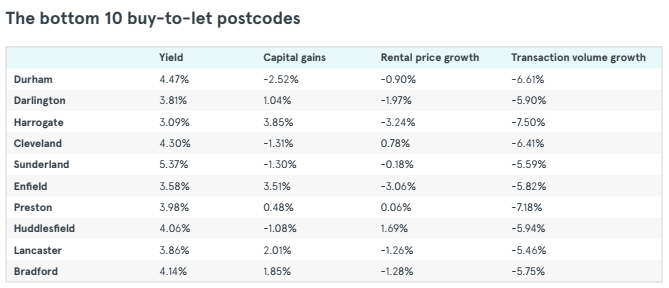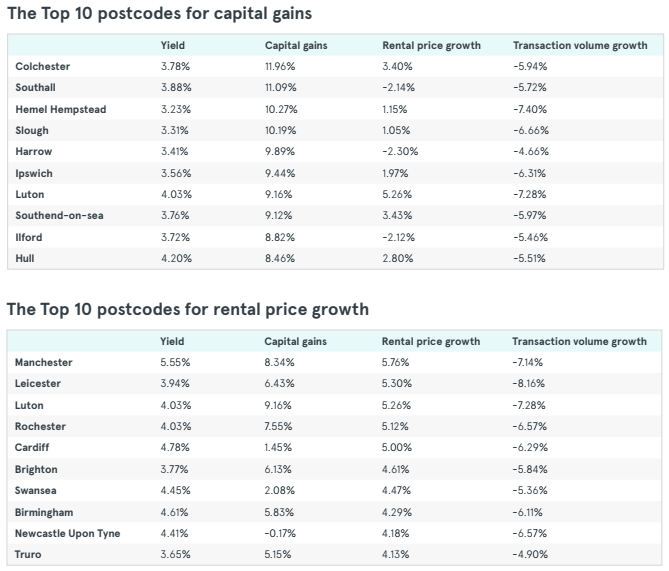 –Ends–
Note to Editors:
About LendInvest
LendInvest is the UK's leading platform for property finance.
LendInvest offers short-term, development and buy-to-let mortgages to intermediaries, landlords and developers. Its proprietary technology and user experience are designed to make it simpler for both borrowers and investors to access property finance.LendInvest has lent over £3bn of short term, development and buy to let mortgages.
Its funders and investors include global institutions such as HSBC, Citigroup and NAB, and, in 2019, it was the first Fintech to securitise a portfolio of BTL mortgages. The company has reported annual profitable growth since 2015 and was named Digital Innovation Award Winner at the Sunday Times Tech Track 100 Awards, and both Specialist Lender and Buy-to-Let Lender of the Year for 2019 at the last NACFB awards.