Institutions
Real estate debt
Investors are increasing allocations to real estate debt, searching for value and resilience in a volatile, low return market.
Adding real estate debt to a portfolio can deliver income, increase return potential and provide diversification. LendInvest provides multiple entry points to investors in this traditionally inaccessible asset class.
Don't invest unless you're prepared to lose money. This is a high risk investment. You may not be able to access your money easily and are unlikely to be protected if something goes wrong.
Why LendInvest?
We are one of the leading asset management platforms in UK real estate. Our flexible capital base and proprietary technology allow us to execute deals quickly and give us a wide market reach, providing our investors with a strong flow of investments.
Total amount lent
£4 billion+
Opportunity fund
8% p.a. target return
Past performance is not a guide to likely future performance.
Professional clients and counterparties only
Active and structured investment in real estate loans and development
Significant downside protection
Secured bonds
6.50% and 5.375% fixed
Buying at a discount/premium to face value will result in a higher/lower return.
2023 and 2027 maturity
Suitable for ISAs and SIPPs
Listed on the London Stock Exchange as retail bonds
This is an advertisement and not a prospectus. Investors should not purchase or sell the bond except on the basis of information published in the latest Base Prospectus and Final Terms.
Downside protection
We understand our role in our investors' portfolios is to preserve capital, and our approach to risk reflects this. We originate and underwrite all loans in-house to maintain complete control, managing risk from origination to repayment.
Our loan servicing has achieved the highest rating from ARC Ratings 6 years running.
View rating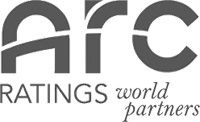 1st October 2019
Capital markets
We partner with some of the world's largest and most sophisticated institutional investors seeking exposure to real estate debt through securitisation, forward flow and other debt instruments.
Our team