Individuals
Invest in property-backed loans
Our international capital base of over £2.8 billion supports projects of all shapes and sizes, with backing from some of the world's largest institutions.
Capital at risk – The value of your investment and the income from it will vary and you may lose all of your investment.
Why LendInvest?
We are one of the leading asset management platforms in UK real estate. Our flexible capital base and proprietary technology allow us to execute deals quickly and give us a wide market reach, providing our investors with a strong flow of investments.
Total amount lent
£4 billion+
How to invest
Self-Select platform
4-7% p.a. target return
Past performance is not a guide to likely future performance.
Restricted to high net worth and sophisticated investors
Returns payable monthly
Invest from £5,000
Secured bonds
6.50% and 5.375% fixed
Buying at a discount/premium to face value will result in a higher/lower return.
2023 and 2027 maturity
Suitable for ISAs and SIPPs
Listed on the London Stock Exchange as retail bonds
This is an advertisement and not a prospectus. Investors should not purchase or sell the bond except on the basis of information published in the latest Base Prospectus and Final Terms.
Capital at risk – The value of your investment and the income from it will vary and you may lose all your investment.
LendInvest is a specialist mortgage provider. Investments may not be suitable for your personal circumstances.
You should ensure you fully understand the risks of any investment, and seek independent financial advice if you do not fully understand or are in any doubt as to the suitability of investments for your own circumstances.
Loan risk management
We take an active approach to risk to protect your money. Our loans are backed by UK property, and we rigorously assess each investment opportunity, carrying out extensive due diligence on the borrower and security property.
For five years running, our loan servicing has achieved the highest rating from ARC Ratings.
View rating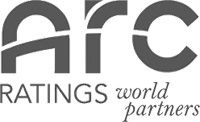 1st October 2019