Understanding loan performance on our online investment platform.

It is important that platform investors understand all stages that a loan they invest in may potentially go through during its lifecycle. Short-term property loans can perform differently from other types of loans, like consumer credit or homeowner mortgages. How we guide investors through some of the key stages in a loan's life is summarised below.
How we turn a loan into an investment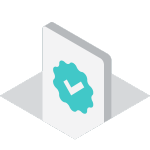 Loan application reviewed
When a borrower applies for a loan, our experienced underwriting team reviews the application against our strict lending criteria.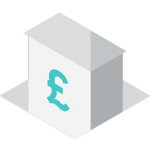 Loan funded by LendInvest
Once approved, we fund the loan with our own money so the borrower can start their property project straight away.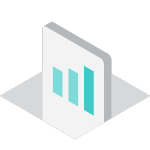 Investment on the online platform
Details of loans are made available on the secure LendInvest platform, which allows eligible investors to select which loans they would like to invest in.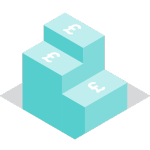 Return for investors
Once an investor invests in one of our loans, any return they receive will be paid directly into their investment account.
Loan statuses explained
We report the status of each of our loans. Below is a summary of the loan statuses you could see on the LendInvest platform.
On schedule
All payments under the loan are being made as expected, including loans that have been extended. If one payment is missed, the loan with still be classified as On Schedule while our Loan Servicing team work with the borrower to bring the payment back up to date.

Arrears
Two or more interest payments on the loan are overdue. In this example, the borrower was in arrears by two payments, and brought the account up to date in their next payment.

Out of term / in breach
The principal loan amount has not been repaid as expected, or there has been a breach of the loan agreement.

Enforcement
Enforcement action (legal or repossession proceedings) has started to recover the outstanding debt.

Loan term
Repayment periods on our loans can vary. There are only 3 possible outcomes, and we keep investors up to date on these timings.
On time
Loans are repaid on the agreed date.

Term extended
The term length of the loan has been extended.

Repaid early
The loan has been repaid ahead of schedule.

Investors can create an account on our online investment platform
Whilst the loans which you invest in are secured against property, your capital is at risk.