November 5, 2015
Where's the PropTech at Web Summit?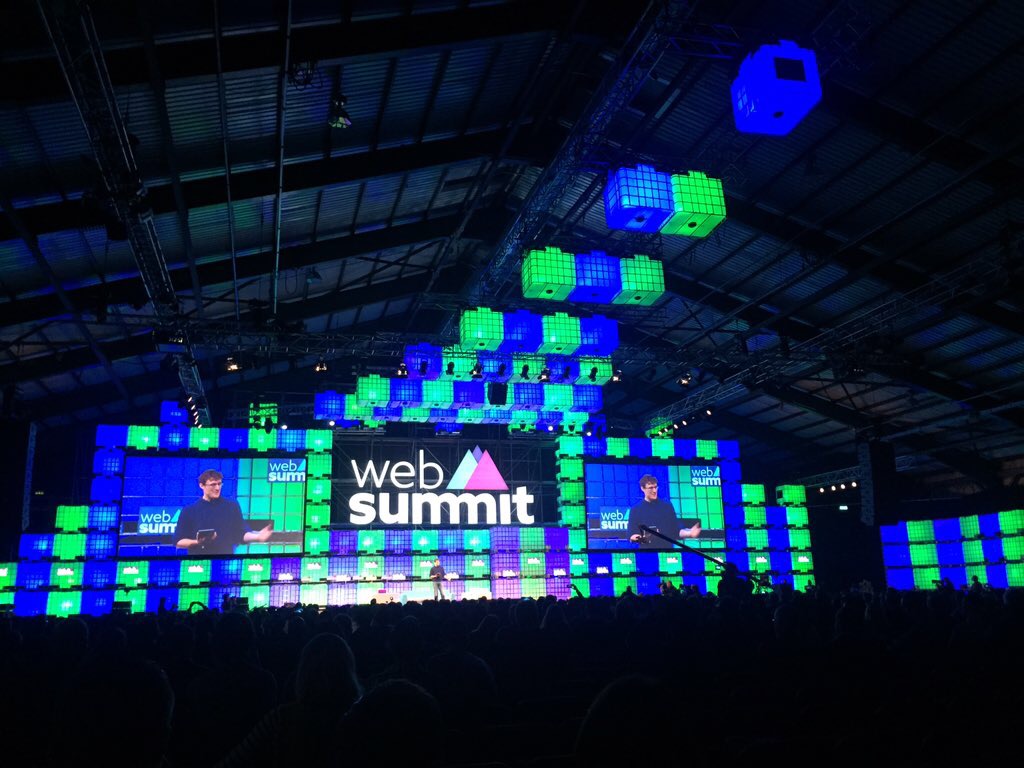 Until you actually set foot inside the Dublin Web Summit, it's difficult to appreciate the hype. Web Summit really is a very cool event. It's massive, well organised, and there are some really amazing speakers here from the world of technology and beyond – talking to what I've heard are as many as 42,000 delegates.
It is easy to get caught in the bubble of your home territory and the sector you're working in. Back in London, sometimes the FinTech sector looks capable of taking over the financial services industry in one mouthful.
Come to Web Summit, and you are surrounded by disruptive sectors, each creating their own ecosystem of excitement and each worthy of notice. I'm proud to be a part of the London FinTech industry in which I see huge potential, but it is a nicely humbling experience to see it fit in snugly amongst many other burgeoning tech-based industries: AdTech, MedTech, MusicTech, GovTech and so on. Better still, talking to all these startups are the enthusiasts drawn from incumbent business heavyweights, there to support innovation that's occurring in their industries.
But, there's a gap in this landscape that I find really interesting. PropTech isn't a defined track here at Web Summit, and there aren't that many 'PropTech' companies exhibiting here; and certainly, there aren't the equivalent big league players from the property world. Where are they?
Walking through the exhibition halls (yes, that's plural – halls), I'm meeting lots of exciting tech founders with tonnes of companies pursuing great ideas. However, there aren't that many players from the property world at all – the surveyors, the investors, contractors and constructors, the brokers. Why not? What is it about the property industry that makes it think that it is immune to technology innovating and totally disrupting the sector? Why isn't there yet a broad scale investment in technology innovation of the property sector? Stalwarts of the property world should be here.
Here at LendInvest, we are out to change how the mortgage market operates, using technology to make every process in the mortgage application process better – for borrowers, brokers and investors. Traditionally offline, the mortgage market is archaic, paper-heavy and innovation light, but it isn't alone among property sub-sectors that would benefit from fairer, faster and more efficient online tools. We hope to be a part of this broader disruption of the property market.
Web Summit has a voice that people listen to, and a unique chance to encourage change. So here's our challenge to the PropTech players. Next year in Lisbon, Web Summit should have significant players from the property world here.  Pit the fast-growing, but under-noticed world of PropTech start-ups head to head on panels with the industry's old guard. Provoke debate and encourage the incumbents to defend if they can their offline, time-intensive and laborious processes that companies like mine are out to disrupt.
Which players from the property world will take tech disruption on the chin and start to embrace it for the good of their business models, employees and clients? Could Web Summit 2016 mark the point when international property businesses stop pretending that disruption won't happen to them and instead start to find cheaper, faster alternatives to their paper and pens?