November 22, 2016
Top 8 web resources for aspiring property developers
LendInvest recently ran its first Property Development Academy in partnership with the University of Reading. Alongside free intensive property development courses like the Development Academy, there are a good number of useful resources out there for people getting into the property industry or with property developments under way. These are the top 8 web resources recommended by the LendInvest senior management team.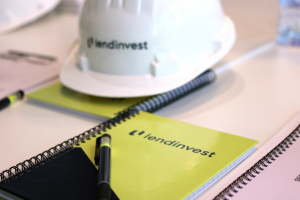 This is a collaborative forum for finding and sharing information. The site covers a great range of practical guidance and articles that could help property professionals with key insights. With over 5,100 registered users and 740,000 monthly page views, this is an excellent source to explore.
Royal Institution of Chartered Surveyors
The RICS is a professional body that accredits professionals within the land, property and construction sectors. The website contains lots of relevant and useful practical resources and guidance for members.
Knight Frank My Property Genius
The upmarket property consultancy, Knight Frank offers this excellent tool that gives instant insights into your preferred location. A simple search with postcode can give you information on which factors are driving property prices in the area, such as number of properties being sold in the area over the past year.
Royal Institute of British Architects
The RIBA was founded in 1834 as a global professional membership body to drive excellence in architecture. It provides the standards, training, support and recognition to help their members get ahead in their construction and design profession.
Real Estate Development Agents Society
The RDAS is a membership body for real estate agents who are involved in residential development land and property. RDAS organises seminars and social events throughout the year for its members to connect and exchange information and ideas.
UK House Price Index is calculated by the Office of National Statistics using house sales data from Land Registry, Registers of Scotland, and Land and Property Services Northern Ireland. You can search and download a specific subset of house price index data you're interested in.
LendInvest Property Development Academy Knowledge Centre
LendInvest recently ran its inaugural Property Development Academy course, aimed at aspiring developers. The Development Academy Knowledge Centre holds extensive information, based on the course modules, from industry leading property professionals and academia. Sign up to access the Knowledge Centre.
LendInvest releases research on the UK Buy-To-Let market every quarter. We rank the best postcodes for buy-to-let across England and Wales, taking liquidity, capital value growth, rental yield and rental growth into account. You can read the latest quarterly report here.