February 16, 2016
Vote for LendInvest in the European FinTech Awards!

We're really excited to be nominated for the European FinTech Awards, which recognises the most innovative FinTech companies in Europe.
The voting system opened 15th February and will end 15th March 2016, with the final ceremony taking place in Amsterdam 14th April. Votes from you – the general public – will have a weight of 50%, and the rest will be up to assessment of the multinational jury panel.
At LendInvest we've been working very hard to reinvent the property finance market and bring PropTech into the spotlight, so it would mean a lot for us to be voted onto the list of the Europe's top 100 FinTech companies.
The top 100 European FinTech companies will be announced on the 22nd March, after which the top 25 will be invited to pitch in front of a jury at ABN AMRO Headquarters in Amsterdam. Categories in the top 25 include:
Alternative Finance
Blockchain / Bitcoin
PFM Robo Advisory (Asset mgmt, Wealth mgmt, Investing and (ForEx) Trading)
Financial Inclusion
Innovative Banking Software
Challenger Banks
Risk, Intelligence & Security
InsurTech
Payments
In every category there will be one winner and there will be one grand, overall winner: The European FinTech Company of the Year 2016.
Whether you're a customer who's had a great experience with LendInvest or you're familiar with the FinTech industry and like what we're doing, we'd love it if you could vote for us.
Just follow this link and click vote, entering your name, email, company name and why LendInvest should be included: http://100.fintech.nl/lendinvest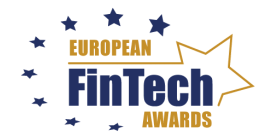 Thank you!