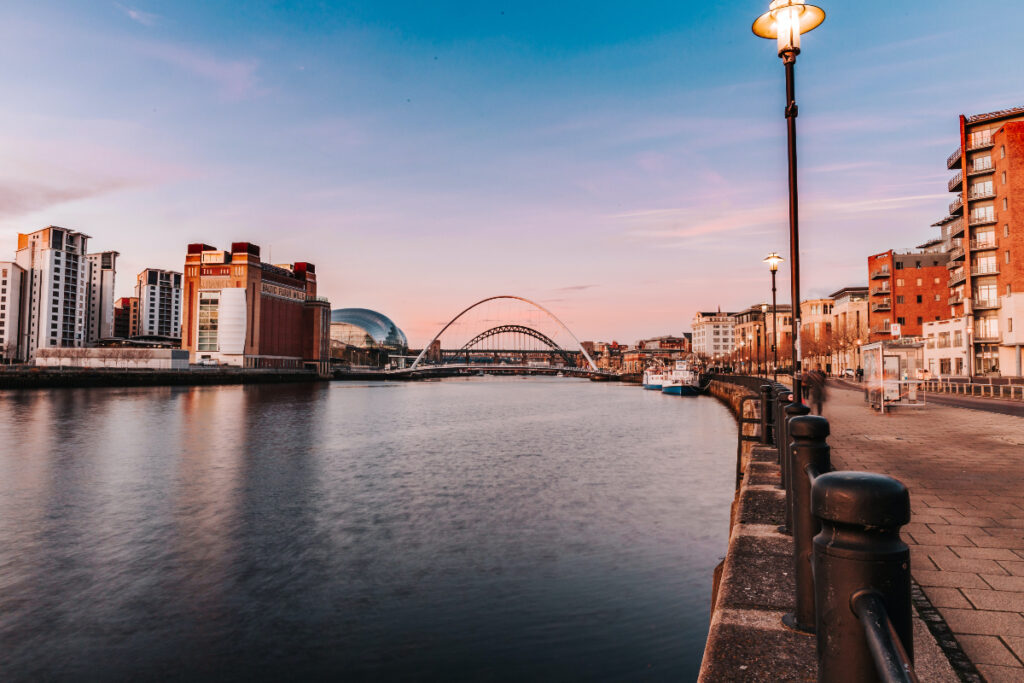 September 22, 2022
View from the BDMs: Bridging opportunity and the priorities for Buy-to-Let in the North East
Our BDM for the North East looks at the current state of the bridging and Buy-to-Let markets, including what has happened so far this year and how brokers can look out for for their clients going into the end of 2022. You can connect with Chris Dolan on LinkedIn or email him at: [email protected]
See our bridging and Buy-to-Let products, and get instant quotes here.
The summer was a record one for bridging business, what has this looked like in the north east?
It's been a real period of growth in the bridging market up in the North East. Investment has continued at a strong pace and looks likely to continue.
With that in mind, demand is still extremely high for properties and many are using bridging to support that, whether that be in auction, refurbishment, development exits or in the regulated space with people looking to assist in downsizing and chain breaks.
Read more: Why are lenders being forced to raise Buy-to-Let interest rates?
Why have brokers turned to our bridging products?
There are many reasons why investors are using our bridging products.
Bridging is, in its essence, a needs-based solution and the breadth of products we have and depth of funding means we can cater for many different needs at different loan amounts. A client looking for a property that they wish to refurbish, refinance and reinvest? We have the solution. High LTV refurbishment? We have the solution. Homeowner chain break or downsize? We have the solution. Commercial, Semi-Commercial, Land? We can consider all.
Tie that in with our market-leading technology and some of the best people in the industry to back it up, it's proved a winning and reliable formula.
Explore our bridging products, get instant quotes and apply online here.
How is the North East responding to the current market conditions?
The current market conditions have caused many investors to look further afield than their local area. This lends itself well to the value available in the North of England and specifically the North East. Rental yields have withstood pressure well and certainly fared strongly against our southern counterparts.
With rates on the rise across all sectors it's more important than ever to do your research and adjust your business plan accordingly.
Are there still opportunities in the Buy-to-Let market, what conversations have you been having with your clients?
The great thing about property investment is that there is always opportunity. The key is understanding the market and reacting quickly to suit your needs.
Auction properties have a huge demand and online auctions have seen a massive increase in activity. The ability to add value to a property should not be taken lightly, it's not always as easy as it seems. However, if you do it right there is still a fantastic opportunity there.
Also we have seen more and more investors look to diversify their portfolio by moving from single-let properties to HMO and MUFB. This offers great potential for increased yields to withstand a volatile market.
Get an instant quote for our latest Buy-to-Let rates.
This is where the diverse product range comes in increasingly useful as we've been able to support borrowers at different stages; remortgaging, capital raising for investment in their existing properties, portfolio expansion and supporting first-time HMOs and using investment valuations for small and large HMOs.
We have also seen a steady increase in Holiday Let demand as this is fast becoming a brilliant alternative to using hotels, whether that be for business or pleasure, as more people see the potential in the region.
What is the priority for property investors in the North East this winter?
In the coming months it's really important that investors increase their understanding of what's to come in terms of regulation. Green products are a hot topic in the industry at the moment and it's key to understand what that means to you and your business.
When is the right time to make the necessary improvements to EPC standards? How can bridging finance help fund these changes across portfolios, and what can green products offer you in the long term? All of these questions will need to be answered over the coming months.
Understanding is key for investors to try and navigate through turbulent times. I'm also a firm believer of having a clear and agile business plan that allows you to take opportunities when they arise. It's hugely important to have the right people in your corner in this market; from letting agents to builders and not forgetting a great broker!
There will be many that take advantage of conditions that will come, and I'm sure we can help to make that happen.
See our bridging and Buy-to-Let products, and get instant quotes here.
You can connect with Chris Dolan on LinkedIn or email him at: [email protected].