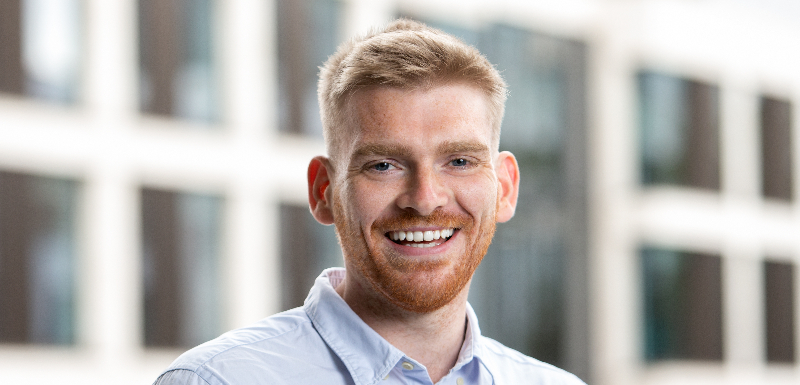 June 2, 2023
UKREiiF: Unlocking Opportunities in UK Real Estate Investment & Infrastructure
Our Development Finance Relationship Manager, Mike Slattery, had the pleasure of attending this year's UK Real Estate Investment & Infrastructure Forum in Leeds. Here, he shares his insights on the event and the exciting opportunities it presented for professionals in the development sector.
As a participant in only its second year, I had the privilege of joining over 7,000 individuals who gathered in Leeds for three dynamic days of networking, knowledge sharing, and business growth.
From the moment I stepped into the conference venue, I could feel the vibrant energy and sense of endless possibilities. UKREiiF was a hive of activity, attracting professionals, brokers, finance experts, and developers from both the public and private sectors. The diverse range of attendees which included CEOs of organizations such as Homes England and WMCA provided a great chance to expand my network and connect with individuals who I may not have otherwise met. The accessibility of these decision-makers was truly remarkable and allowed for deep and meaningful discussions. It opened doors to potential partnerships, collaborations, and exciting business prospects. Throughout the event, I engaged in 15 meetings and countless more conversations which made the event extremely productive.
Attending the talks and presentations by industry experts was a personal highlight of my UKREiiF experience. The speakers shared invaluable insights into market trends, investment directions, and the future of the real estate industry, expanding my perspective and sparking new ideas. Moreover, meeting our existing partners and collaborators further strengthened our relationships and fostered great discussions, paving the way for future collaborations.
While UKREiiF offered numerous advantages, it also presented some challenges. As someone involved in the development sector, it was sometimes difficult to find developers who aligned perfectly with our specific product requirements. However, the event was a great way to expand my network and engage with a wide range of industry professionals. Every conversation, regardless of immediate alignment, provided an opportunity for future connections and potential synergies.
In terms of logistics, the event faced some limitations due to venue constraints. As UKREiiF is still in its early stages, issues related to space and venue layout were apparent. However, I am confident that these challenges will be addressed for future events, ensuring a more comfortable and seamless experience for all attendees.
Reflecting on my UKREiiF experience, I am genuinely excited about the prospects for future events. The exponential growth witnessed in just two years is a testament to the event's relevance and impact, and I sincerely hope that LendInvest will continue to be an active participant in this event.