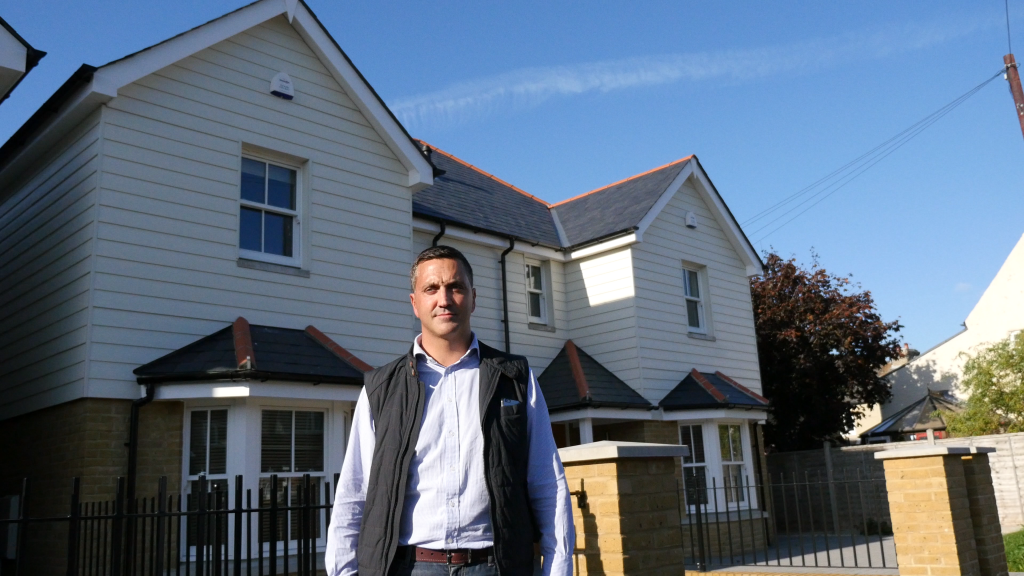 September 28, 2018
Top tips from LendInvest developers
We're sure our developers would agree – with each new project, comes a wealth of new experience. And while no two projects are the same, there are identifiable stages that can make the difference between coming in on time and budget… or running into problems.
Meet Peter and Melvin:
We caught up with two property entrepreneurs who've recently completed projects funded by LendInvest to discover their top tips for keeping on track during any development project.
Peter is no stranger to the property business. For 28 years he worked in construction; starting out as a surveyor before going on to look after high-end, fit-out properties. We've visited him before on one of his past projects in Broadstairs, Kent and so far he has completed 21 units over 3 sites.
For Melvin, having usually concentrated on projects requiring just light refurbishment, he decided, with enough experience behind him, to turn his hand to ground-up builds. In his latest project, he took on a large bungalow with planning permission for it to be demolished and replaced with two, four bedroom homes.
Peter and Melvin's top tips:
So how have Peter and Melvin mitigated against the dangers of running into difficulty during their projects?
'Set up a budget and stick to it'
Peter stresses the importance of setting up a budget before your project begins and sticking to it throughout the duration of the build. Iterations on the design or specifications of your project are likely to be costly at this stage so he stresses the importance of being '100% clear' on these decisions before commencing your project. Making significant changes to the design of a property mid-way through a project is one of the most common factors that cause developers extra expense, he affirms. Melvin agrees – 'set a realistic budget, not an optimistic one'.
'Time is money'
'Always try to keep to your schedules – time is money', says Melvin.
Alongside budget, comes the importance of proper scheduling. Without it, your project is likely to over-run and that in turn will leave you out of pocket.
'Paperwork needs to be up to date at all times'
It may sound insignificant, but the importance of keeping up to date with health and safety paperwork is highly important. As Melvin comments, 'you'd be surprised at how far behind you can get'. If it's not maintained, it could land you in serious problems, jeopardising your current project as well as the ability for you to secure funding for later property developments going forward.
Relationships
Without the best people working alongside you, the vision you have for your project will be unattainable. This is particularly important when choosing suppliers and subcontractors. Peter highly values the relationships between all stakeholders of a development project and advises:
'create an environment that's safe and that all involved are proud to be a part of'.