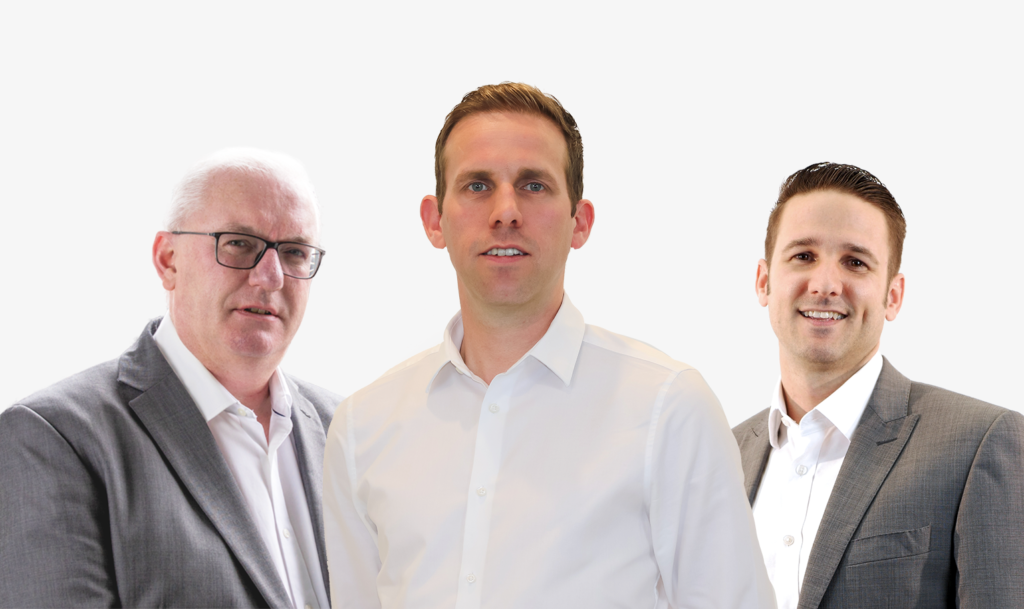 January 18, 2021
Structured Property Finance in 2021: What will the market look like for complex lending projects?
See our Structured Finance page for more details about your complex lending needs.
by Tom Madden, Sales Director – Structured Property Finance
The LendInvest Structured Property Finance team launched in Summer 2020, and honestly we couldn't have asked for a more difficult period to set this team up with everyone working from home and the volatility in the real estate and funding markets. There was also changing lockdown conditions and Brexit to look forward to!
However, we have managed to make it work, and while only a small team of three we have a wealth of experience in property finance and have all been with LendInvest for over five years so although there was some work setting the team up and establishing new relationships; it wasn't particularly onerous.
The real focus was understanding our niches in the market and, alongside our Credit and Funding teams, the type of business we would be actively pursuing. The day-to-day job of deal making on large and complex property funding requirements with our broker and borrower customers never really changed.
We concentrate on funding residential lead security covering, land and commercial sites with residential planning or residential potential, development (alongside our experienced development finance team), refurbishment and conversion projects, development exit of completed schemes, existing MUFBs, title splits and portfolios plus peripheral areas such as HMOs, Student lets, mixed-use and also commercial.
See our residential, land and commercial lending rates and criteria.
Looking ahead to 2021
There's a much bigger and more evolved market than you might think from lenders and brokers specialising in structured finance and clients trying to access more bespoke funding services.
Within our corner of the market we are building upon LendInvest's strong reputation of finding the right solution and delivering on our word.
The key message I hear on a daily basis from our customers is that they want an expert personal service that delivers quick, clear and confident decisions and we always strive to achieve this.
See examples of bridging and development deals on our blog.
Demand picking up for complex lending
We expect demand in the complex lending market to pick up from a difficult year in 2020 where property developers and investors often held off making large commitments in such an uncertain market.
Although that uncertainty continues into 2021 in some respects we do have a much brighter outlook in the not too distant future. Clearly the Brexit outcome has helped as has the roll-out of the Covid vaccination programme but there are still potentially choppy times ahead with the end of the Stamp Duty holiday and the wider economic backdrop and unemployment forecasts.
That said our SME Developer and Property Investor clients seem very positive, with housing shortages, stretched new home targets to counter this and low interest environment thought to contribute to a busy year for them.
What makes a good development finance process? Read the insights of our operations manager on making deals simpler
Planning reforms, including Permitted Development, will continue to fuel interest in land and commercial with residential opportunity. We do also expect a continued strong appetite for Development Exit funding with obvious delays in finishing projects since first lockdowns and clogged up sales and refinance market.
CBILS has played a big part in our market over the second half of 2020 and will continue to be an area of focus for property professionals while the scheme remains in place and funding is available. Thankfully my team has been able to help numerous clients already in this respect.
The value of experience
We are one of only a few specialist lenders that make a clear distinction of our structured property finance offering. It's key to have experienced individuals who can quickly understand the bespoke needs of the clients as well as the flexibility of their own lending business – a relationship built upon service and trust needs to start from day one.
Like us, lenders should always be looking to grow their offer to their customers, especially in 2021's environment. Whether it's new funding lines to provide further flexibility, improving processes or being at the forefront of market movements, it's crucial to always be thinking of how you can adapt.
Finally, no matter how complex the deal, we always aim to keep things simple for borrowers, regardless of the complexity of the case, a simplified experience is better for borrowers and lenders alike.
See our Structured Finance page for more details about your complex lending needs.