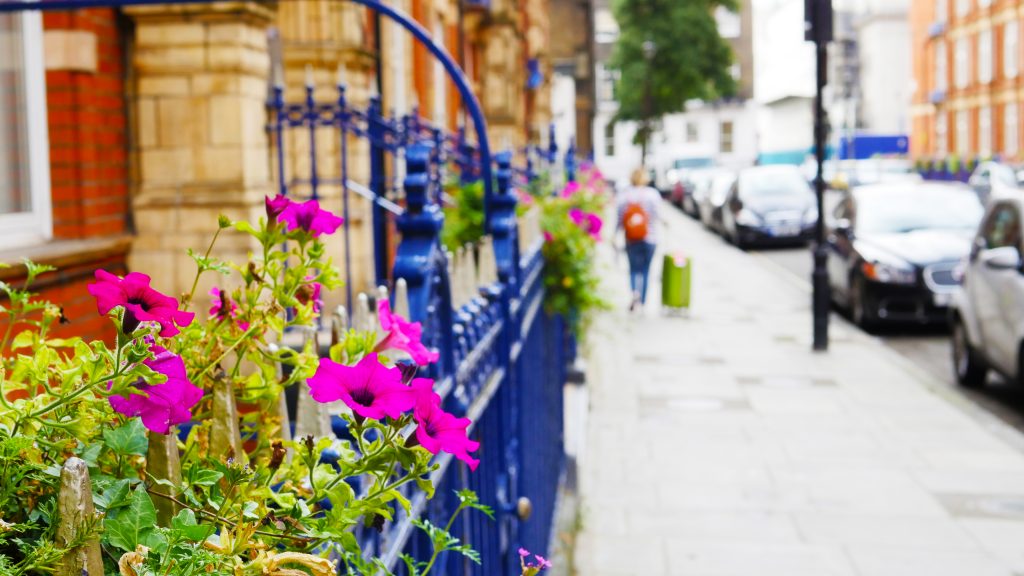 November 1, 2016
#1 Your round-up of the latest property market commentary
Every fortnight we publish a round-up of the latest commentary and activity in the property market. Alongside our quarterly research on the UK Buy-To-Let market; our monthly House Price Watch and our Letter to a Property Investor, the commentary round-up is designed to give you a comprehensive overview of the current state of the property market.
Commentary
The Post Office reports that properties take 33 days longer to sell than in 2012
Average home taking a month longer to sell than four years ago, as sellers try to exploit house price rises. Homes sit on the market for an average of 91 days before selling, up from 58 in 2012.
Property Partner research shows the average earner is locked out of London property
Without access to Bank of Mum and Dad, 'average' Londoner would need to save for 121 years for a deposit.
Business as usual for post-Brexit landlords
A survey by Simple Landlords Insurance found that four out of five landlords have no intention of changing their plans to invest in buy-to-let properties, despite the result of June's referendum.
20% of landlords said they expect to increase rent next year. This is most likely a move to pass on the costs of buy-to-let tax relief to tenants. Critically, 90% of landlords intend to maintain investments in BTL properties in the next two years.
CML finds the nation still aspires for homeownership
80% of people aspire to own their own home in ten years' time.
Around half of respondents view shared ownership as a positive scheme.
Property Reporter reports on the lagging Scottish planning system
An annual planning survey published by the Scottish Property Federation and GL Hearn says Scotland's planning system is only delivering half as many major application decisions per resident in Edinburgh and Glasgow compared to Greater London or the Northern Powerhouse.
BBA warnings over 'underlying weakness' in the residential property market as mortgage approvals drop
The BBA said the number of mortgage approvals for residential property purchases were 15 per cent lower last month than in September 2015.
A number of economists expect growth to soften and prices may even fall next year.
Investors flock to student rental as a safe bet
Knight Frank value the asset class, comprising both private and university-owned buildings, at now £43bn.
PRA admits that capital requirements and low interest rates hit lenders
The PRA's new head Sam Woods says "many banks have simply not yet adapted to the new prudential constraints or the lower-rate environment" and that this is a "first order issue" for the PRA and the Bank'sFinancial Policy Committee.
Academics call for cultural change within the PRA and FCA to avoid a future financial crisis
The Cass Business School and New City Agenda think tank outlines the increasing administrative costs of the regulators since 2000, which now stand at £1.2bn a year.
The report identifies a focus on 'box-ticking', which hits smaller firms hardest.
Activity
FCA sets out its mission to target unregulated activity that poses a threat to vulnerable customers
Its consultation will run until 26 January and scopes the ability to intervene in unregulated activities if they could cause widespread damage or compromise market integrity.
The Property Ombudsman takes on letting agents who hide their fees
The campaign in Swansea and Dorset will require agents to demonstrate compliance with the law by proving they list fees on their website and in branches.
Retail investors pull £3bn from property funds since January
The FT reports that Britain's vote to leave the EU has contributed to the biggest exodus of retail investors from property funds since the height of the financial crisis.
Some of the country's largest asset managers, including M&G, Standard Life and Aviva Investors, halted withdrawals in July so they could sell assets to meet redemption requests.
M&G have since reopened its property fund as 'confidence returns to the market'.