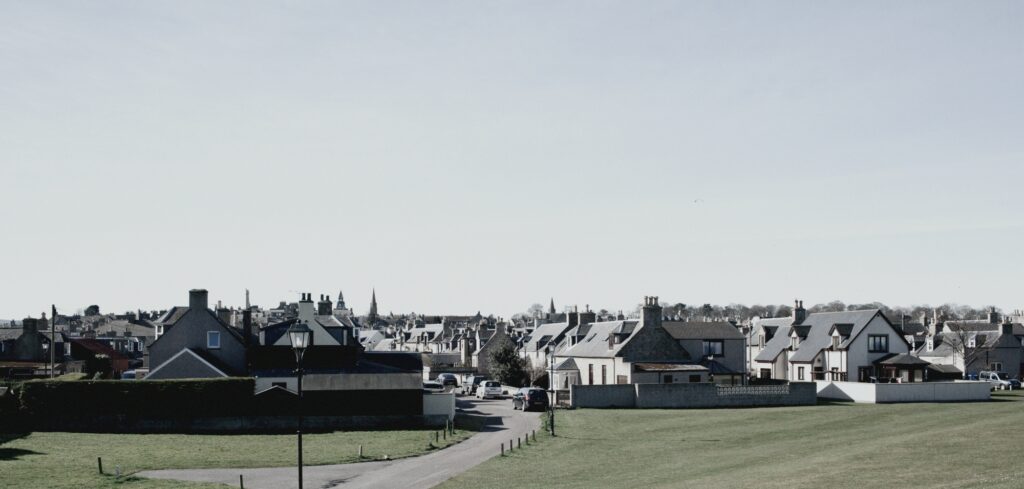 July 14, 2020
Property investment opportunities in Scotland
by Peter McDermid, LendInvest BDM for Soctland
Many analysts predict the housing market to experience some stiff challenges in the coming months. This has been recognised at all levels, not least by the UK government who have announced some welcome support for the sector in the shape of the stamp duty limit change. It is hoped that Scotland will follow suit soon.
Where there are challenges, there are also opportunities for savvy property investors.
Times like these are when investors are looking to buy well, add value and retain the stock. This is a popular strategy amongst investors and LendInvest has a very good track record of supporting these investors with a range of products designed to work well with this strategy.
It is a strategy that a number of our investors have employed in the Aberdeen area over the last few years.
The time to buy
Aberdeen is a city which has enjoyed a very strong property market since the 1980s. Even during the 'credit crunch' in 2009 the property market here remained robust as it was supported by a strong oil and gas sector, a huge employer in the area.
Since 2015, when this sector suffered a downturn, the impact was felt across the city. This had an adverse effect on property values which have fallen each year since 2015. During this time cash purchases accounted for 14% of transactions. Property investors who were confident the sector would return chose this time to buy.
Situations like this are where property investors need a reliable lender.
We have supported investors and helped them buy well. Residential bridging finance is a great way of buying property quickly allowing the investor to negotiate good prices for quick sales. It can also be used to lend on property that is otherwise unmortgageable.
Read more: The opportunities bridging finance offers during Covid-19
Adding value to property investments
Many of our investors buy properties in need of repair, they can then add value by making the repairs and upgrading the property. Once complete they can choose to sell or retain the property. If they retain, we are able to support them with our award-winning Buy-to-Let range.
Using our Bridge-to-Let products, the investor can gear up against the increased value of the repaired asset and replenish funds used for the refurbishment and other costs. This provides valuable cash flow and allows the client to move onto their next project quickly.
I have used Aberdeen as an example of where our investors have had success using this model. It is anticipated that opportunities like the ones seen in Aberdeen, will be more common in other areas. Glasgow is already seen as a top location in the UK for BTL investors.
Pre-covid, there was very strong demand for rental property across Scotland. Glasgow and Edinburgh are always popular, but areas such as Perth, St Andrews and Dundee also performed well. Glasgow tops most lists for Buy to Let Investors who are attracted by the affordable values, high yields (8%) and good capital appreciation of 3-4% per annum on average.
The rental yield stacks up very well compared to an average of 4%-5% across England and 3-4% in Wales.
Buying well
During the period of lockdown we continued to support our clients with their funding requirements. As we emerge from lockdown, I am encouraged to see a healthy range of new enquiries on a daily basis. These enquiries vary from land acquisition purchases for new residential development to Development Exit funding for developers looking to leverage against completed dwellings prior to their sale.
Our revised Buy-to-Let and bridging products have been very well received by our brokers. Our appetite to lend up to 75% LTV is particularly attractive as other lenders have reduced their limits. 2020 has been a challenging year for many and it is difficult to predict what the future does hold, however, there will continue to be opportunities for investors to buy well with the backing of the right lender.
We're introducing you to our regional BDMs so you can learn more about the opportunities in their area and ways to connect with them.
For this week's deep dive we are focusing on Scotland, and our Scotland BDM Peter McDermid, who's been with us for four years. You can email him on: [email protected], connect with him on LinkedIn or call him on: +44 (0)77 1775 2125.