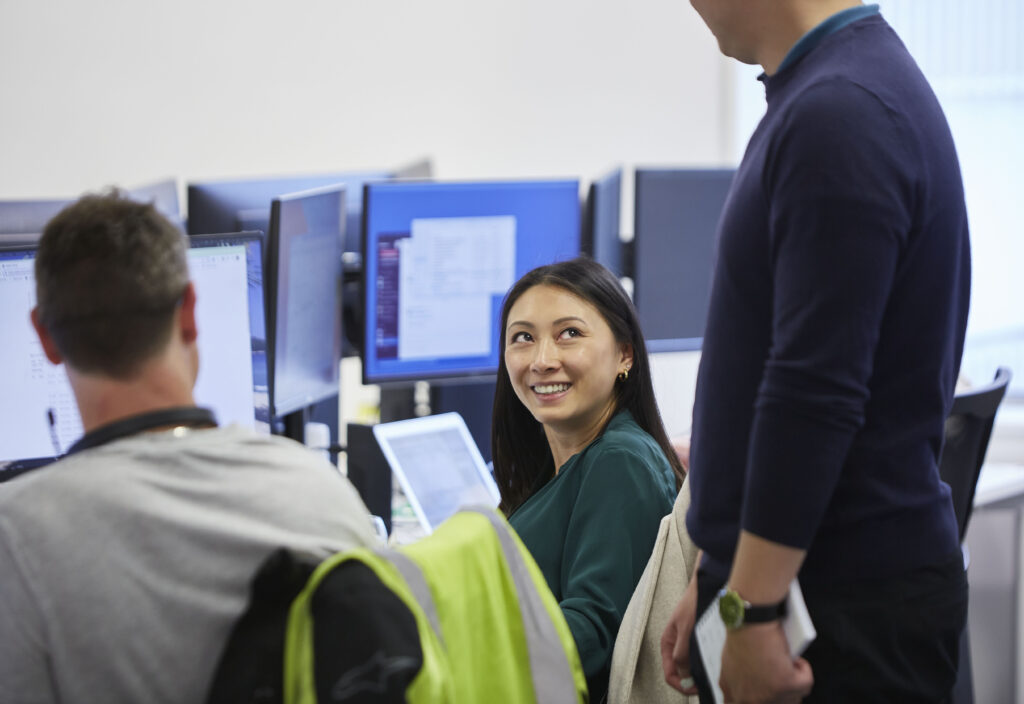 August 17, 2023
Our Comprehensive Approach to Credit Risk Management
When it comes to investing, the preservation of capital and effective credit risk management are top priorities for any investor. At LendInvest, these principles lie at the heart of our operations. As a leading investment platform, we take great pride in our comprehensive approach to mitigating the risks of the loans we write, setting us apart in the financial services industry. In this article, we will delve into the core pillars of our credit risk management strategy and how they can help create a secure investment environment for our valued investors.
1. In-House Origination and Underwriting
A crucial aspect of our credit risk management strategy is our in-house origination and underwriting process. Unlike some traditional financial institutions that outsource these vital functions, we maintain complete control over this stage. This enables us to assess each investment opportunity meticulously, ensuring thorough due diligence and risk analysis.
By keeping origination and underwriting in-house, we can closely scrutinise potential loans, assessing factors such as borrower credibility, creditworthiness, and the underlying assets. This level of scrutiny allows us to detect and address potential risks early on in the loan process, significantly reducing the likelihood of adverse outcomes.
Furthermore, this end-to-end management allows us to be agile and adaptive to market changes, ensuring that our investors' interests are protected even in dynamic economic landscapes.
2. Unmatched Loan Servicing
At LendInvest, we understand that managing credit risk extends beyond the initial loan writing stage. Our dedication to excellence in loan servicing is unparalleled and has been recognised by ARC Ratings, with us achieving the highest rating for six consecutive years.
Our commitment to exceptional loan servicing means that we proactively monitor the performance of each investment. We keep a close eye on borrower behaviour, payment patterns, and any signs of financial distress. This proactive approach allows us to identify and address potential issues promptly, safeguarding our investors' interests.
Moreover, our customer-centric focus ensures that our investors receive personalised attention and support throughout their investment journey. We believe transparent and regular communication is vital for fostering trust and keeping investors well-informed.
3. Secured Against UK Residential Property
As a further safeguard, all our loans are backed by UK real estate. This provides a solid and tangible foundation for our investments. Whilst the full impact of the current economic climate has yet to be realised when it comes to property prices, historically, property has shown resilience in the face of economic challenges.
In addition to the property collateral, we take additional measures to bolster the security of our investments. In cases where it adds value, we may employ company debentures and personal guarantees. These additional securities offer an extra level of protection, particularly in more complex investment scenarios.
Conclusion
At LendInvest, we recognise that a secure investment environment is essential for our investors' peace of mind. Our comprehensive approach to credit risk management, featuring in-house origination and underwriting, unmatched loan servicing, and secured investments, sets us apart in the financial industry.
With a track record of excellence and recognition from ARC Ratings, we strive to maintain our commitment to preserving our investors' capital and managing credit risk effectively.
Find out more about adding real estate exposure to your portfolio with LendInvest.
Don't invest unless you're prepared to lose money. This is a high-risk investment. You may not be able to access your money easily and are unlikely to be protected if something goes wrong. Take 2 mins to learn more.
LendInvest plc is a public limited company registered in England and Wales (No. 8146929).
Registered Office: 8 Mortimer Street, London, W1T 3JJ.
LendInvest Funds Management Limited (FRN: 624223) is authorised and regulated by the Financial Conduct Authority.
The underlying investments in the self-select platform's AIFs consist wholly or substantially of real property; the value of the real property is highly volatile and under certain market conditions investors seeking to redeem their holdings may experience significant losses, restrictions or delays. Any projections are based on a number of assumptions as to market conditions and there can be no guarantee that any projected results will be achieved. Investing in financial markets and securities involves risk (including, without limitation, the risk of loss of the entire investment). The price and value of investments may fluctuate. Past performance is not a guide to future performance and future returns are not guaranteed.
Nothing in this communication constitutes or forms part of any offer to issue or sell, or any solicitation of an offer to subscribe or purchase any investment; nor shall it, or the fact of its availability form the basis of, or be relied on in connection with, any contract therefore. No information is intended, nor should it be taken as, to provide a basis on which to make a specific investment decision or to constitute a specific or personal recommendation. Before entering into any investment you should take steps to ensure that you fully understand it and have made an assessment of its appropriateness in the context of your objectives and circumstances, including the possible risks as well as the benefits. We recommend that you always seek independent advice, for example from your own tax and legal advisors.
All content is communicated only to persons to whom it may lawfully be issued. The reproduction of these materials, in whole or in part, or the divulgence of any of the contents, is prohibited without explicit prior consent.