November 17, 2016
"Why not build houses in factories?" Tom Bloxham talks modular housing on the BBC
Modular housing is a buzzword in the housing sector of late. And this rising interest in flatpack construction tech isn't riding on the empty winds of hype. It's grounded in a tangible promise of change: an approach to building that could help solve the UK's daunting housing deficit.
Tom Bloxham, co-founder of Urban Splash is perhaps one of the most vocal advocates of modular housing. Shortly after giving a dinner speech at the LendInvest Development Academy, where attendees got the chance to hear about his experience growing a hugely successful property development business, he appeared on the BBC last night to talk modular housing.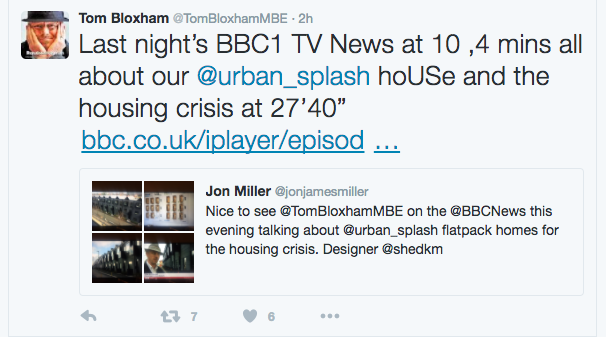 HoUSe (pictured above) is an example of modular housing innovation in the UK, currently being pioneered by Urban Splash. Bloxham was interviewed during last night's BBC News housing feature about the promise and ambitions of modular housing in addressing the housing crisis. The feature starts at 27:40 in the clip below. If you missed it, it's well worth a watch.