February 8, 2016
Meet the Team: Capital Markets
Last week we welcomed Hugo Davies as Capital Markets Associate. Hugo joins us from Goldman Sachs, where he worked in Liquidity & Collateral Management. Outside of work, Hugo loves to cook. He's been featured in BBC Good Food,  worked on Waitrose campaigns and developed coconut oil recipes for Vita Coco.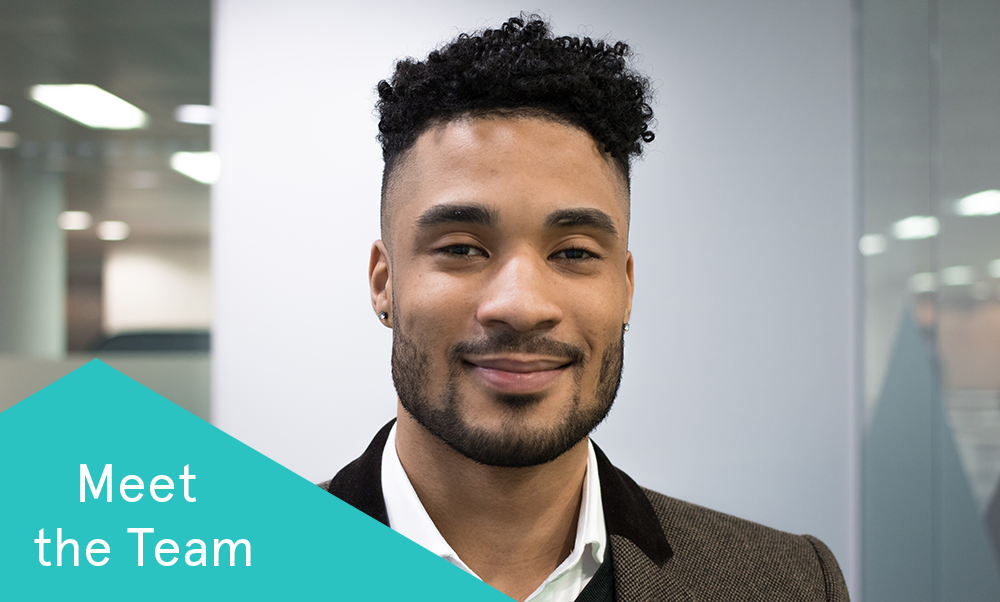 Hugo, tell us what you were doing before you started at LendInvest
I studied Business, Economics & Finance at University. Prior to joining LendInvest I worked as an analyst in Goldman Sachs' Liquidity Management team. That role involved intra-day currency management; building and managing relationships with agent banks, custodians & dealers; and the execution of short term liquidity instruments such as overnight/spot FX swaps and money market deals. The objective was to mitigate credit exposure as well as ensuring client service and the provision of sufficient liquidity to satisfy regulatory metrics (i.e LCR). We were also responsible for the LM of IPOs, ABOs & debt offerings.
Tell us a bit about your new job role, what do you do all day?
My role in the Capital Markets team will be building upon & establishing new relationships with institutional investors to help exponentially increase LendInvest's capacity to lend; whether that's in the bridging, BTL or development space. 
What experience do you bring to the LendInvest team?
I join LendInvest with a deep appreciation for detail, risk and relationship management. In my previous world, a fat finger could mean someone didn't get paid on time, you settled $5billion instead of $5, or you left the business exposed to a particular market or product. Such risks are big obstacles to reputational excellence. Considering the growth trajectory that LendInvest is currently on, I hope my experience in cash management, settlements and treasury will also come in useful.
What's the biggest challenge you're looking forward to tackling?
I'm looking forward to working with the data science guys and the broader team to ensure our data is smart, transparent and consistent. It would be great for us to reach a point where that process is seamless. Should an institutional partner or prospective client reach out to question or learn certain metrics, having the data at our fingertips to address such quandaries in a matter of minutes or seconds would be massively powerful.
Morning routine?
I tend to wake up at 5.45am. I'll spend a good half hour just absorbing news soundbites to gain market sentiment for the day. I will then have a strong coffee, a banana and spend a good 10 minutes fiddling with my hair. I then cycle to the station whilst listening to the 'Wake Up to Money' podcast by Radio 5 live. It's a fantastic podcast because they provide a snapshot in to the Asia start of day and an update on what happened in the Americas overnight.  
What tabs do you have open on your browser right now?
FT.com, Gmail and LinkedIn
What will the next big thing on the Internet be?
The fintech world has done a fantastic job at democratising prosperity and giving wealth management tools to those who typically would have faced the highest barriers to entry. I see the Internet as pivotal in ensuring that message is spread to all corners of the globe. To this point, I see digital crypto-currencies such as Bitcoin, or more specifically the technology behind it, Blockchain, as imperative to that revolution. The true benefits are yet to be realised; it's a drop in the ocean. I believe it's a natural human instinct to seek independence, which will manifest in decentralisation.
We hear you're a bit of a foodie, what's the most memorable thing you've eaten lately?
The most memorable (and not necessarily the most delicious) thing I ate recently was a crocodile burger in borough market. It definitely had a bite to it. Ba-dum-dum-CHING.
We hear you've made coconut oil recipes for Vita Coco, how did you end up doing that?
Cooking has always been a passion of mine; from getting out to farmers' markets where I can see wonderful, organic produce, to food preparation, which I find strangely therapeutic. About a year ago, my friends urged me to document my food through the social media platform, Instagram. This eventually drove interest from the likes of BBC Good Food, Waitrose, Huffington Post and Vita Coco.
Favourite restaurant in London?
For burgers & confit chicken, Patty & Bun. Their 'Smokey Robinson' is a pile of meaty, BBQ'd messy deliciousness. For all things Japanese I'd recommend 'So' in Soho; for Chinese I opt for Café T P T (just off Leicester square); and for Caribbean food, Cottons in Chalk Farm. You can call them up for a take away, strategically arrive early & sip rum whilst your pepper-pot beef stew with dumplings is being prepared.
Best Piece of advice you've ever been given?
This wasn't so much advice but something that has always resonated: You can see this principle in action all around us.
Take Apple & Google, famed for taking so called "Moonshots" – envisioning a new product or market and then building from the top down to achieve it. Laggards on the other hand are getting picked off left, right and centre. Just take those who never took the plunge into the world of laptops (which was the next big thing a couple of decades ago).
"If you have built castles in the air, your work need not be lost; that is where they should be. Now put the foundations under them" – Henry David Thoreau.
Thanks Hugo! If you want to keep up with what's happening at LendInvest HQ follow LendInvestLife on Twitter.