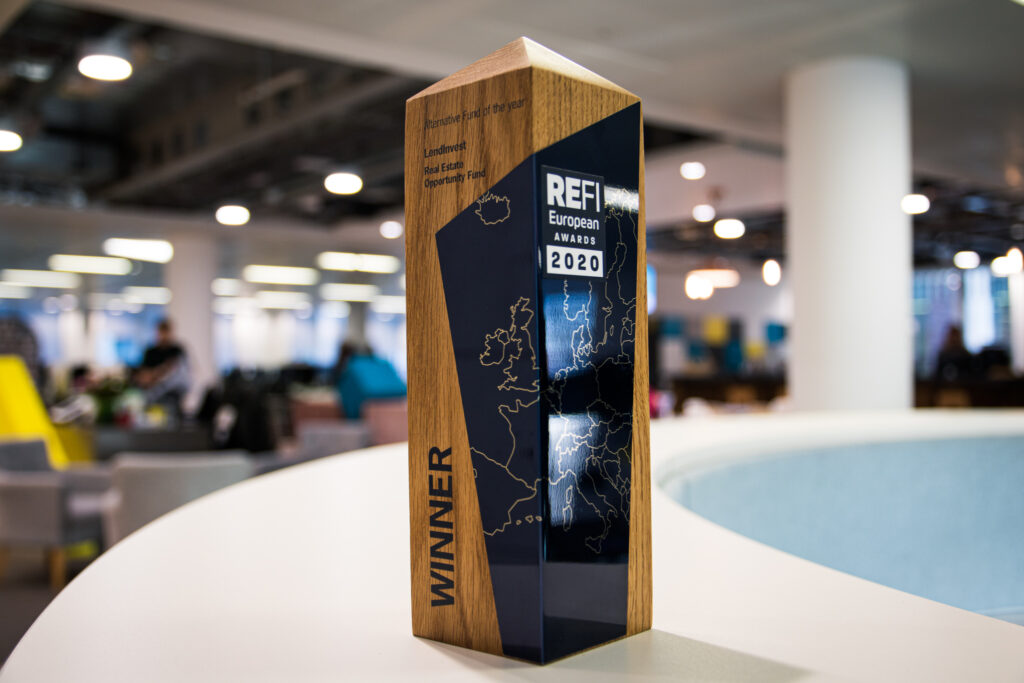 February 6, 2020
LendInvest wins Alternative Fund of the Year award
LendInvest won the Alternative Fund of the Year at the REFI European Awards 2020 in London last night.
The award recognised LendInvest's Real Estate Opportunity Fund (REOF), which is now in its 6th year since inception, as the top Alternative Fund in Europe for 2019.
The fund offers investors the opportunity to participate in a portfolio of UK real estate loans originated and managed by LendInvest, and has invested in over £640 million of loans since launching in January 2014.
The fund continues to grow its assets under management despite political headwinds over the past few years. Since the 2016 EU Referendum result, the fund has more than quadrupled in size and grew by 40% in 2019.
REFI, Real Estate Fund Intelligence, provides insight into fundraising, deals, fund launches, fund performance, talent management and real estate business strategy.