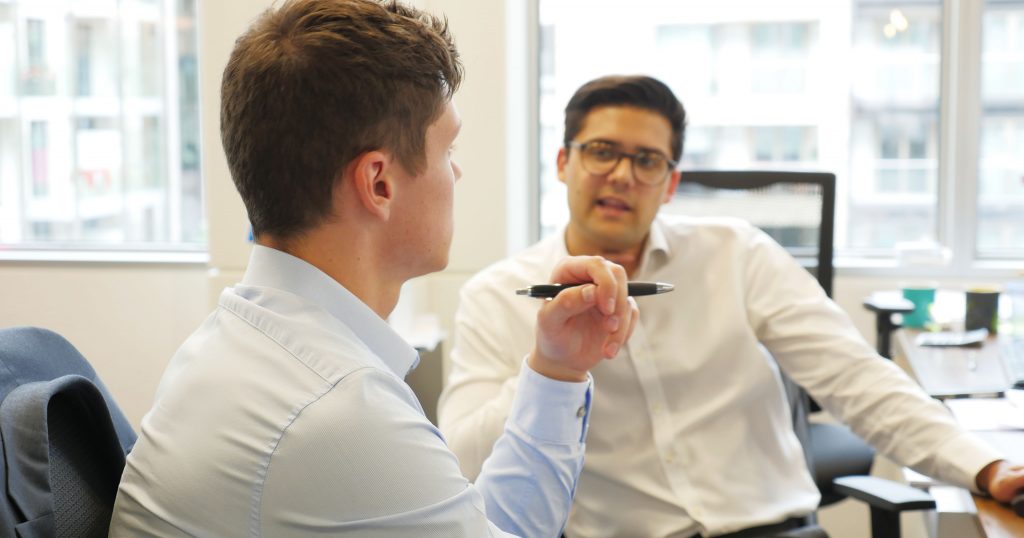 August 4, 2016
LendInvest welcomes first member of NACFB apprentice scheme
LendInvest is delighted to have Martin Neald in the office today.
Martin is the first apprentice recruited to the National Association of Commercial Finance Brokers' (NAFCB) apprentice scheme. It's a terrific initiative, designed to help cultivate the next generation of commercial finance brokers and ensure that when participants finish the scheme they are trained to the highest level.
That level of expertise is crucial in commercial finance, which is why LendInvest is a keen supporter of the apprenticeship scheme.
We are showing Martin the nuts and bolts of why LendInvest is one of the busiest and largest online lenders in the UK, and introducing him to a range of people across the business. Martin has spent time with our business development managers, learning more about our funding model, as well as the marketing and IT teams.
Martin is 23 and hails from Berkhamsted in Hertfordshire. His father also works in financial services, so becoming the first member of the NACFB's commercial finance broker apprenticeship scheme has come naturally to him.
Welcome to the industry Martin!