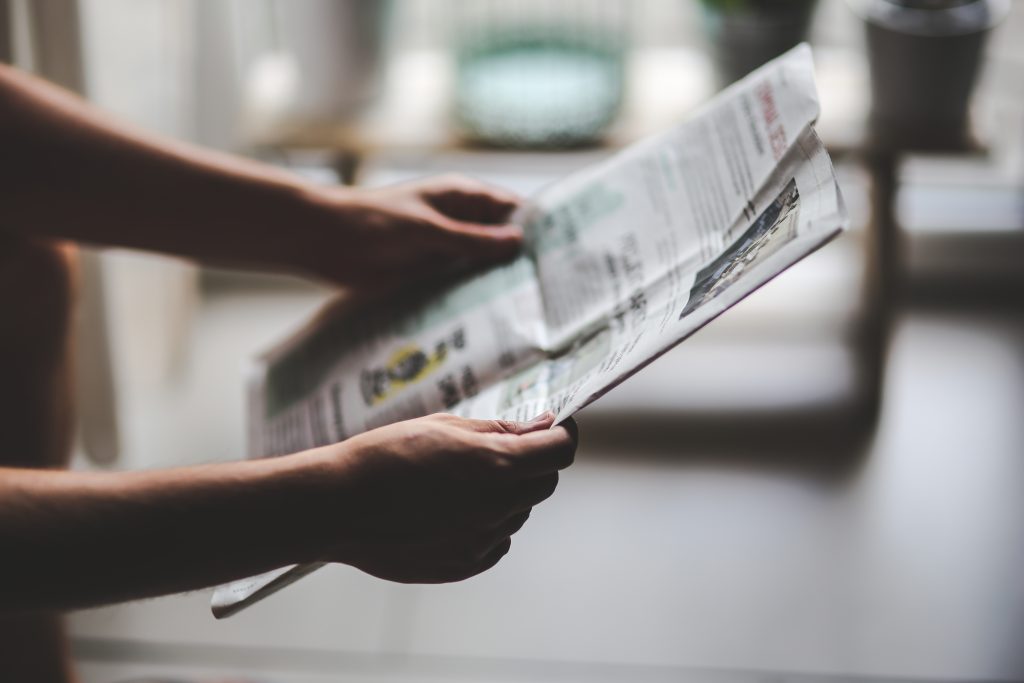 July 19, 2016
LendInvest in the Press: Brexit, Credit Ratings and Getting Britain Building
Brexit
The big story for everyone over the last month has been the result of the EU Referendum.
Our response to the vote to Brexit was covered in the Financial Times, The Times and Financial News among others.
You can read the statement from our Co-Founders Christian Faes and Ian Thomas here.
Exciting appointments
LendInvest has made two significant appointments to the senior management over the last month, which have been highlighted in the press.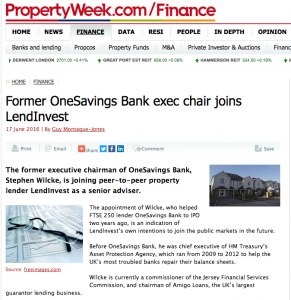 First, Stephan Wilcke joined as a senior adviser, the first member of our new advisory board. Stephan is the former executive chairman of OneSavings Bank and chief executive of the Treasury's Asset Protection Agency. His appointment was covered by titles including the Daily Telegraph, Property Week, Financial News and Estates Gazette.
Then Mike Nuttall joined as VP of Engineering, tasked with scaling up the technology side of LendInvest. His appointment was featured in titles such as Tech City News, Crowdfund Insider and City AM.
Credit rating agency
LendInvest received the highest possible rating from the ARC Ratings credit rating agency in June, for the second consecutive year. We remain the only marketplace lending business to receive a European rating.
The story was covered by such titles as AltFi, Global Banking & Finance Review and Mortgage Introducer.
Sun, sea and significant rental yields
The latest LendInvest Buy-to-Let Index looked at which seaside towns in England and Wales offered the best returns for property investors, with Hull taking the top spot.
The research was featured in The Sunday Times, City AM and What Mortgage.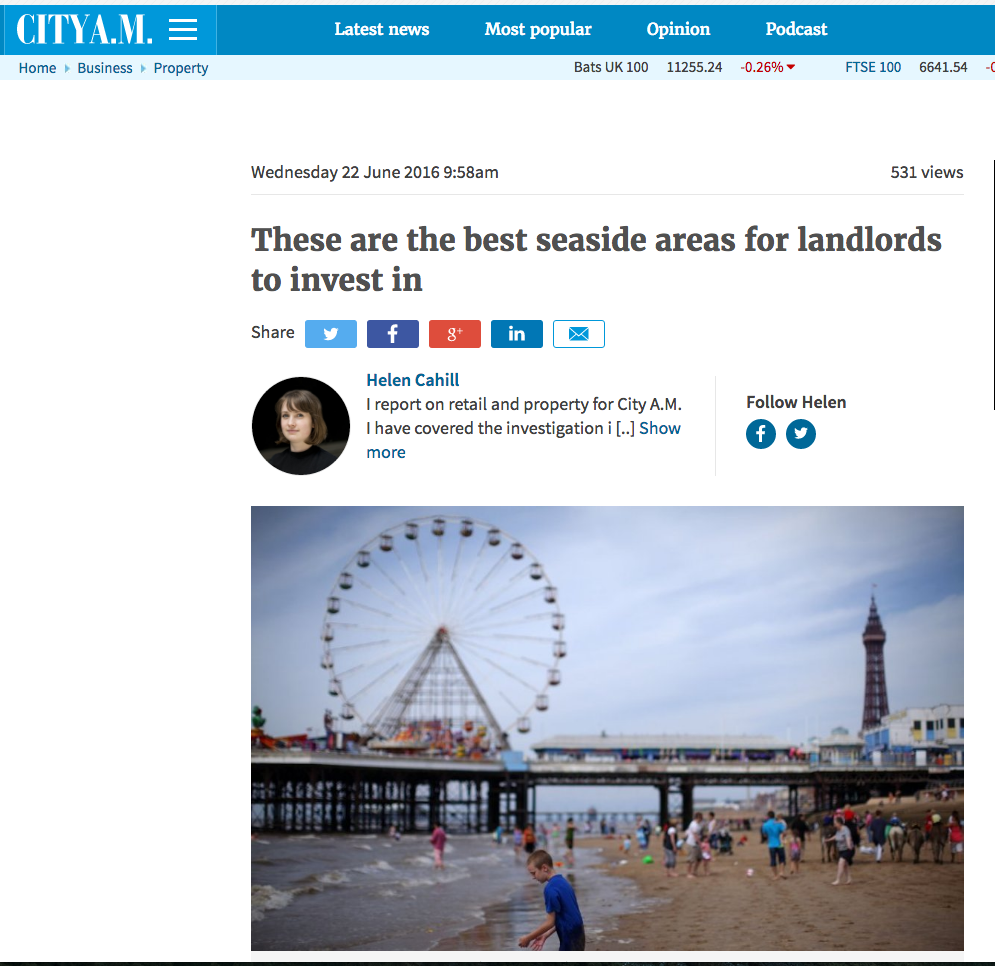 Getting Britain building
As a nation, we simply aren't building enough homes. Steve Larkin, Director of Development Finance, explains what needs to be done to tackle the chronic housing shortage in this piece for Financial Reporter.
Revised lending criteria
Following the Brexit vote, we made a few changes to our lending criteria.
This was covered extensively by the mortgage trades, such as Mortgage Strategy, Financial Reporter and Specialist Lending Solutions.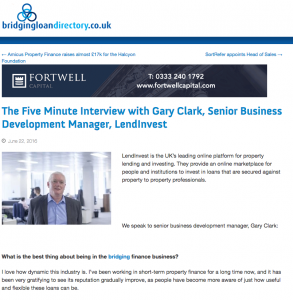 Five minutes with Gary Clark
Gary Clark, our senior business development manager, was interviewed by Bridging Loan Directory, revealing his positive attitude to Monday mornings, what keeps him focused, and which fictional detective he'd most like to have over for dinner.
You can read the full piece here.