April 18, 2016
LendInvest in the Press: Breaking Records, Offering Investors an Alternative, and The FinTech50

Breaking records

March was a busy month for the property industry, with investors up and down the country rushing to complete deals before the introduction of a larger Stamp Duty charge for second homes.
As a result, LendInvest wrote more bridging loans – a short-term property loan, typically used by property investors – than ever before, giving investors the choice of even more exciting projects in which to put their money and enjoy fantastic returns.
Our record lending month was featured extensively across the mortgage trade titles.
Beat the buy-to-let tax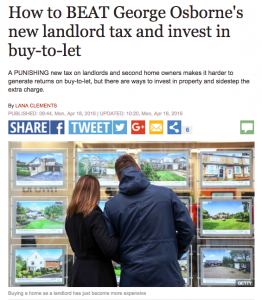 Amateur property investors will face a tougher time of it as a result of that additional Stamp Duty. But there are still other ways to invest in property, like LendInvest, as the Express highlighted.
Ian Thomas, our co-founder and director, told the newspaper that this method cuts out many of the negatives of being a landlord
"You don't have to worry about Stamp Duty, Capital Gains Tax, or gaps in tenancies. And you'll never get a call from a tenant in the middle of the night about a broken down boiler.
"Instead you do get to enjoy a great, consistent return, and can diversify across a range of different properties much more cheaply than if you wanted to build your own traditional property portfolio."
The changing landlord landscape
Our Head of Distribution Matt Tooth was interviewed by LandlordToday on the challenges landlords face and how online lenders are bringing much needed innovation to the archaic property market.
You can read the piece here.
LendInvest funds office-to-resi scheme
A 23-unit office-to-residential conversion scheme by Crosslane was completed in Nottingham city centre at the end of March, with financing coming from LendInvest.
There are very few examples of similar-sized residential developments in the area over the last few years.
Check out Property Week's article on the project.
Disrupting the market
Our CEO Christian Faes appeared on ShareRadio, talking about how LendInvest works and our plans to bring technology to the "frustrating" UK mortgage market.
If you missed it, you can catch up here.
A new bill for landlords
LendInvest's latest buy-to-let index revealed that, based on average house prices, landlords in 13% of UK postcodes will face a Stamp Duty charge for the first time.
Our detailed research was picked up by a host of titles, including ThisIsMoney, Estates Gazette, Citywire and MoneyWise.
Big ambitions
Euromoney charted the LendInvest story so far, with a feature looking at how LendInvest began, the returns delivered for investors so far, and our aim to deliver our groundbreaking approach to the mainstream mortgage market.
You can find out more here.
The envy of the world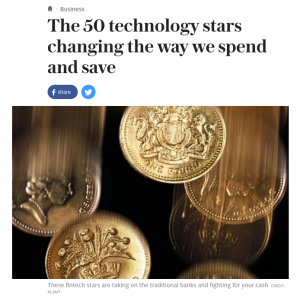 Christian also wrote a piece for City AM on his experiences at LendIt USA, the world's largest online lending conference which took place in April. He noted that while the US attendees were subdued, the British contingent were far more chipper about prospects for the year ahead.

He wrote: "While London lenders may lack the size and scale of their US peers, the UK is, genuinely, nurturing a marketplace lending market that will become the envy of the world."

The FinTech50
The FinTech 50 is an annual list of 50 FinTech firms who are transforming financial services, and LendInvest has once again made the cut.
Read all about it on the Telegraph.
To keep up to date with all the latest news from LendInvest, follow us on Twitter, LinkedIn and Facebook.