August 10, 2017
LendInvest makes London Stock Exchange debut with £50m raise
Today, at LendInvest, we made our own little bit of history. Standing on the balcony at the London Stock Exchange (LSE) as the market opened for the day, we became the first fintech business to successfully launch an LSE listed retail bond.
At 8am, our £50 million bond, which will pay a 5.25% annual coupon for the next five years, was admitted into the LSE's Order Book for Retail Bonds (ORB), making it UK fintech's first listed, secured, fully tradable, ISA and SIPP'able bond on the London market.
Back in May, we told our investors that we were working on a new retail investment offering. That product is now live and trading. Not only that, but such was the demand for the bond that it ended up being oversubscribed and we closed the offer period early.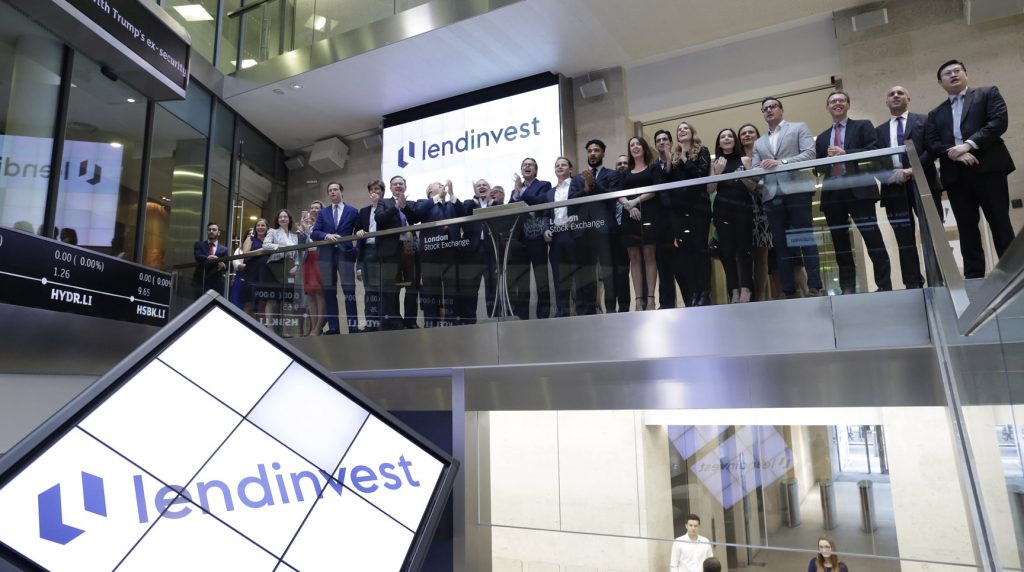 Retail bonds are well established, robust investment products. Typically they are used by well-performing businesses to raise funds to finance growth strategies. In our case, we see value in adding a retail bond to our range of investment options, helping more people to access property loan investing through a product that offers considerable protections.
Our retail bond brings the number of investment options we have available to four. Just like our funds and our online platform, proceeds from the bond will be invested in the secured, short-term finance loans we have been originating for professional borrowers all over the country since 2008.
We are hugely proud to have been able to bring to market a new investment option that really resonates with retail investors. To us, that's what true innovation is. It's about using the tools we have and can build to develop products that our customers need, want and value. Not only that,the bond also proved very popular with institutional investors that took a look at the proposition we had on offer. Their support isn't easy to win. Institutional investors invest only after considerable due diligence and scrutiny of our offer, our business, our financial performance and our track record. To have secured around half of the bond's investment from major institutions around the City, including several multi-billion pound asset managers and international insurance businesses, is a massive validation of the financially stable and viable business we are building.
Today's launch isn't a standalone event. It's the first in a programme of issues we intend to roll out over the next few years. LendInvest bonds will be around for the long term. Marking today at the LSE felt like a great achievement, but we won't rest there. We want to be back at the Exchange before long.
To find out more about our bond, please visit www.lendinvest.com/bonds
Read the London Stock Exchange's welcome to us too here.