December 5, 2017
Industry recognition for LendInvest Development Academy
LendInvest has been recognised by the NACFB (National Association of Commercial Finance Brokers) for our commitment to broker education.
At the NACFB's annual award ceremony last week, we were awarded the prestigious 'Hamilton House Award' for the impact the LendInvest Development Academy is having on up-skilling brokers across the industry. 
The accolade is given by the staff and management of the NACFB to a lender who they see as excelling in their support of the NACFB mission to educate brokers and raise professional standards.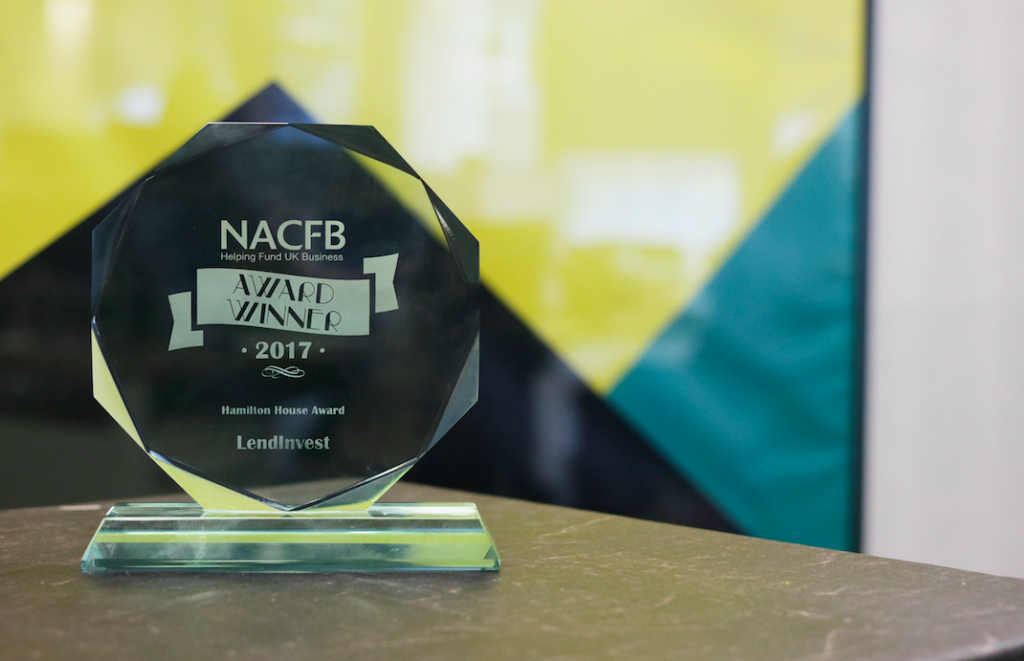 In our commitment to broker education, we've worked in partnership with the NACFB this year to host a number of one day Property Development Academy courses, designed specifically for brokers. The programme is aimed at those looking to gain more knowledge of the property development process to benefit their clients.
Benefitting from presentations, real-life case studies and group exercises, the courses are led by a range of property professionals with a deep understanding of what it takes to make sure small-scale developments progress smoothly.
With the specific needs of the broker in mind, the course builds on the success of our LendInvest Development Academy courses which offer budding developers the opportunity to learn the tools of the trade for getting started on their property development journey.

Our Broker Property Development Course is open to members of the NACFB, with more dates to follow in the New Year.