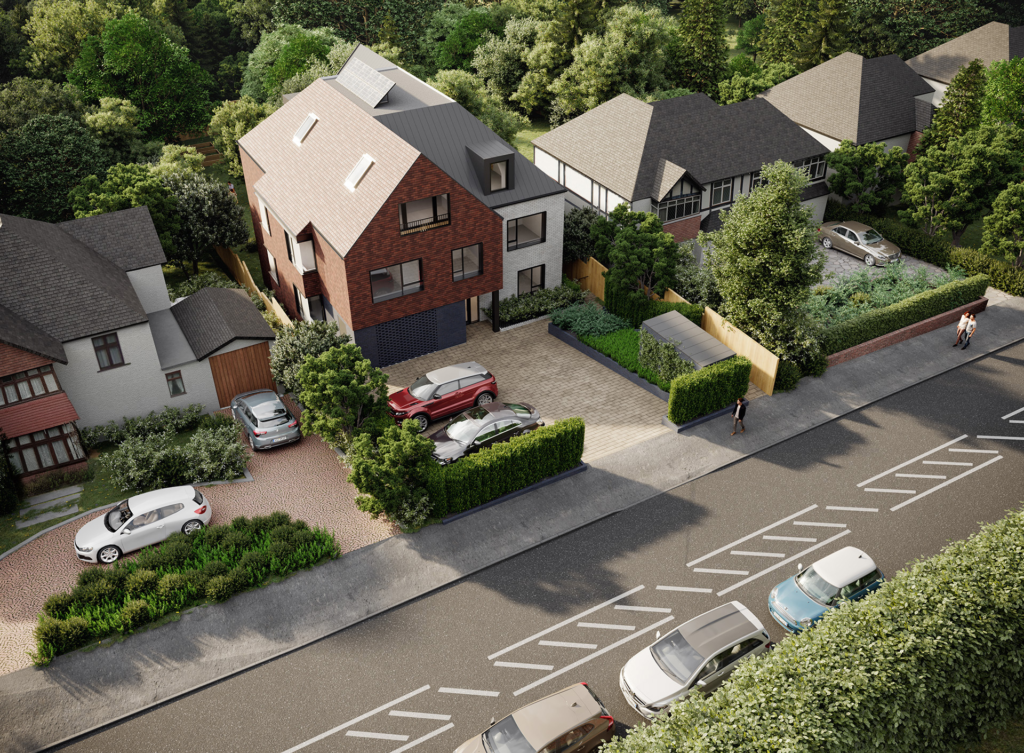 May 31, 2023
How investing in property can have environmental and social impact
Having committed to delivering net zero carbon emissions across the UK by 2050, the British government has set itself an ambitious target. In December 2020, the climate change committee advised the government that to reach this target, massive change in the way UK homes are utilising energy is needed. The need to improve the energy efficiency of UK housing has become even more urgent, given the recent drastic increases in energy costs for occupiers.
While homeowners, housing associations and landlords must bear much of the responsibility for supporting the transition to net zero, investors can also play a significant role through the provision of new, environmentally efficient, housing. Financing the refurbishment of existing homes to be more energy efficient is just as vital in the race against climate change as new supply, as is the repurposing of unused commercial stock into the residential sector.
New evidence from Historic England shows that we can reduce the carbon emissions of historic buildings by over 60% by 2050 through refurbishment and retrofit. This could be especially important for the UK, which has the oldest housing stock in Europe; 38% of homes in the UK were built before 1946 and 21% of residential stock in England is now over 100 years old.
There is a social benefit here too, contributing to the provision of affordable housing for generations to come. The fundamentals underpinning the demand for housing in the UK persist; a growing and ageing population, rising divorce rates and more single-parent households, as well as a workforce increasingly adopting hybrid working practices. Meanwhile, the provision of new housing in the UK has been insufficient for several decades with successive governments promising to 'fix the housing crisis' but falling far short of the estimated delivery of 300,000 new homes a year needed to keep pace with demand, according to recommendations made by former Bank of England economist and author of the 2004 Barker Review of Housing Supply, Dame Kate Barker. According to a more recent analysis commissioned by the National Housing Federation and Crisis from Heriot-Watt University in 2022, the current housing requirement is even higher and now closer to about 340,000 new homes per year.
The onset of the global pandemic in 2020 exacerbated the supply pressure, with the most recent figures from the Ministry of Housing, Communities and Local Government with Q1 2020 showing the lowest number of housing starts since 1978 and an overall decrease in development of around 20% during Covid. These factors have contributed to a growing interest in residential real estate investments over the last few years. Yet the means to gain investment exposure to residential real estate in the UK without the burden of equity ownership or the responsibility for sourcing and underwriting developments are still fairly limited.
Here at LendInvest, we have more than 10 years experience in short-term real estate lending with a focus on residential and semi-commercial assets. In the past few years, we have successfully expanded into longer-term specialist lending with our buy-to-let product. We run a £2.15 billion loan portfolio, having originated loans in excess of £4 billion overall. Our lending helps SME developers to build and improve residential stock, and provides access to investment opportunities which have a positive environmental impact.
To explore ways that you can add real estate debt to your investment portfolio visit LendInvest.com
Arrangements relating to the management of investments in alternative investment funds are undertaken by LendInvest Funds Management Limited, authorised and regulated by the Financial Conduct Authority (FRN: 624223).
For investors, income and capital repayments are not guaranteed. Don't invest unless you're prepared to lose all the money you invest. This is a high-risk investment.
LendInvest Funds Management Limited is a private limited company registered in England & Wales (No. 07667749) and is a wholly owned subsidiary of LendInvest plc. Registered Office: 8 Mortimer Street, London, W1T 3JJ.