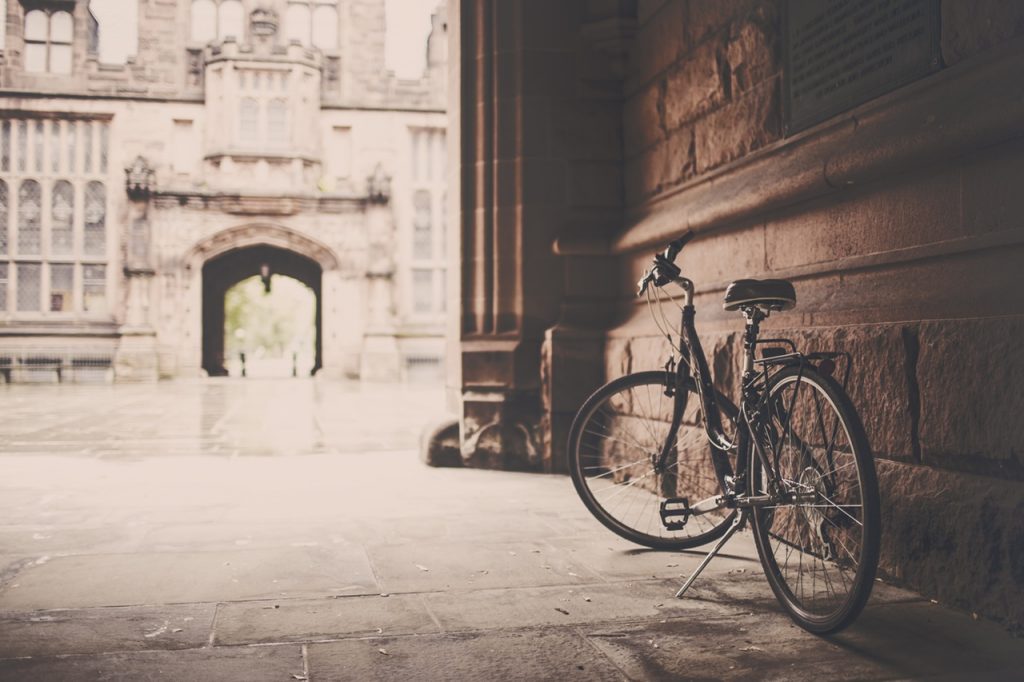 September 5, 2016
House prices rise by 27% in three years in top uni towns
People who bought properties in top uni towns have seen house prices go up by more than £27,000 over the past three years according to new research by HouseSimple. That's enough to cover tuition fees on a three-year degree course.
Online estate agent HouseSimple researched local property markets to calculate house price growth since 2013 and found that house prices in 60% of the UK's top 50 university cities have gone up.
In Manchester, for instance, parents investing in their offspring's accommodation could have made a capital gain of £30,108, as the average property currently costs £147,700 and house prices have risen on average by £10,036 a year over the past three years.
In Birmingham, there is a similar picture: an average property currently costs £153,926 and prices have gone up by £42,697 since 2013.
Meanwhile, in Belfast, property prices have increased by £20,766 taking prices to £110,042 now.
Other top-performing cities were Nottingham, Leicester, Sheffield and Coventry: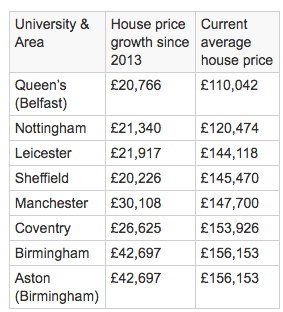 Research by LendInvest also shows that investors in top university towns renting out properties are benefiting from rental yields as high as 6.5%. Based on figures for 2016, our Buy-to-Let Index shows landlords can earn the most from renting out property in Sunderland, with Manchester a close second and Liverpool in third.
See the full league table of the top university towns for buy-to-let here.