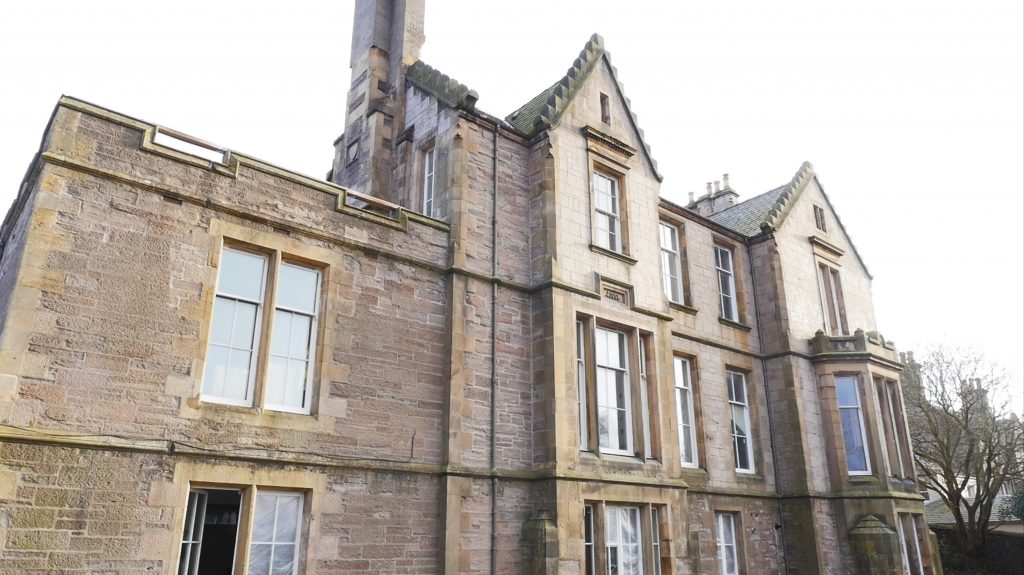 June 22, 2017
Helping to build in Scotland
Business Development Manager for Scotland, Peter McDermid, explains how the LendInvest Development Academy can assist developers:
The appetite to get on the property ladder in Scotland is greater than ever, which begs the question: why are more housing developers not taking advantage of the opportunities to build more homes? Despite a chain of market-moving political events in the past three years and a range of issues that developers face on a day-to-day basis, one of the greatest hurdles for would-be housing developers to overcome is a shortage of professional skills and knowledge in the sector.
Today marks the Scottish launch of the LendInvest Property Development Academy, an adult education course that puts development skills at the fingertips of aspiring house builders.
At LendInvest, we lend property finance to small-scale investors and developers. To date, we have lent £1 billion across the UK to help these borrowers build over 3,000 homes.
With this experience under our belts, we know that developing new properties isn't easy.
Learning how to access the necessary skills, land and finance can take years to get right.
As a lender, we have first-hand experience of being unable to finance early-
stage developers' projects because of their lack of experience.
We launched the LendInvest Property Development Academy in 2016 in London with the aim of equipping more would-be developers with the tools they need to get schemes built.
The first London course was ten times oversubscribed and to date more than 120 "students" have completed our courses. Now we've rolled out countrywide to satisfy demand.
The academy itself is a two-day intensive programme that takes between 20 and 25 participants through seven hands-on, practical modules covering the full development project: from land valuation and acquisition through to the final sale.
Sessions are led by experienced and, as importantly, local advisers who know what it takes to get small-scale property developments delivered on time and on budget.
"If a course like this had existed when I first started out, I'd have avoided some of the many mistakes I made as I learned on the job," says Tom Bloxham, a past academy speaker.
The founder of UrbanSplash, which has created over 5,000 new homes from more than 60 regeneration projects, adds: "The academy is a great initiative in an industry that's crying out for better education and more help for would-be developers."
Zeeshaan Shah, chief executive of One Investments and a past academy attendee, says:
"Coming from a financial background, the academy provided a great insight into both the construction side and what my contractual obligations are, along with highlighting the various pitfalls and opportunities that come with development."
Our Edinburgh academy has been tailored specifically to tackle the issues that are affecting developers in Scotland.
And while the practical aspects of developing are important, we must remember we are currently weathering an unprecedented political landscape.
This month we went to the polls to make a significant political decision for the third time in as many years.
While the results of the General Election are now known, uncertainty remains. The country is setting down the road towards Brexit and Scots may vote again on an independent future within the year.
Such a dynamic and active political backdrop can threaten to create a prolonged period of "wait and see" that can derail progress and damage whole markets.
However, the Scottish property market looks determined not to be paralysed by these events. Instead the future looks promising for small-scale developers with the right skills and backing.
Being prepared and doing your research is the best way to succeed during uncertain, and frankly uncontrollable political developments.
Knowledge is power, and it's what we need to harness to get more houses on Scottish streets.
Development issues
So what are some of the real problems that Scottish developers are facing. And what do they need to consider when venturing into their next project?
Finance
Access to finance continues to be the biggest hurdle. A severe lack of lenders in Scotland is problematic.
This isn't just in terms of the number of lenders that are willing to work with small-scale developers, but also the number of products that are available to suit their needs.
Traditional institutions' slow and outdated processes only add to this headache.
Taking the time to explore all funding options available can speed up the start of a development significantly.
Planning
The earliest stages of a new property development or refurbishment project can be the most volatile.
Any experienced developer knows that applying for and awaiting planning permission can be a long, exhausting and expensive process. This is where it pays to do your research.
For example, the outskirts of Glasgow has an abundance of greenbelt land, prohibiting any construction in that area.
If a developer failed to identify this early on, it could prove problematic, lead to the rejection of repeated planning applications, and undoubtedly delay the project before it has even begun.
When it comes to making a decision about lending against projects in the pre-construction stage, it's a complicated and technical matter.
Experience is what matters most in this area, this means consulting with a finance provider that has a large book of past planning applications under its belt.
Structuring a team
Structuring a professional team is one of the most important aspects of planning for a development, and a task that can be more complex than it first appears.
There are various questions that a developer needs to ask: what are the key development costs? How long will a project take?
What consultants are involved in a development project and how should they all work with one another? How do developers insure their teams against delays and accidents?
These are only a small number of the factors to consider when structuring a team that is capable of delivering a project to a high standard from application to completion.
Again, this is where research is king. Doing some digging and consulting the right people can go a long way when guaranteeing the success of a build.
Sales and marketing
Now, there is little point in mastering any of the previous measures if, at the end of the works, the property won't sell.
Sales and marketing are commonly regarded as an afterthought, something to worry about "later", when in fact marketing needs to be in the forefront of a developer's mind from the very beginning.
Knowing the area and the market you are developing in needs to be predetermined way before a shovel goes into the ground.
Preparing that exit strategy early and co-ordinating marketing materials before completion can prevent huge (financial) losses in that all-important interim period before final sales.
This article was first published in Vision Scotland, quarterly business supplement to The Scotsman.